Fiesta Bank Holiday Weekend in Cava Bodega, Galway
Cava Bodega in Galway is celebrating turning ten with exciting #Cava10 Birthday events planned For the May Bank Holiday Weekend.
Multi-award-winning Spanish restaurant Cava Bodega in Galway city, which is part of the EATGalway group owned by JP McMahon and Drigin Gaffey, is celebrating its tenth birthday in May with exciting events planned over the May bank holiday weekend – Saturday 5th to Monday 7th May.
The bank holiday weekend events at Cava Bodega include a Sherry talk and tasting with JP McMahon, 12pm and live flamenco music, 3pm to 5pm, on the Saturday afternoon, a 'Celebrating Cava' lunch in association with Honest2Goodness Wines on Sunday at 1pm and 'A Taste of Spain in Galway' educational talk and tasting for children at midday on bank holiday Monday.
The weekend's celebrations will be rounded off with a 'Food & Theatre' session in association with Galway Theatre Festival, featuring a talk by JP McMahon and a live performance by a group from Galway Theatre Festival on Monday at 2pm.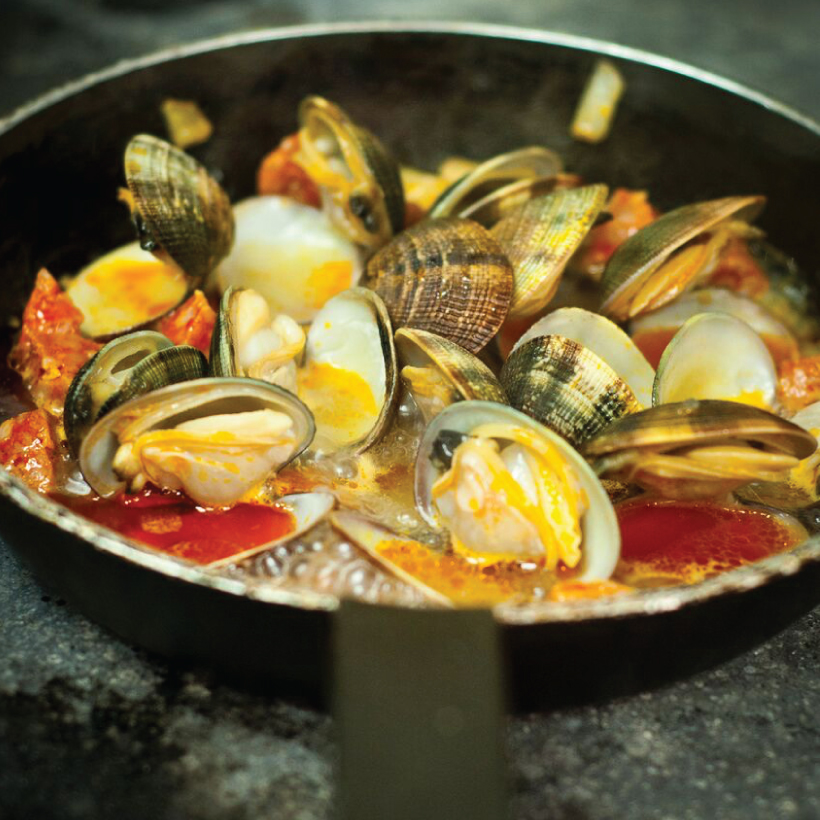 Some events may need to be booked in advance. For a full programme list, costs and competition details, please see the Cava10 event webpage for details.
Drigin Gaffey said, "When we launched Cava we wanted to bring a taste of the Spanish sun and lifestyle to Galway so the décor and atmosphere is warm and colourful. But it really is our talented staff and loyal customers who bring the space to life. Cava is our first baby and a lot of love and energy has gone into it. We believe that people can feel this love when they come here."
JP McMahon said, "Ten years on and the food in Cava, while still Spanish in terms of flavour and inspiration, has an Irish heart, beating with a sense of our local landscape. Many dishes from the original menu remain, such as our Pork Belly, Patatas Bravas and of course the famous Cava Chocolate Mousse. Throughout the years our customers have also embraced many new additions to the menu and daily
specials that change with the seasons. I'm really looking forward to the weekend's celebrations and I'm excited about the next ten years at Cava!"
In addition to the bank holiday events, Cava Bodega is giving away a host of prizes online and offline, including a trip for two to Spain if you dine in the restaurant, and a chance to have JP McMahon come to your home and cook tapas for you and five of your friends.
Follow the hashtag #Cava10 on Cava Bodega's Facebook @CavaTapasBar and Twitter @cavagalway social media channels to stay up to date and for competition entry.
Cava Bodega is located at 1 Middle Street, Galway City. To view the menu and for bookings see the website www.cavarestaurant.ie.