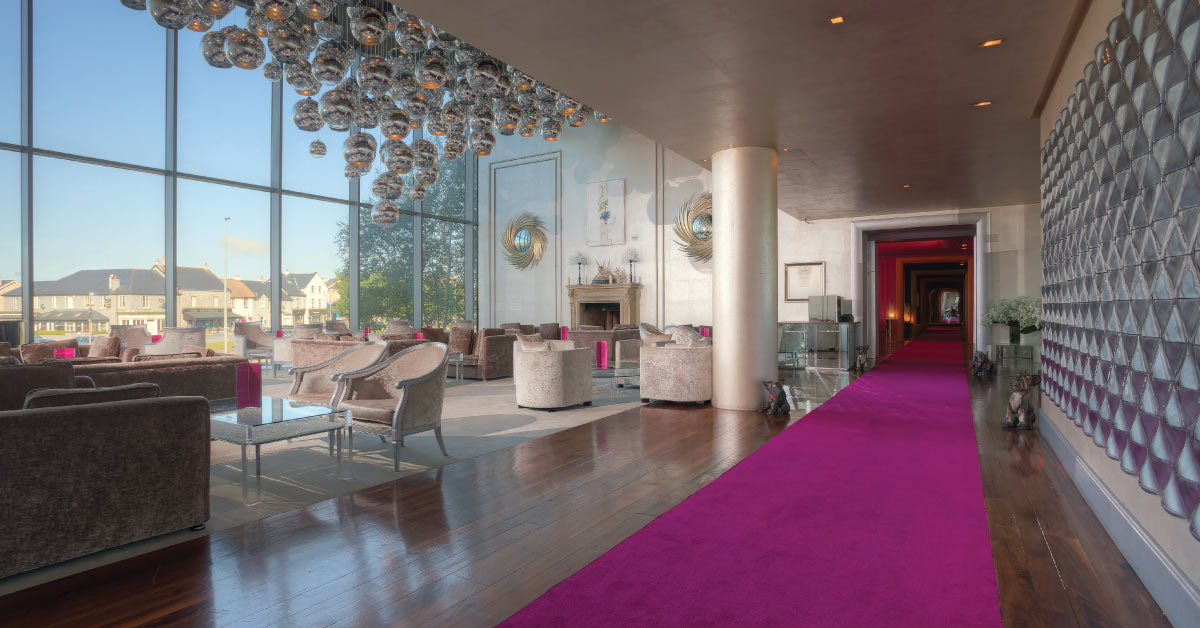 Diamonds & Pearls are Forever on Ladies Day of the Galway Races
The g Hotel, Galway's only 5 star hotel is once again sponsoring 'the g Hotel Best Dressed' competition at the Galway Races on Ladies Day, Thursday 2nd August. As one of Ireland's most luxurious hotels and part of the very fabric of Galway, the g Hotel has partnered with another Galway great, renowned jewellers, Cobwebs who have been providing stunning jewellery to the people of Galway for 47 years.
Cobwebs is owned by the elegant Phyllis McNamara – a true Galway lady. Phyllis has strong connections with the Galway Races through her late father, the great Jimmy Lydon who ran both Lydon House catering in Galway and Tea Time Express in Dublin. Lydon House changed the face of the Galway Races when he added the very first Champagne and Lobster tent for the race going gentry. It brought a new dimension to the festival which is now the only seven day horse-racing festival in Europe.
"As a proud Galway native, I am delighted to be partnering with the g Hotel & Spa for this year's g Hotel Best Dressed Lady and I look forward immensely to seeing the style and presenting the winner with a beautiful South Sea pearl and diamond pendant"
says Phyllis.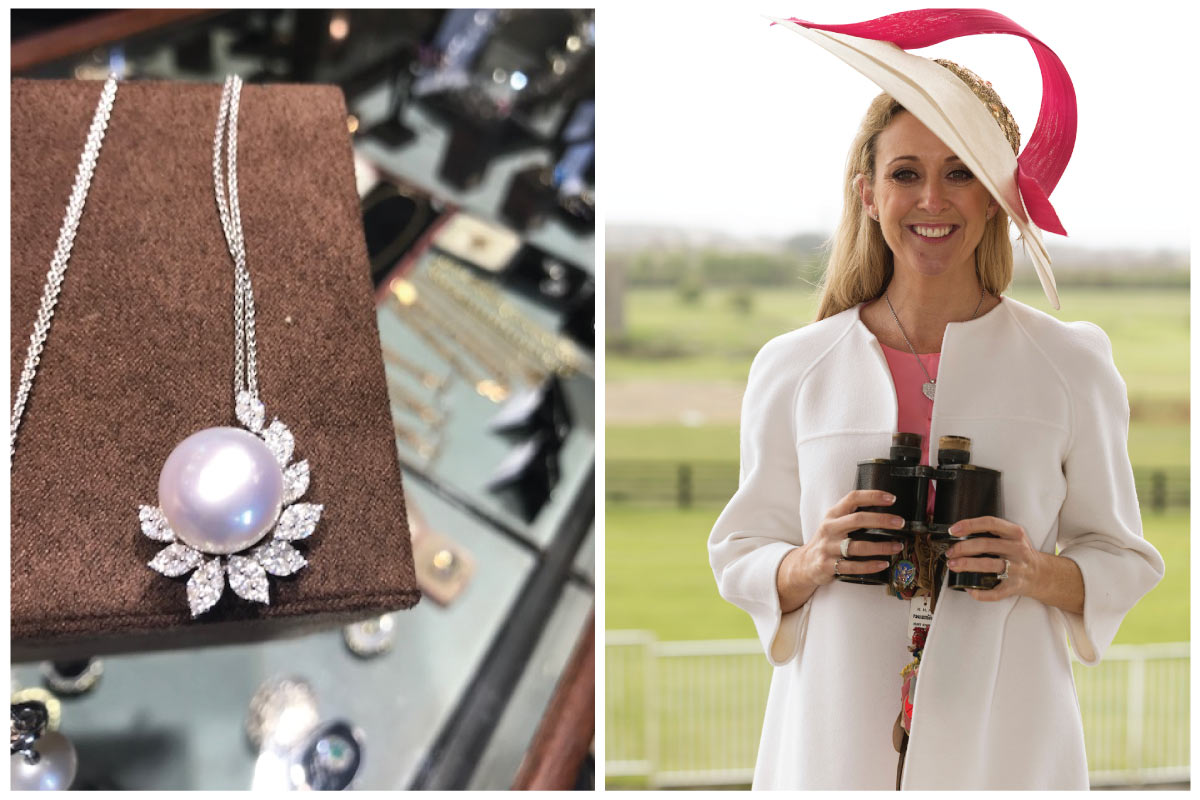 The exquisite €6,000 pendant features a 1.08ct diamond swirl surround that emulates the beautiful swirl mirrors in the Grand Salon of the stylish g Hotel and is part of the overall g Hotel Best Dressed Lady prize which also includes trip for two to Paris, €2,000 in cash and a celebratory stay in the luxurious penthouse of the g.
Now in its third year as sponsor, the g Hotel & Spa will also be celebrating the magnificent millinery on show and each year crown a g Hotel Best Hat winner. This year the prize for the Best Hat includes a €1,000 voucher from Kilkenny Shop – the home of Irish Design, a two-night stay in a Junior Suite at the g Hotel, a gourmet dinner in Restaurant gigi's and a spa day for two guests in ESPA at the g.
These fabulous prizes bring the g Hotel Best Dressed prize cache to €15,000, the largest prize for a Ladies Day in Ireland. So check your outfits, master your millinery and remember to arrive early at the Galway Races on Thursday 2nd August, gates open at 11am and the Judges are out selecting their finalists from 11.30am.
To keep up to date on 'the g Hotel Best Dressed' and the rest of the exciting race week activities at the g Hotel see www.theghotel.ie or follow them on social media @theghotel.