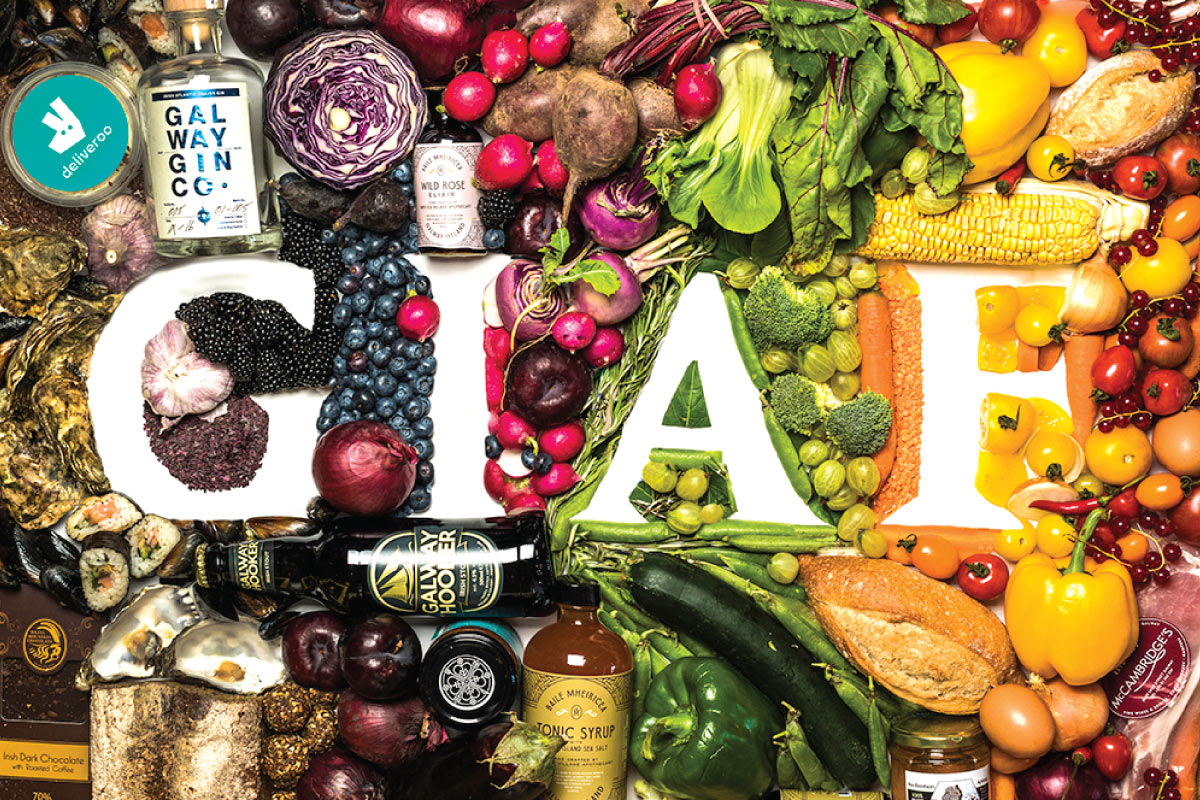 Deliveroo Uniting Food and Art in Galway
Deliveroo has teamed up with one of Ireland's leading food photographers to celebrate the Galway International Arts Festival, and has revealed concept food art, created especially to honour the festival and Galwegian food producers.
This year marks the 41st annual Galway International Arts festival and Deliveroo wants to celebrate the culture and talent this Festival brings in the best way they can, with food.
Named as one of the top five summer festivals in Europe by The Guardian, each year a range of new work is developed and produced across a number of different art forms – theatre, dance, music, opera, street spectacle, visual arts, discussion and comedy.
With this in mind, Deliveroo has collaborated with renowned photographer Julia Dunin to produce two pieces of visual food art that honours one of Europe's leading festivals in stunning Galway.
The imagery features local Galway produced food and drink shaped into the initials and logo of the festival, showcasing all the Tribesmen county has to offer.
Julia gives her top tips for creating Instagram worthy visual food art:
– Start with a good location for your mini-shoot, ideally next to a window or outside in an interesting setting.
– Find a wooden board for your pizza or colourful bowl for your Chinese.
– Use props like cutlery or linen napkins, the more rustic the better.
– Ordered a pad thai? Leave a wedge of lime next to the plate, scatter some chips next to your burger or some basil and cherry tomatoes with your pizza. Make it look like you are experiencing local cuisine, not just the food.
– Create an unforgettable shot by adding other elements to the image – like fresh herbs or a drink. If you are away on holiday, a book or sunglasses will also tell the story!
– Take some photos, but don't do it for too long – enjoy your food before it gets cold!
Liam Cox, General Manager of Deliveroo Ireland says,
"The Galway International Arts Festival is a wonderful mix of arts, saluting national and international works. We couldn't resist the chance to produce something in line with the festival, from a food perspective of course!"