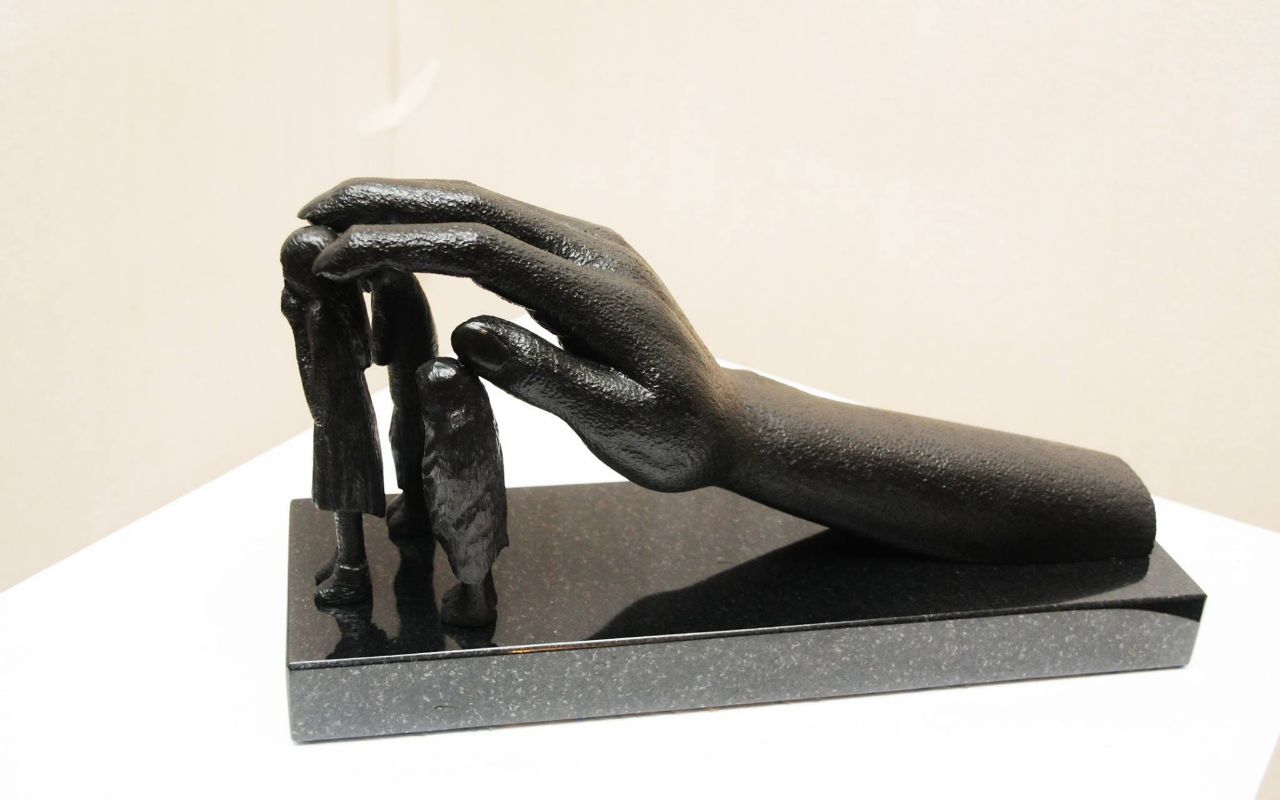 'Dark Shadows' sculpture exhibition travels to Portumna from Dublin
'Dark Shadows' a new exhibition by Kieran Tuohy is a sculpture exhibition based on the Irish Famine. Containing over 20 pieces, some standing over 6ft tall, it tells the story of one of the most tragic and horrific events in our history.
The exhibition will travel to the Irish workhouse in Portumna, Co Galway for one month (6th April to 9th May) after finishing up in Dublin. It has taken quite a number of years to complete and is completely self funded. The artist, Kieran Tuohy from Galway, also had the honour of having the President of Ireland Mr Michael D Higgins as his very first guest on the day we moved in.
These powerful and provoking pieces transport one's mind to a scene of damp, stench ridden and wailing sounds of utter devastating cruelty as Kieran expresses the enormity of the famine and its devastating consequences on our ancestors.
Exhibit No.5, a heartbroken man tightly clutches his family sighing "I have to go, I don't want to go". Will he ever see them again? Will he even survive his journey? Protruding bones, sunken eyes, caved jaws and buckling legs of "A legacy of rags and bones" are the worthless people not worth feeding. "Oh Christ is this a Christian land" as the hand of death takes away the innocent. Where is God now? Where is the government? We cry "In the midst of plenty" as a man has to carry home his dying wife. He is standing on sacks and barrels of grain ready for export. He is starved with hunger and emotion. Is this a famine or torture at the hands of the world's wealthiest nation?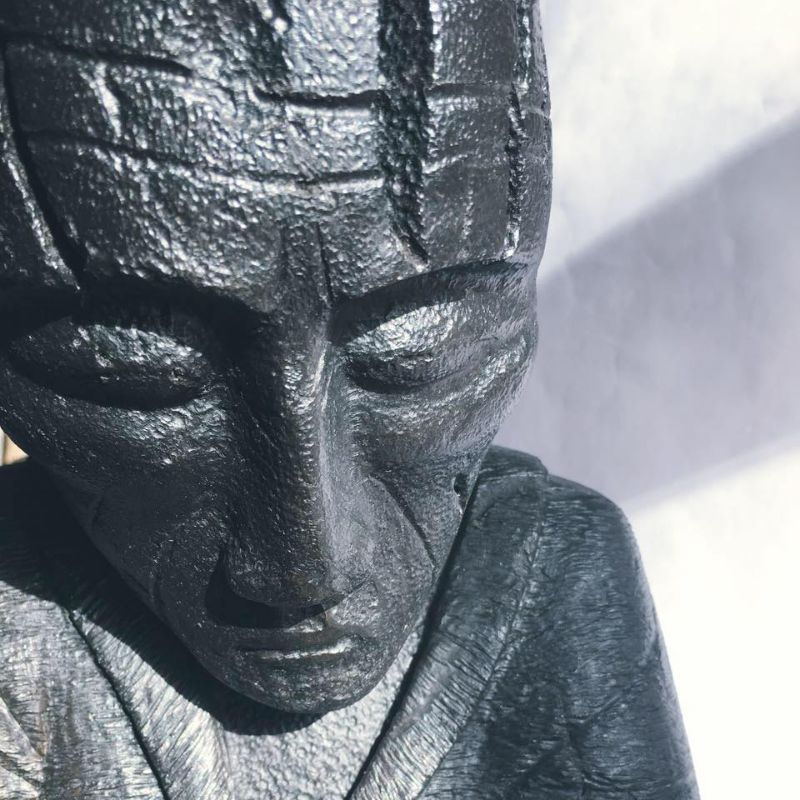 "Line for the soup" is a scene of hunger, cold and despair as we see starved and sick young and old queuing for soup. This piece is made up of 10 separate figures. One man feeds his wife as she is too fragile to feed herself. But there is no more soup left and many still remain clinging to their empty bowls with anguished faces. As the hands of death slither up the sides of the cauldron, we know and they know that death is at arm's reach. The missing piece of the cauldron? It is already swallowed by death. The emptiness, the heartache, no soup can save them now.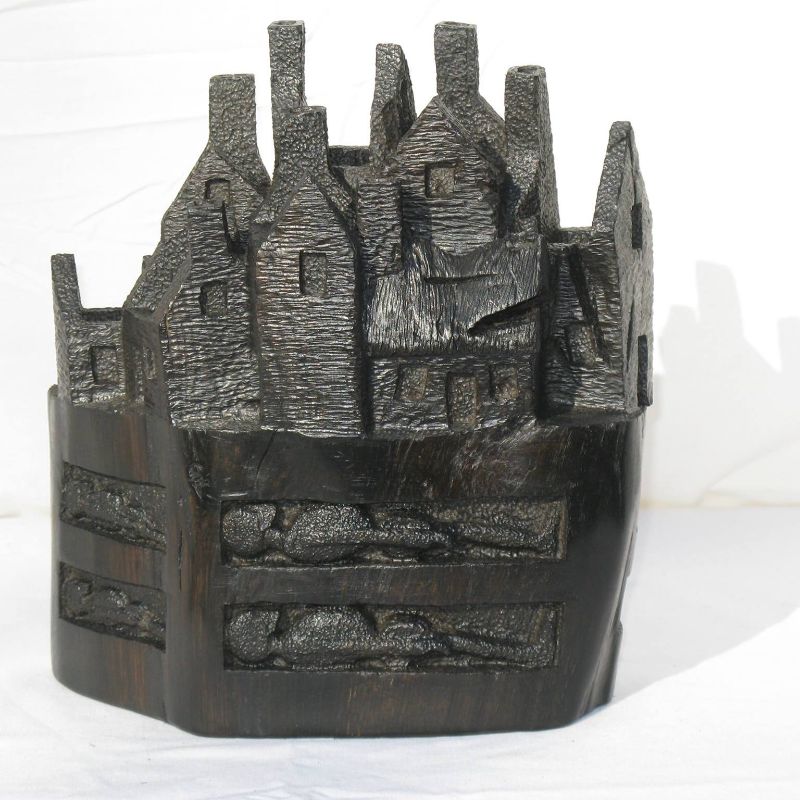 There is only one piece within this collection that is not related to the famine and that is "Choctaw trail of tears". In Kieran's previous solo exhibition, he created a piece entitled "Thank you to the Choctaw", giving thanks to the Choctaw nation for donating money to the Irish during the famine. In this current piece he now tells the plight of what the Choctaw nation endured as they were evicted from their lands and forced to trek for miles. Their suffering and devastation draws great parallels with the Irish famine.
The exhibition runs daily Monday-Friday, 9.30-6pm and on Saturday and Sunday 10-5pm until 4th April and is a free event. It is aptly located directly beside the EPIC museum and looks out onto the Jeanie Johnston tall ship and Rowan Gillespie's bronze famine sculptures. If you would like more information please let me know or contact the artist directly at kierantuohy.art@gmail.com or through his Facebook page @kierantuohysculptor