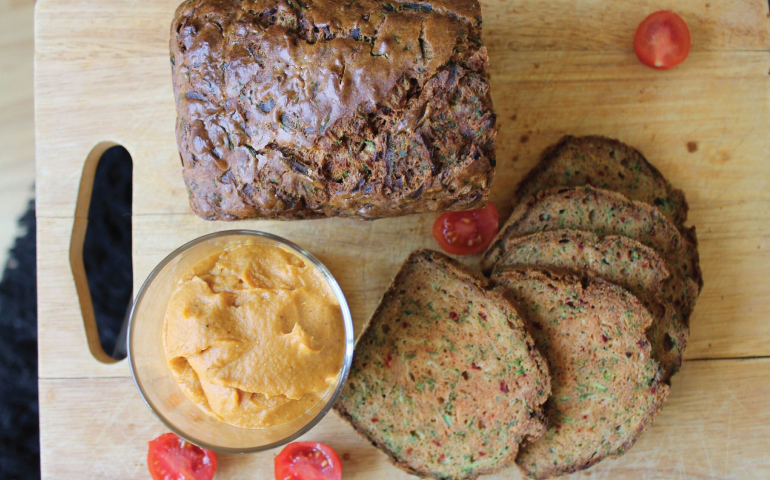 Courgette, Carrot and Turmeric Bread with Sweet Potato Hummus
Courgette, Carrot and Turmeric Bread with Sweet Potato Hummus: After much messing around with this recipe over the last few
months, I think I have perfected it and it is damn simple and fecking delicious. Alongside the hummus (or any spread you like) the
bread makes a tasty snack or perfect lunch companion to go with, well, basically anything. The original recipe was a sweet dish
with sugar, walnuts and vanilla but I have changed it up so I can eat with some savage spreads. You can use whatever flour you
like. I have gone with buckwheat as it is energizing and nutritious and made from a fruit seed and not a wheat grain, making it
gluten free with a mild nutty taste, so good. And with the subtle flavour of the turmeric, it dances on your tongue. You can really
mix all these ingredients for the bread in a bowl with your hands if you like getting messy as I do. For the hummus I went with
satay instead of tahini because the peanut works brilliantly with the sweet potato. It is such a mouth-dripping spread, give it a
bash.
GF. DF. VF.
Ingredients
– 240g organic buckwheat flour
– 1 ½ tsp bicarbonate soda
– ½  tsp baking powder
– 1 courgette
– 1 carrot
– 3 large eggs or 4 small
– 120 ml oil (your choice, I use Rapeseed)
– 1 piece of turmeric
– ½ tsp of nutmeg
– 1 small bunch of flat parsley
– Sea salt
Method
1.) Heat oven to 180c
2.) Peel carrot, courgette and turmeric (if you do not like yellow fingers, wear gloves.) Cut the courgette lengthways into quarters, discard the seeds, and grate it alongside the carrot and turmeric.
3.) Chop the parsley.
4.) In a mixing bowl, either electronic or by hand, either works, add together the flour, soda, baking powder, nutmeg, parsley.
Slowly whisking, add the eggs in one at a time.
5.) Add the oil slowly. The mix should be nice and thick.
6.) Add in the carrot and courgette. This mix should thin the mix and bring out that beautiful turmeric colour.
7.) In a greased bread tin (I use sunflower spray) add in the full mix, should fit perfectly.
8.) Sprinkle sea salt on the top and bake in the oven for about 35 minutes. Since most of our ovens are a little different, take out and prick with a skewer of thin knife, if the mix is still wet and sticks, put back in for another 5 minutes and so on until the bread is cooked throughout.
9.) When done, take out of the tin and leave to cool and rest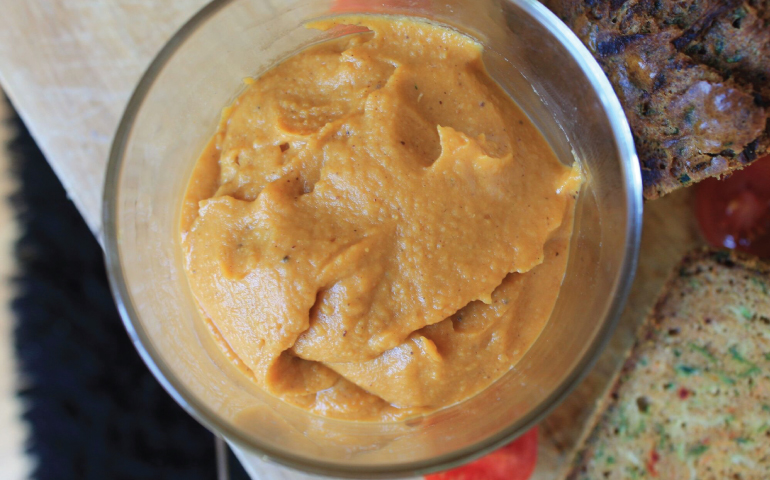 Sweet Potato Hummus
Ingredients
– 2 small sweet potatoes or 1 medium
– 1 tin of cooked chickpeas or 230g or your own soaked and cooked.
– 4 garlic cloves
– ½ a lemon juiced
– 1 large tbsp of satay sauce (I love Thai Gold)
– ½ of cumin
– ½ cinnamon
– 100ml of oil (your choice)
– salt to taste
Method
1.) When you first turn on your oven for the bread, stick the sweet potatoes onto a tray, skin and all and bake until cooked through, around 30 minutes. Take and leave to cool when done.
2.) In a blender or food processor, add your garlic, chickpeas, spices, satay sauce and blend all together. Use a spatula to push from the sides.
3.) Add you sweet potatoes, lemon juice and oil and blend everything until smooth. Taste it to see if you need salt, and add the other lemon or more oil if the mix is to thick or if you are like me, and love a lot of lemon.
4.) Add to a side dish and spread away on your bread or any snack you like. This hummus makes a makes a mean sandwich spread.
And don't forget, if you manage to make it look pretty, take a snap and share it on the This is Galway Facebook page.
---
Sources: Veg, spices and Eggs from Ernies Fruit and Veg. Thai Gold Satay Sauce from Asiatic Manila Abbeygate Street, Flour from Evergreen.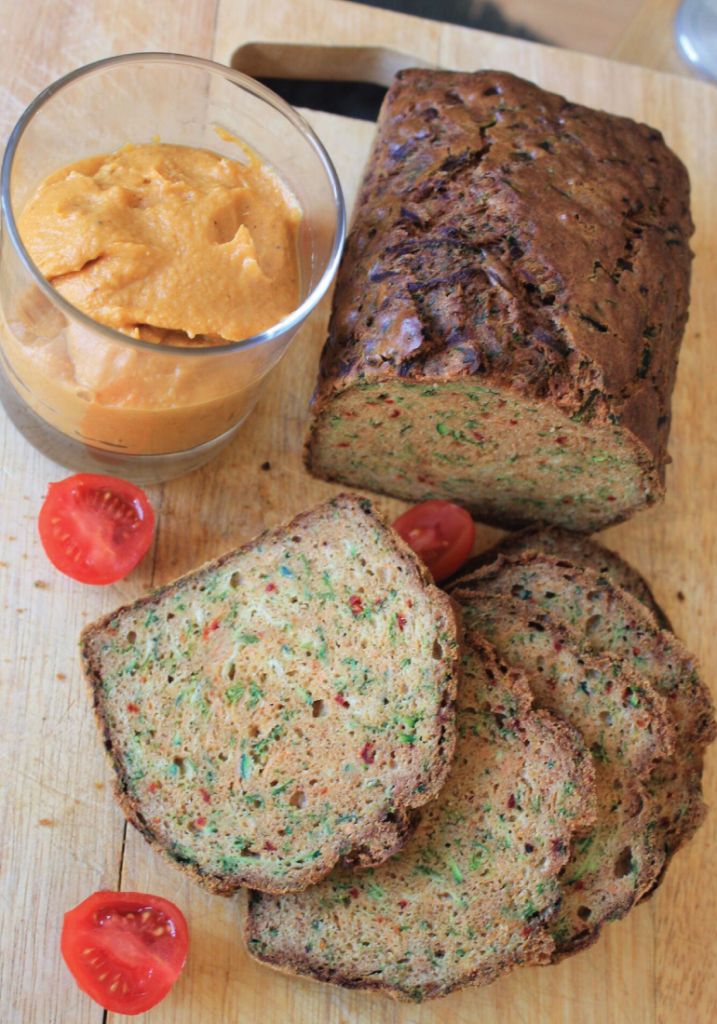 About the Chef
You wouldn't know by looking at him, but Stephen Byrne likes to eat, a lot. He has cheffed worldwide; Canada, Australia, San Francisco, Dublin and now resides in Galway. Not afraid of the unhealthy appetite, he has a keen interest in simple whole foods, a love for Asian flavours and an awful sweet tooth. With years of experience, he will create weekly recipes of meals he devours regularly, and hopefully inspire people to cook at home and embark on a healthier lifestyle.
He writes on his site: http://therantingbeast.com/