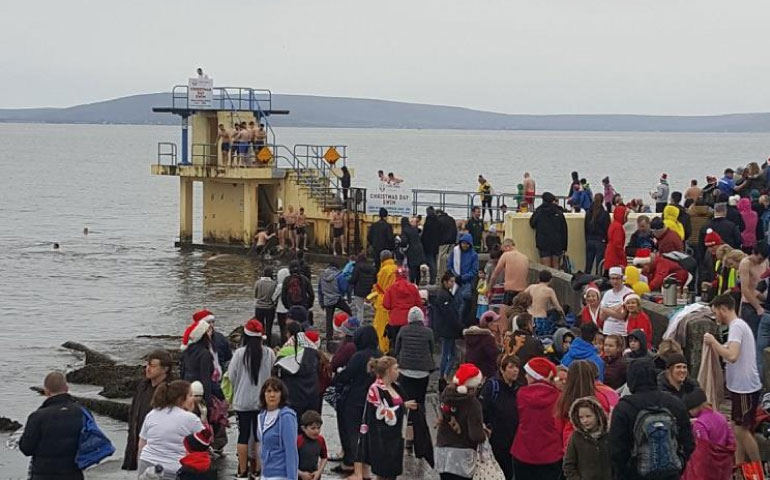 COPE Galway 28th Annual Christmas Day Swim
Huge crowds turned out for this year's Christmas Day Swim at Blackrock, Salthill, in aid of COPE Galway's Services for people experiencing Homelessness, Domestic Violence and services for Older People in Galway.
An estimated 8-10,000 people thronged the steps of Blackrock in what has become an annual family tradition for those living in and returning to Galway for Christmas.
"The crowds this year are unbelievable", said Marie Anne Michel, Community Fundraiser at COPE Galway. "We are blown away by the support from all the Swimmers and Volunteers and, in particular, all of the Services that have shown up today, from the Galway Lifeboat Service, to the Civil Defence, the Lifeguards, the Gardaí and more – all have helped make this a safe and enjoyable event today".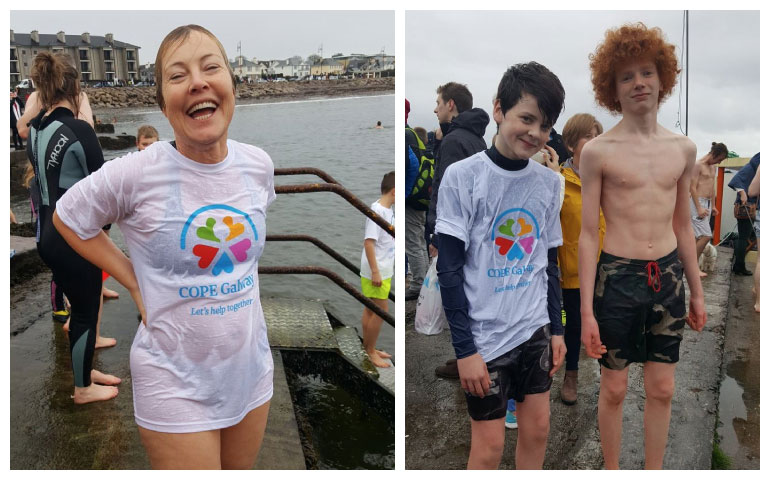 Funds raised from the COPE Galway Christmas Day Swim go directly towards keeping the organisation's vital services in operation.
Over 60 families supported by COPE Galway, including 160 children, woke up this Christmas morning in emergency accommodation including hostels, hotels, B&Bs & domestic violence refuge accommodation in Galway. This winter, there are 31 extra beds available during the Cold Weather Response for people sleeping rough on the streets of Galway.
Jacquie Horan, COPE Galway CEO commented,
"In the lead up to Christmas, we had a full team of volunteers kept busy preparing and delivering hundreds of hampers and gifts to make Christmas special for our clients. Our Meals on Wheels service and Community Lunch Clubs made sure all who needed meals received healthy, nutritious ones. We would like to thank everyone in Galway that has supported our work throughout the year. Your generosity has been essential in enabling us to continue to deliver our services to those who need it most."