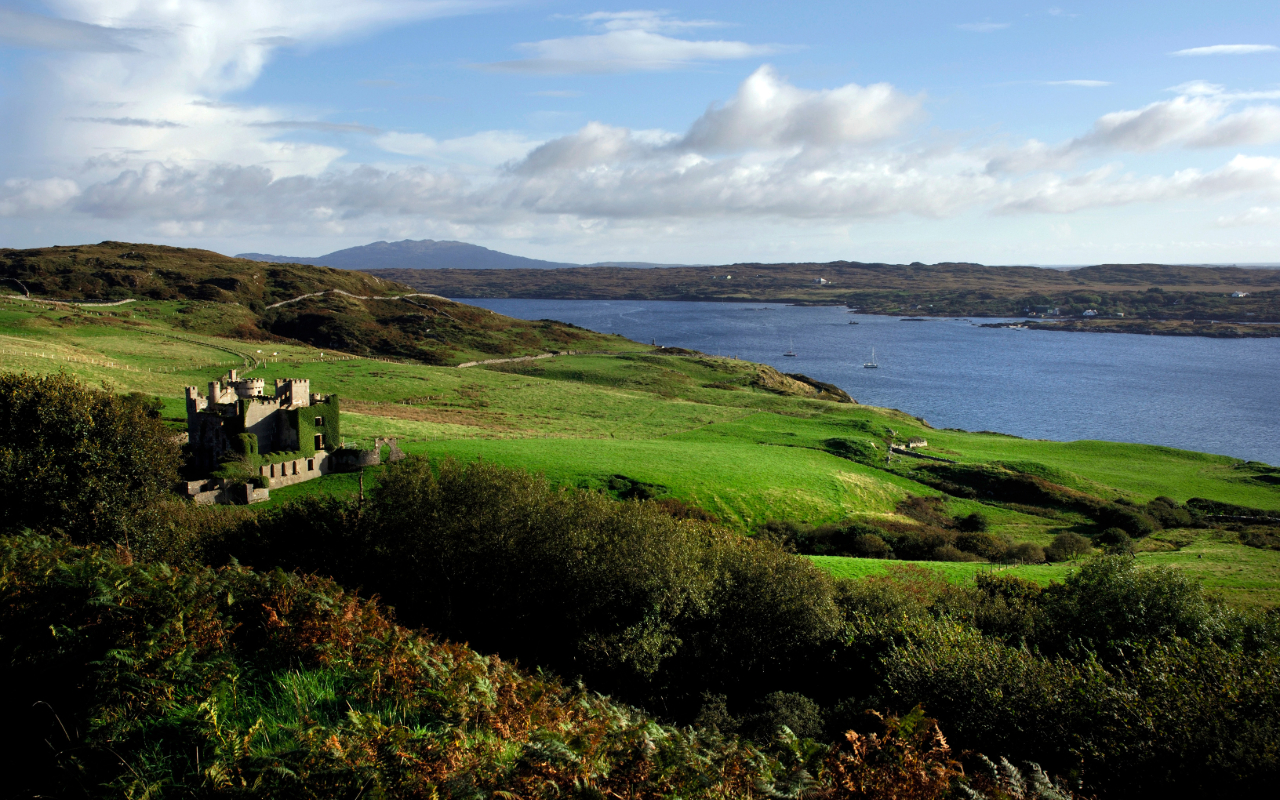 Exploring Connemara: Galway's wild west
While Galway City is getting bigger and more cosmopolitan all the time (two dedicated gin bars, folks), it's Connemara to the west that maintains the old world Irish tradition, and all the charm that goes with it.
For visitors trying to recapture the days of The Quiet Man, or locals escaping the hustle (and traffic) of city life, Connemara makes a perfect weekend destination.
It's a place where the Irish tradition is cherished, from the language itself to the traditional-style music and dancing. As you travel through Connemara, keep an ear out for people speaking Irish. Connemara is home to one of Ireland's largest Gaeltacht, or Irish-speaking, areas and you might hear it in the pub, on the street or in shops.
With its lacework coastline, rugged mountains, glass-topped lakes and rough meadows and bogs, the area has a mournful beauty unlike anything else in Ireland.
Travelling from Galway City along the Wild Atlantic Way, you'll pass through the quaint Gaeltacht village of Spiddal and then you're in Connemara territory. The Wild Atlantic Way takes you past private inlets and beaches on narrow, winding roads, lined with dry stone walls. You might have to pause to give way to sheep, and you'll likely have to contend with a strong wind off the Atlantic as you coast along.
The view from Diamond Hill in Connemara National Park 
The alternative route along the N59 takes you through Connemara's interior, passing through moody, sweeping valleys and ever-changing bogland. At Connemara's heart, the barren and beautiful Maumturk Mountains and the Twelve Bens, further west, make for stunning scenery and great destinations for hiking and biking. For inspiration on outdoor adventures in Galway, check here. Unsurprisingly, many of Galway's hiking, biking, rock-climbing and watersports destinations are in this mountainous coastal region.
The Connemara National Park is another great spot to check out. Diamond Hill is a family-friendly (although tough) climb which affords sweeping views from its peak (above). It's a looped route and you can start or finish with a visit to the café inside the park's borders!
Nearby Kylemore Abbey is another popular destination for sight-seeing in Connemara. Originally built as a private home for a wealthy English doctor's wife in the mid-19th century, it is now a Benedictine monastery. The abbey's tragic history and grandeur, with a beautiful lake and well-kept walled gardens, make it a lovely afternoon destination. Be sure to peruse the gift-shop, stocked with products handmade by the Benedictine nuns.
Kylemore Abbey 
No trip to the west is complete without a visit to Clifden on the coast, where the Wild Atlantic Way and the N59 join. This vibrant, picturesque town is known as the "capital of Connemara", and is full of traditional pubs, cosy restaurants and whimsical hotel options for a weekend away.
Three kilometers out of Clifden town is the stunning Clifden Castle, an early-19th century Gothic-revival style manor house which fell into disrepair after 1894. It's in a beautiful state of ruin now as it's slowly reclaimed by nature, and makes for some stunning photos!
For more inspiration on where to eat, sleep and explore in the Clifden area, read on here.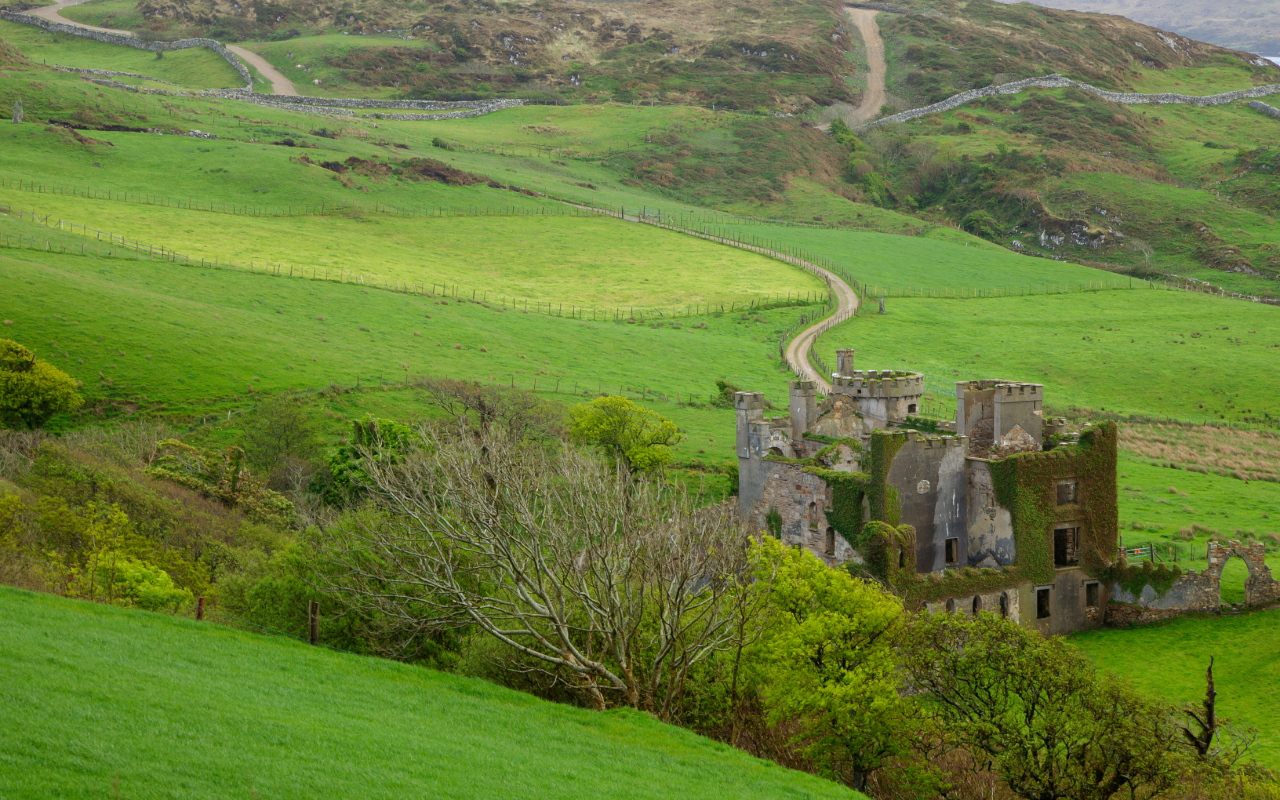 Clifden Castle 

If you're in Connemara at the right time of year, don't miss the Clifden Arts Festival, which takes place in 2018 from 12 – 23 September. The programme is full of traditional Irish music, including big names like Sean Keane, Aslan and Lisa Hannigan, as well as theatre, lectures and visual arts. It's a true celebration of Irish art and culture, and you'll not want to miss out on the buzz of it!

Photo via Instagram @ballynahinchcastle // visit profile