Clean Cut Meals: revolutionising healthy eating and Irish fitness
It's a sunny day in Galway City and we're after sitting down for a coffee with Conor, 26 and Micheal, 27, to pick their brains about Galway's latest success story: Clean Cut Meals.
A few words on Clean Cut Meals, if you're out of the loop: they deliver a week's worth of healthy, prepped and cooked meals to your doorstep, based on your fitness goals. It's basically a godsend for any busy person looking to get fit and stay there.
What started as a small once-off operation has snowballed into a national enterprise. They're in all 32 counties and everything is cooked up fresh, prepped and ready to eat.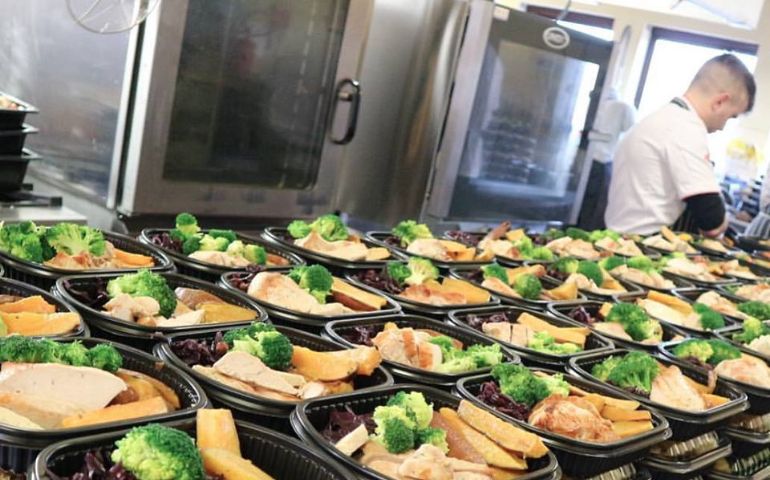 Conor and Micheal started their business in 2015, to fill a gap they had noticed in their own lives and fitness journey.
"The most important aspect of health and fitness is your diet, which accounts for roughly 70% of your results," Conor said. "Micheal and I both extremely active and come from sporting backgrounds, so we had a desire to eat clean.
Not many people have time to prep healthy meals every day — we certainly didn't, and so we decided to prep meals for ourselves and a friend one week. From there, Clean Cut Meals was born."
After a months of planning and market research (and, we imagine, a lot of cooking), the two young entrepreneurs acquired a commercial kitchen and got to work. It wasn't long until orders started flowing in.
"Our philosophy is simple. We create healthy, wholesome and nutritious food to help you reach your fitness goals, whether that's toning up, losing weight, or adding lean muscle," Micheal explains.
For those on a busy schedule, nutrition can be hard to manage — especially if you've got fitness goals. Clean Cut Meals makes it easy to reach those goals, whether you're getting lean or looking to pack on muscle. All you have to do is eat, basically.
"You select your goal, and make your order. We'll craft delicious meals and have them delivered to your doorstep," Micheal says.
If you've got visions of bland baked chicken with broccoli — you know, the kind of boring meals you'd be making on your own — you can just put those to rest right now. These meals are cooked fresh by professional chefs. They're healthy spins on all your usual favourites: chicken goujons, lasagne, burrito bowls, Thai green curries, spice boxes. You know, basically delicious takeaway, but healthy.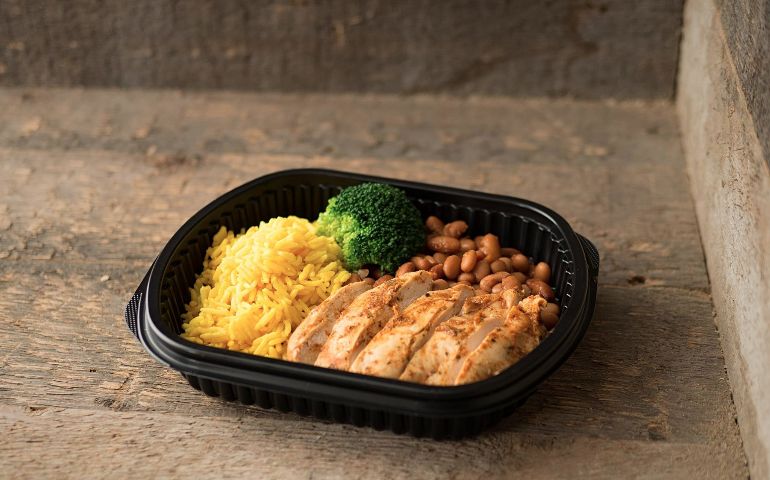 Plus you're looking at only a fraction of the calories per meal, meaning you can enjoy all the above guiltlessly. They come with a high protein count — and that combination is directly linked with getting toned and lean.
You'd think all that meal planning, cooking and prepping would be enough work, but the lads don't just focus on that.
"One of the biggest factors of our business is customer service," Conor says. "We strive to serve each customer as best as possible, at every point of contact.
We spend hours every week coming up with meal plans and new ideas, testing new recipes to ensure that our customers' taste expectations are exceeded. In terms of support, we're online on social media/emails 24/7 and love providing additional information about the benefits of different foods.

We found from market research and by asking that not many people like eating food that had been frozen, and so guaranteeing freshness is of utmost importance to us. Our packaging has been lab-tested and multiple variations tried out to ensure your meals will stay as fresh as they possibly can."

The guys deliver once weekly, every Monday, with plans that range from Monday-Friday. We're ordering their new Lean & Green plan this week… Sweet n sour chicken, here we come!