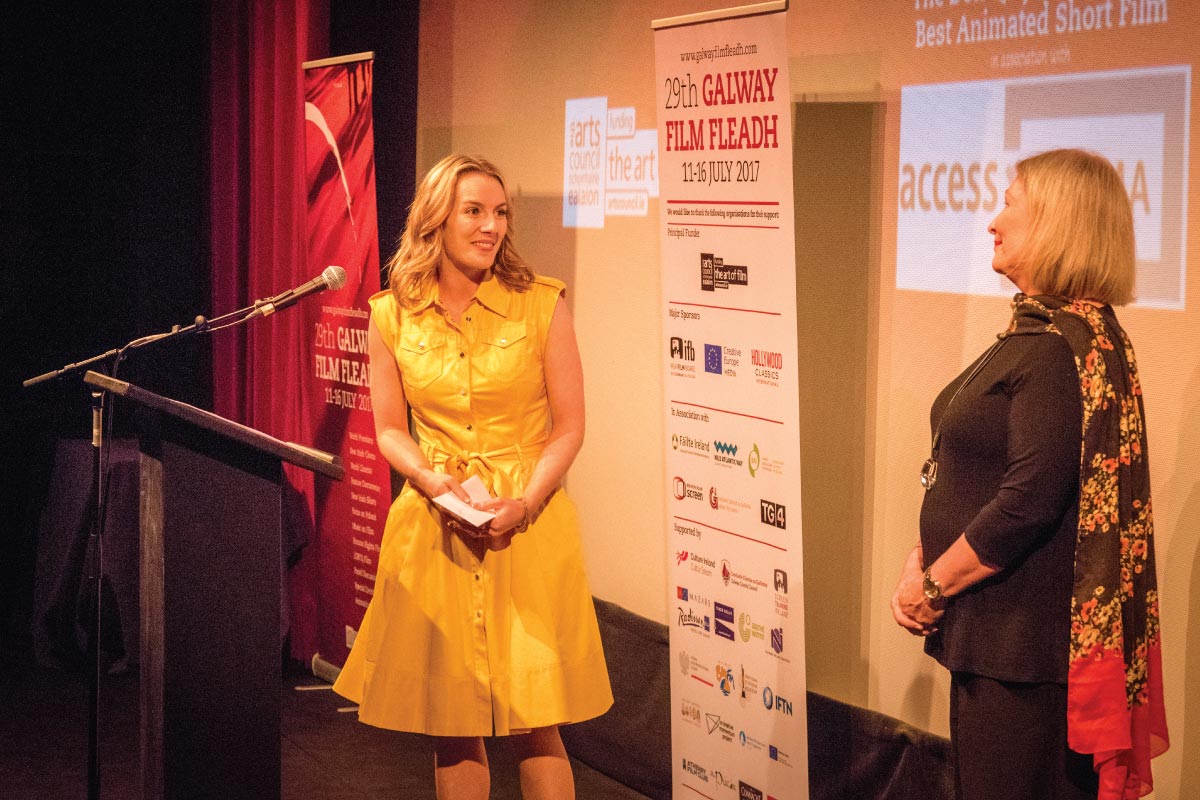 Call for Entries – Galway Film Fleadh Pitching Competition
The 30th Galway Film Fleadh Pitching Competition (running from the 10th– 15th July 2018) in association with 101 Films International (one of the U.K's leading entertainment labels), is currently accepting entries for its annual Pitching Competition.
As hosts of Ireland's longest-running film pitching competition, the Galway Film Fleadh aims to encourage budding screenwriters and filmmakers with ideas (at any stage of development) to get their vision out there and to develop the crucial craft of 'the pitch'. In the film industry, 'the pitch' is how you impart your passion for your project to others. It doesn't matter how good your idea is as a writer unless you can convince a director, producer, or financiers of its merits.
Since it's inception, The Galway Film Fleadh Pitching Competition has challenged writers and provided a platform for them to share their ideas with their peers. In 2010 the Fleadh was proud to open with Paul Fraser's My Brothers, which began life a mere three years earlier as a pitch by writer Will Collins. Today, Collins has an Oscar nomination under his belt as the writer of Song of the Sea.
Applicants must write a 500-word pitch (from beginning to end – no cliffhangers!) of your feature film idea. Any genre of feature drama, documentary or animation will be considered. A number of finalists will then be selected to pitch their idea as an 'Elevator Pitch' of 90 seconds in front of an audience and a panel of industry judges on the closing day of the 30thGalway Film Fleadh (Sunday 15thJuly). The winner will be announced at the Awards Ceremony that evening and will receive a cash prize of €3000.
You never know who you could meet in an elevator at the Galway Film Fleadh, so make your pitch perfect.
Closing date is Friday 8th June and the participation fee is €30. Online application, rules & regulations and testimonials from past participants are all available at this link.