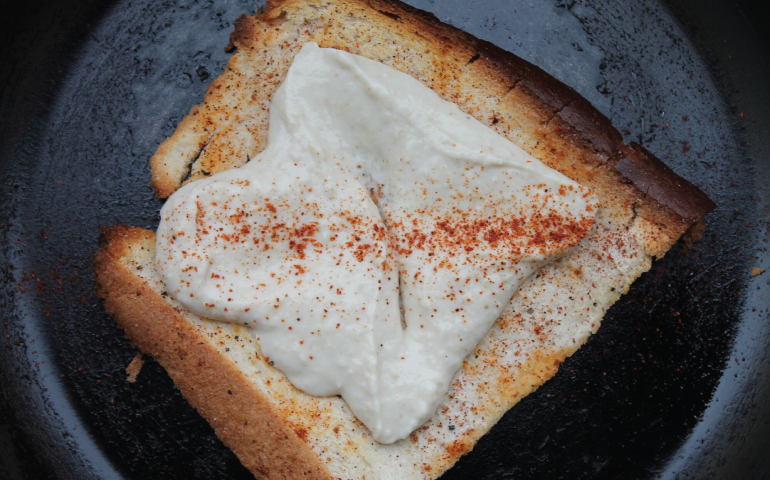 Creamy Zesty Butter Bean Dip
Very simple recipe this week. As I was looking for a snack for lunch or breakfast and my personal war against biscuits continues, I had some raw butter beans in the cupboard so I decided to use them and create this savage delicious dip. You can use white beans, any beans you like and tinned beans are fine. It takes around 5 minutes to make this, that's it, very easy and can be used on bread, in pitas, wraps and salads. I don't usually eat white bread but for this I went with a slice and an interesting way to toast it using a rolling pin. It works perfectly with this dip. You can also make this a vegan dish by just omitting the yoghurt.  Try it and enjoy.  
 
V.
 
Ingredients
 
– 200 g of soaked uncooked butter beans or 400g of cooked.
– 4 garlic cloves
– 1 tea spoon cumin
– 1 lemon, zest and juice
– 2 large tablespoons of natural Greek yoghurt
– salt to taste
– 1 slice of white bread
– sea salt
– chili powder
– olive oil
 
Method
1.) Cook the beans in water until soft. If using tinned beans, rinse well.
2.) Place all ingredients in a blender or food processor. 
3.) Blend until smooth; add salt to taste plus more lemon if you like it zestier. 
4.) With the bread, get a rolling pin and roll it as flat as you can, make it thin.
5.) Rub olive oil on to the bread, sprinkle sea salt and chili powder and toast in the oven for around 5 minutes.
6.) Spread on the toast and munch.
 
Tip: You can use any beans to make this simple dip. Tinned are fine just rinse well.  
 
And don't forget, if you manage to make it look pretty, take a snap and share it on the This is Galway Instagram or Facebook page.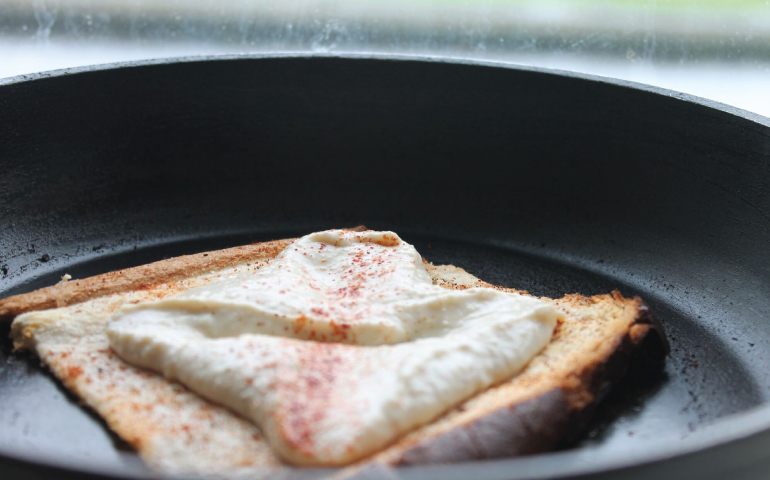 About the Chef
You wouldn't know by looking at him, but Stephen Byrne likes to eat, a lot. He has cheffed worldwide; Canada, Australia, San Francisco, Dublin and now resides in Galway. Not afraid of the unhealthy appetite, he has a keen interest in simple whole foods, a love for Asian flavours and an awful sweet tooth. With years of experience, he will create weekly recipes of meals he devours regularly, and hopefully inspire people to cook at home and embark on a healthier lifestyle.
He writes on his site: http://therantingbeast.com/