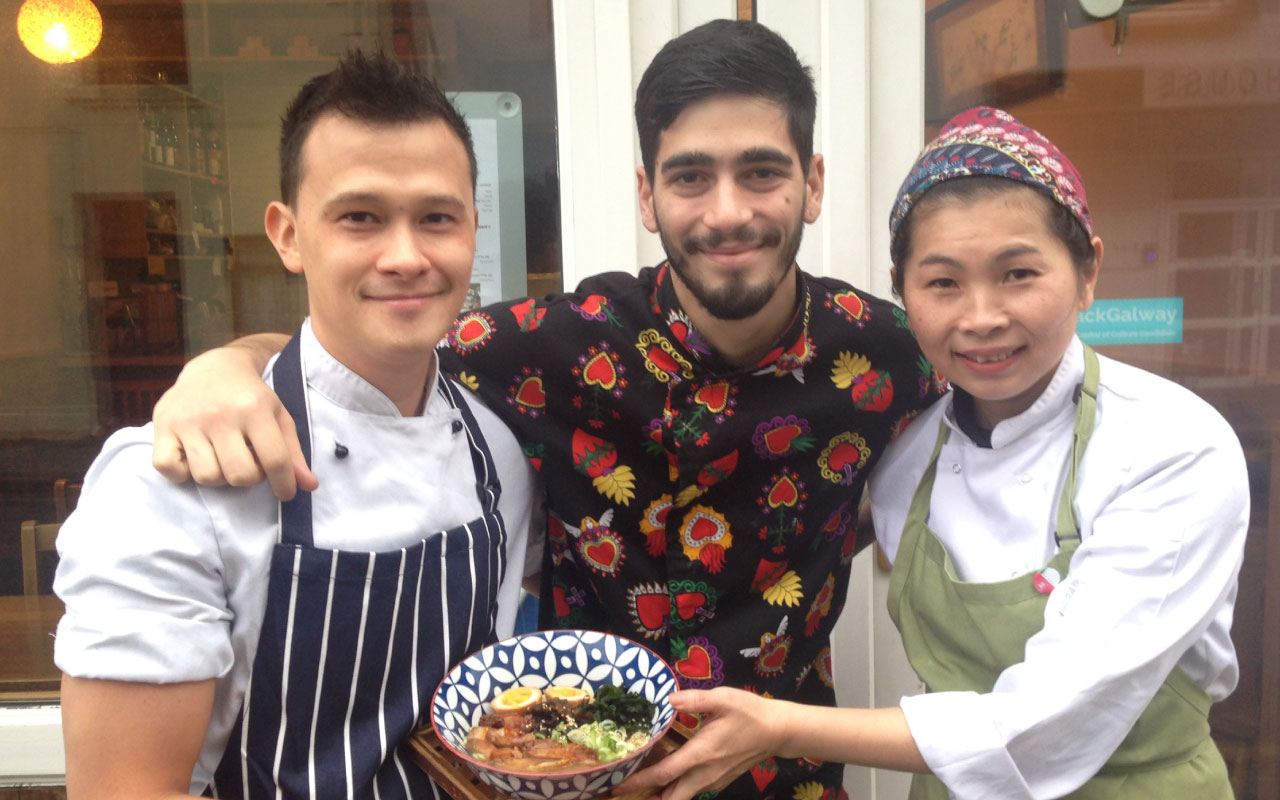 Best World Cuisine Chef heads east but her sights firmly on the west
GMIT graduate chefs, Paddy Phillips and Alvaro Ambite will open Galway's first Pop up Ramen Bar this January at Wa Café on New Dock Street. Well known owner Yoshimi Hayakawa is heading Back to Japan to train further in the art of sushi, so for three months Wa Café will be transformed into a Ramen Noodle Bar.
After opening Wa Café at 13 New Dock Street nine years ago, this taste of Japanese life is now a firm fixture on Galway's dining scene and in May of this year Yoshimi was honoured with the title and award of Best World Cuisine by the Restaurant Association of Ireland,
In Japan a Sushi chef needs ten years training to become a professional sushi chef. Yoshimi has trained in Tokyo and from this has tried to keep serving traditional sushi in Galway. Wa Café will take on a new life in 2018, Yoshimi is heading home to Japan in early 2018 for three months to train and again learn more on Sushi at a culinary institute in Japan.
"I am travelling home to immerse myself in sushi culture. I want to get more knowledge, I want to build on what I already know and I want to bring all this knowledge, flavours and sushi methods back to Galway in 2018. I am changing Wa Café and making it a sushi bar in the spring of 2018. This has been on my mind for some time but I needed to make and take a leap of faith in myself. Education and training in Japan will bring Wa Café on another degree again. I am excited to bring more authentic flavours of the east to Galway in the new year." explained Yoshimi.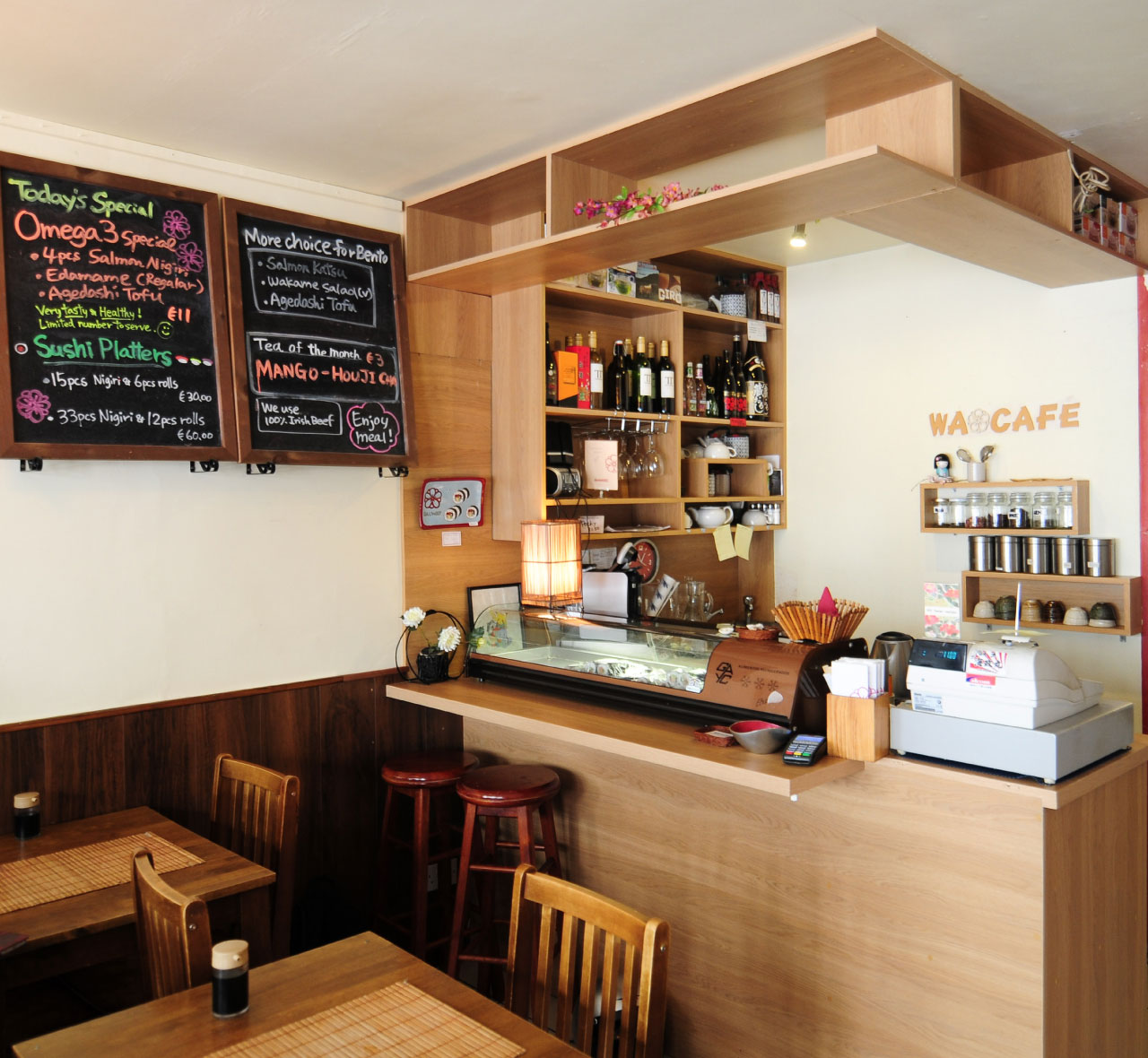 "The world is changing fast and becoming more diverse and people mind more about food. You can find a harmony in the Wa Café, harmony of tradition and transition as well as harmony of east and west. For 2018 the focus will be on a sushi bar and we hope that it will become a destination eat, that people will travel throughout Ireland and Europe to enjoy." said Yoshimi.
On the new pop up at Wa Café, Yoshimi says 'Ganbatte' to these young chefs and she say 'Ganbatte' to herself. "For chefs, this is a business experience toward to their future to have their own restaurants. For me, it is 6 days week full-time sushi training. We can inspire each other cross over between Galway and Japan to do our best to bring the best Japanese Food! Japanese people often say 'Ganbatte' which translated is 'Do your best', it is encouragement to someone who you trust in their ability and success and wishing a good luck.

Yoshimi was inspired to open up Wa Café whilst she is away by similar ideas ran in Kyoto restaurants which are ran by different people every day. And it works well and business sharing is becoming popular in Japan. "I want to go to Japan for three months and I have those young chefs who want to open their restaurants in the future. They can experience running a business without much risk. They have to run a business themselves and they will learn a lot of things. Good for me and good for them!" explained Yoshimi.

For more information or to find out more about a pop up at Wa Café phone 091-895850, check out Wa Cafe on Facebook, Instagram and Twitter or at www.wacafe.net.

Pictured in main photo: Patrick Phillips, Alvaro Ambite and Yoshimi Hayakawa