3 alternative beauty treatments everyone should try in Galway
Chez Elaine Beauty Salon is a chic, comfortable salon that offers a range of cutting-edge treatments that range from getting perfect brows to losing inches off your waist.

1. Micro-blading: Semi permanent eyebrows
Micro-blading is semi-permanent, meaning it saves you from doing your makeup every morning without going in for a big commitment. The shape is designed just for you, to fit your face shape and preference, and lasts for eighteen months, before gradually fading away. Imagine that – eighteen months saved of trying to make your eyebrows match every morning!
You'll get an initial consultation and a patch test, to make sure you don't have any adverse reactions and that the micro-blading suits. Then, after your first treatment, you'll come back for a one-week check up to make sure everything is right as rain – and then a "top up" after six weeks, followed by another check-up. And then it's full, no-maintenance brows for eighteen months.
Easy as! The pigment doesn't change, so you don't have to worry about getting blue brows after a year or anything like that – it will just fade.
Plan on allowing up to two hours for the treatments – and be warned, it can be quite painful (although some people say it's a breeze – it just depends on your sensitivity!)

2. Dermaplane: The ultimate exfoliation facial
This quick and easy treatment is exclusive to Chez Elaine, and it totally resurfaces your skin and leaves you with a super smooth, bright and rejuvenated skin!
It essentially shaves off dead skin and peach fuzz – which sounds kind of gross, but the results are completely worth it. The soft hairs won't grow back any thicker or darker, either, so no need to worry about that. It's a complete exfoliation that smooths acne scars, reduces fine lines, and gives you immediate results – with no inflammation and no downtime.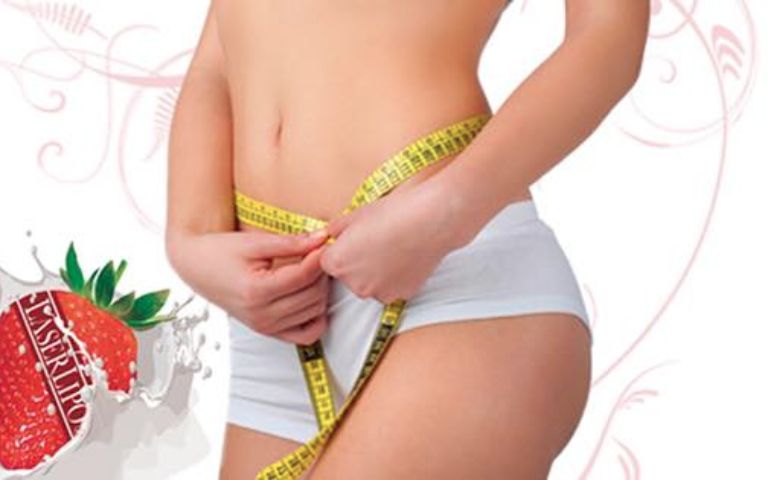 3. Strawberry Laser Lipo: an easy fat-reduction solution
This is the treatment that really blew us away. It's popular in the UK, but so far Chez Elaine are the only ones bringing it to the West of Ireland! 
It's totally non-invasive – so put to bed any ideas about "liposuction" or anything like that. Basically, you strap a belt onto yourself, wherever you're looking to target stubborn fat cells. You stand to lose inches off your waistline (or thighs, or wherever) with just a single treatment – and even more with repeated treatments! 
The lasers penetrate the skin just deep enough to reach layers of fat, where the cells are made to lose their water, glycerol and fatty acids – and you essentially move it through your system naturally. The fat cells immediately shrink in size, meaning you do, too. The treatment also works to reduce the look of stretch marks – especially the deep purple kind.
The procedure is safe, easy and completely painless, and carried out by a beauty therapist trained specifically in Strawberry Laser Lipo. Coupled with a healthy diet and regular exercise, it's a great way to reduce stubborn fat that won't move, and look and feel your best! 
If you're curious, find out more on the dedicated Facebook page right here.
---
For any questions or to book an appointment, get in touch! Call Chez Elaine at (091) 768 995 or find more on the salon here.