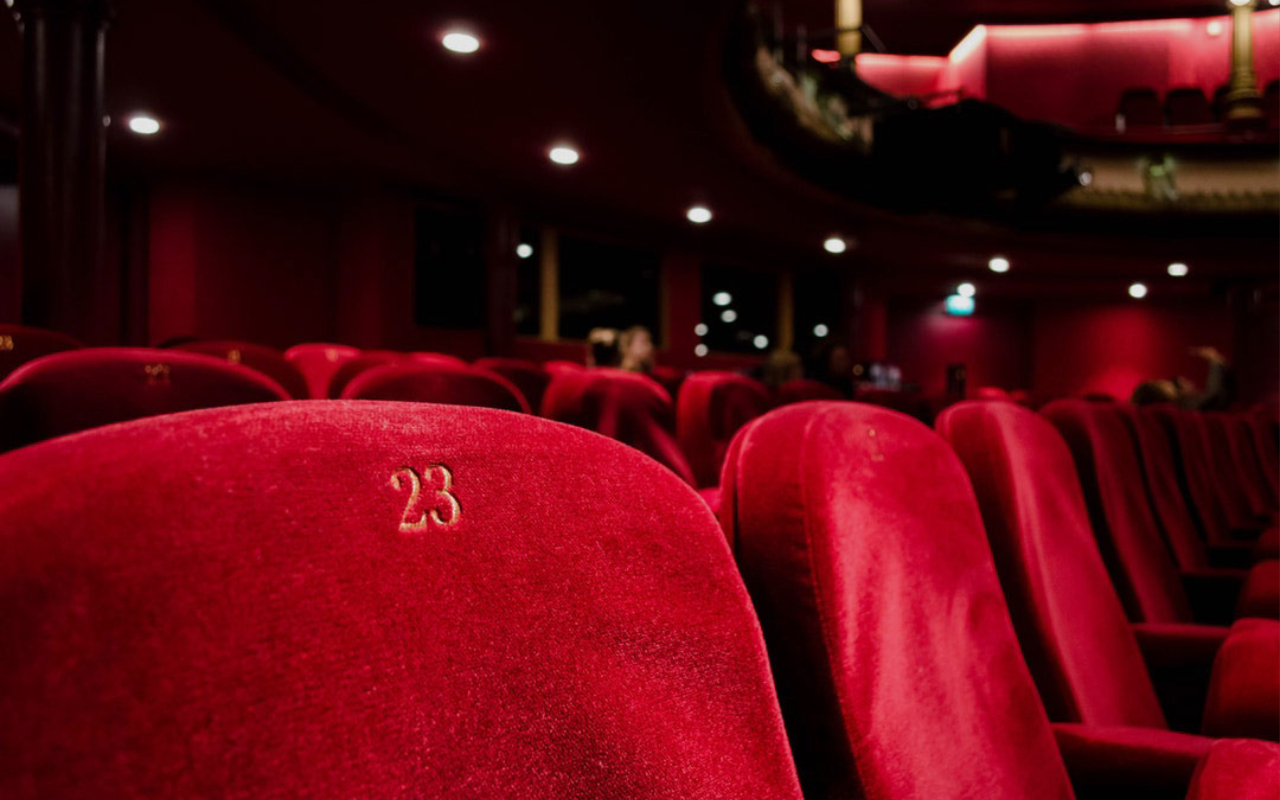 All Will Be Revealed: Will Fitzgerald on this year's Galway Film Fleadh
The Galway Film Fleadh, which will bring all things film and cinema to Galway from the 10 — 15 July, will have a slightly different vibe this year.
Will Fitzgerald has taken over as Festival Programmer from Gar O'Brien, who was at the helm for the last seven years. Will has loads of experience both in the film and festival worlds, meaning he's pretty much perfect for the role.
We got the down-low on his plans for the upcoming festival – as much as we could squeeze out of him, anyway – plus his take on Irish cinema, and Galway's role in all of it.
So, Will: what are you hoping to bring to the Fleadh and do you see yourself involved for the long term?
Of course, I've been with the Fleadh for ten years now between my work as a short film programmer and as a film publicist. I've put a lot of work in so I'm not going anywhere! I'll be able to talk a bit more about the changes that I think I've brought to the table once our programme is launched on June 26th but you'll see one or two new programme strands that haven't really been done at the Fleadh before and an expanded programme of some others, like our LGBTQ+ and genre strands. Of course I'm not re-inventing the wheel either; the best thing about the Fleadh is that it already has a strong sense of identity – as the festival of Irish cinema, as a festival to discover talent and as one of the best, most intimate places to meet some of the biggest names in international cinema. So I want to continue to build on those pillars, while introducing some of my own sensibilities bit by bit.
What do you think characterises Irish Cinema and sets it apart?
Well that is the million euro question! I think it's gotten a much better sense of itself in the last ten years. Irish films moved away from looking to Dublin to reflect everything that's modern about Ireland and away from mythologizing the west. We got a lot more films set in the middle that reflect more well rounded truths about our little island. We're definitely a unique European voice in an anglophone market but then we're also a big co-producer so we make a lot of Irish productions that you wouldn't necessarily class as Irish films. The truth is that Irish cinema is as diverse as the people and the island itself. And the exciting thing about that is I think some of the boldest Irish films are yet to come. In the next ten years we'll see the experience of being Irish through the lens of first generation Irish filmmakers, filmmakers who grew up in a much more media-literate Ireland, and filmmakers who grew up in a much less repressed Ireland.
What do you feel is the central identity of the Film Fleadh? How do you hope to expand and influence that identity?
I think 'Galway' is really the central identity of the Fleadh, by which I mean an informal and relaxed atmosphere in which to celebrate culture and art. While it's true that the Fleadh has become the festival of Irish cinema, there are so many filmmakers and industry folks we meet at festivals abroad who know us simply by the moniker of 'Galway.' The industry element to the Film Fleadh is also crucial. As the longest running film market in the UK and Ireland, we attract incredible guests and films because the people behind them know they can get business done while they're here. They have the opportunity to meet influencers and financiers in an atmosphere that's way more relaxed than the larger markets in Berlin and Cannes.
Are there any films in this years Fleadh that you are particularly excited about and why?
Of course – it's been revealed that we'll have the World Premiere of Katie, the documentary on Katie Taylor's rebound after the Rio Olympic games. It's a great portrait of a gentle giant of Irish sport, with revealing insight into the reasons behind her losses in Rio and it's got some thrilling fight footage – real no holds barred stuff. It's also been revealed that we'll have the Irish premiere of Captain Morten and the Spider-Queen, the first stop-motion animated feature film made in Ireland and starring the voice talents of Brendan Gleeson, Tommy Tiernan, Jason Byrne, Mario Rosenstock and more. I can't say much more until we launch our programme on June 26th but watch this space.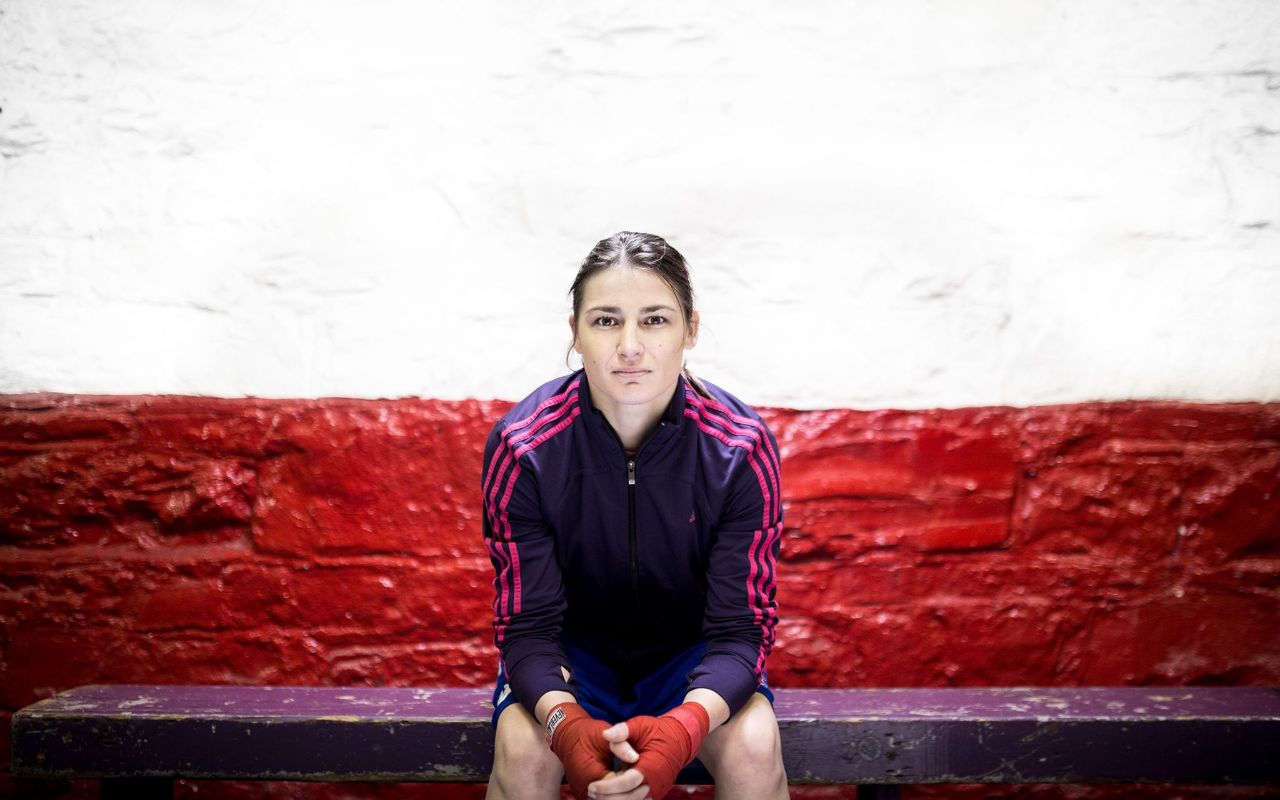 And if you could pick one film that you expect to blow people's minds this year what would it be?
All will be revealed…
Irish Films such as Bad day for the cut, Cardboard gangsters and Maze have been readily available on Netflix, do you think that this encourages Irish audiences to seek out and more importantly watch more Irish film?
Yes definitely, so has Siege of Jadotille, Young Offenders, Bobby Sands: 66 Days, Handsome Devil etc. etc. Netflix certainly helps but cinema attendance among Irish audiences to see Irish films has increased too. It's possibly the single greatest thing to happen to Irish cinema, because what is the point in having a national cinema, if not to create our own stories, by our own people for our own people.
​Galway seems to have been featured a lot as a location on film but ​what about Galway Film itself? Is it on the up?
We're definitely making moves in the right direction. The WRAP fund which opened this year is a very solid investment in storytelling from the West. Last year TG4 formed the Cine4 label to produce more Irish language features like Rocky Ros Muc and Song of Granite, which both premiered at the Fleadh. Then you have grassroots organisations and filmmaking collectives (like Little Cinema for example) making independent shorts, and in some cases even features, without large investment. And we've seen from the success of films like Pilgrim Hill, that the right micro-budget feature can take off and find legs internationally after a premiere at the Film Fleadh.
Can you tell us a little about the Galway Film Fair?​
Sure, the Film Fair is basically the industry events arm of the Film Fleadh. [The marketplace is] where filmmakers can meet with financiers, sales agents, distributors, delegates from other festivals etc. There's the Fleadh Forum, an annual state-of-the-industry conference with key note speakers, case studies and new technologies. There's a series of Masterclasses, with high profile filmmakers as honorary subjects… There's also the Pitching Competition where budding screenwriters have the opportunity to pitch their films to a professional panel (and a live audience) and each year a number of writers receive interest in their ideas from producers listening in the audience.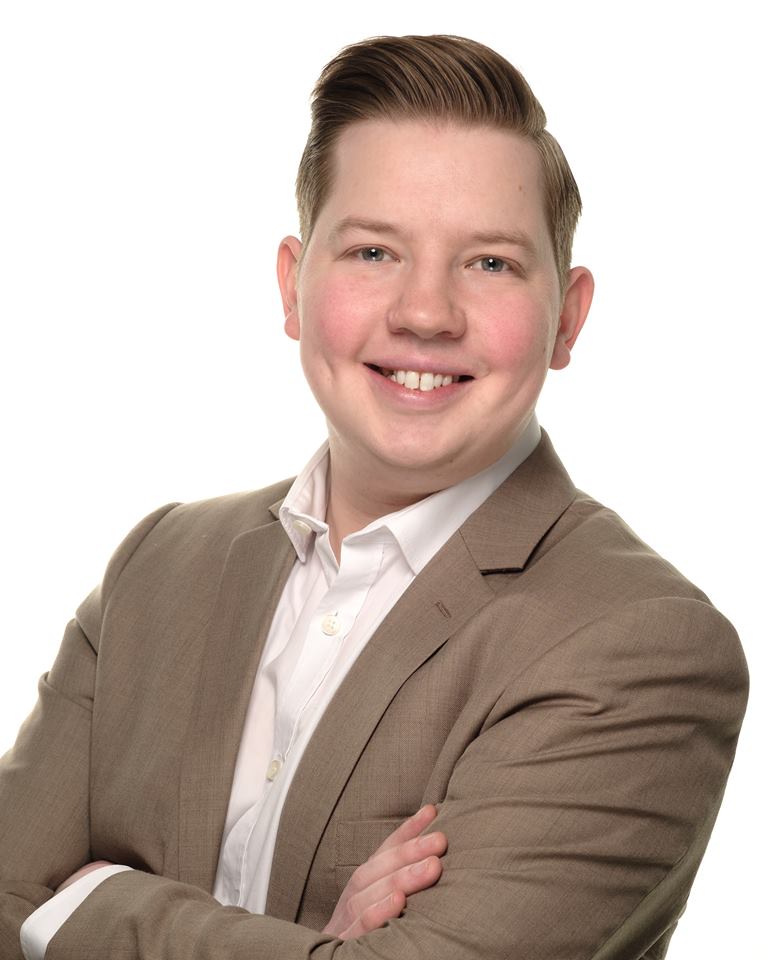 How can aspiring filmmakers or people looking to get into the industry make the most of the Fleadh?

The Pitching Competition for starters. We're still accepting entries now (as of late May).
If you're a filmmaker and you have a project in development, we're also still accepting applications to take part in the marketplace.
But in general, like I said, the atmosphere of the festival is its greatest strength – its conducive to meeting people, to discovering shared passions, to discovering new talent in the films on display. You might discover the ideal partner for your project during a post-screening discussion down at the rowing club. But I think its important to have a project that you're working on or have in some way developed. Ideas are a dime or dozen. People are looking for partners that can bring something tangible to the table.

Favourite 5 Irish films ever?

Garage, Song of the Sea, The Snapper, The Dead and Clash of the Ash.

There's a real buzz around Galway during the festival season, where do you like to go to drink? Eat? Relax?

Well Neachtains is the unofficial headquarters of the Galway Film Fleadh. Many a prickly issue has been ironed out there over post-work pints on a Friday evening.
I'm a big fan of Handsome Burger and the rest of the crew at Caribou.
I love the way the bar crew at Pálás pair cocktails to your movie choices – just had the 'May the Gorse be With You' when I went to see a late show of Solo.
My ideal sunny day spot is the middle arch and my favourite reading spot is on The Long Walk, where it's a little quieter. Or if it's raining, over coffee in The Secret Garden.
I like to catch up on my podcasts while walking the Daingean 5K along the Corrib. And nothing clears the head like a walk on the Prom and a kick of the wall to punctuate your stream of consciousness.