Airbnb Launches Experiences in Galway
Galway is one of the first destinations outside of Dublin for Airbnb Experiences expansion in Ireland
Today, Airbnb announced the launch of Experiences in Galway. Travellers and locals to County Galway can now choose from more than 20 Experiences designed and led by local experts, including hiking through Connemara's rugged landscape, sampling local produce with a food trail of the city and learning a 'cúpla focal' while foraging for Connemara mocktails. Airbnb is also announcing that host submissions are now open across all of Ireland for people to submit their unique Experience ideas for their area.
Today's announcement is part of the nationwide expansion of Experiences on Airbnb, with the launch of over 60 new Experiences in Cork and Galway, as well as in several other regional locations across Ireland. International visitors and domestic tourists can now choose from more than 160 Experiences crafted and led by local experts across Ireland, making it easier for people across the country to share their passions and interests with visitors from around the world. With 40% of Experiences on Airbnb being offered outside of Dublin, new Experiences on offer include; Quaking Bogs in Connemara, 'Feasting, Foraging and Folklore' in Kinsale, hiking the iconic Cliffs of Moher, and an insight into Honey Farming in rural Cork.
Commenting on the announcement, Aisling Hassell, Ireland Site Lead and Global Head of Customer Experience at Airbnb, said:
"The popularity of Airbnb continues to grow across the country, with guests choosing to stay in the many villages, towns and cities outside of Dublin. People want to experience a place like the locals do, and the expansion of Experiences across Ireland is a reflection of that. Travellers using Airbnb during visits to Ireland can now unearth a variety of hidden gems curated by locals themselves, and see the true character of the country through the eyes of the people who live there."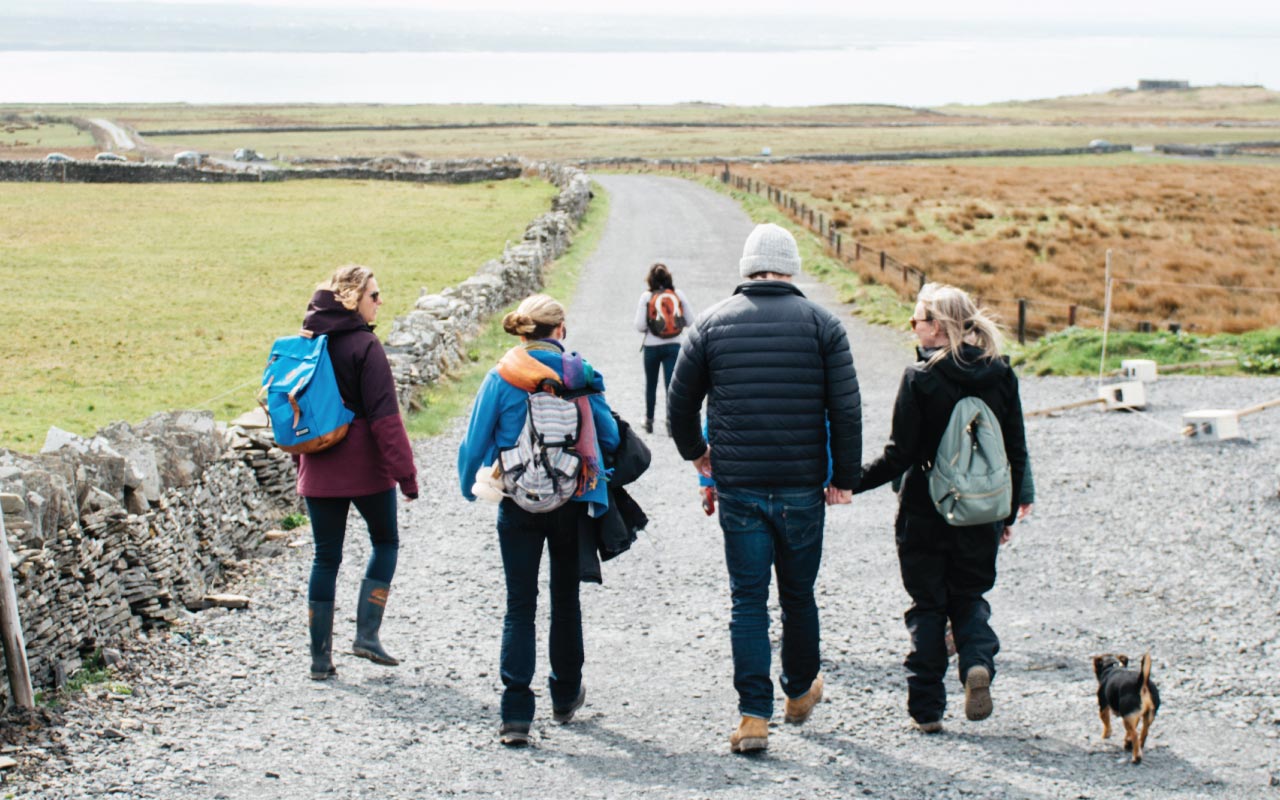 Following its global debut in November 2016, Experiences was launched in Dublin in May 2017. Since then guest bookings per week* have grown over 500% and the number of Experiences on offer in Dublin have more than tripled.
Commenting on the announcement, Minister of State at the Department of Transport, Tourism and Sport, Brendan Griffin TD, said: "The expansion of Airbnb Experiences will help to boost tourism outside of Dublin by attracting more people to rural and regional Ireland to experience the many fascinating cultural activities this country has to offer.
Airbnb Experiences creates new economic opportunities by allowing people to unlock their passions, talents and interests and make money from them, catering to visitors seeking unique and authentic travel experiences in Ireland."
For locals, Experiences are a great way for people to earn some extra money from their hobbies or interests and also to meet new people. Airbnb is calling on hosts across the country that would like to create a unique and exclusive Experience to submit their ideas on www.airbnb.ie/ireland-experiences. Experience Hosts on Airbnb are talented artists, local entrepreneurs, and seasoned experts, from zoologists to weavers, historians to surfers, storytellers to foragers.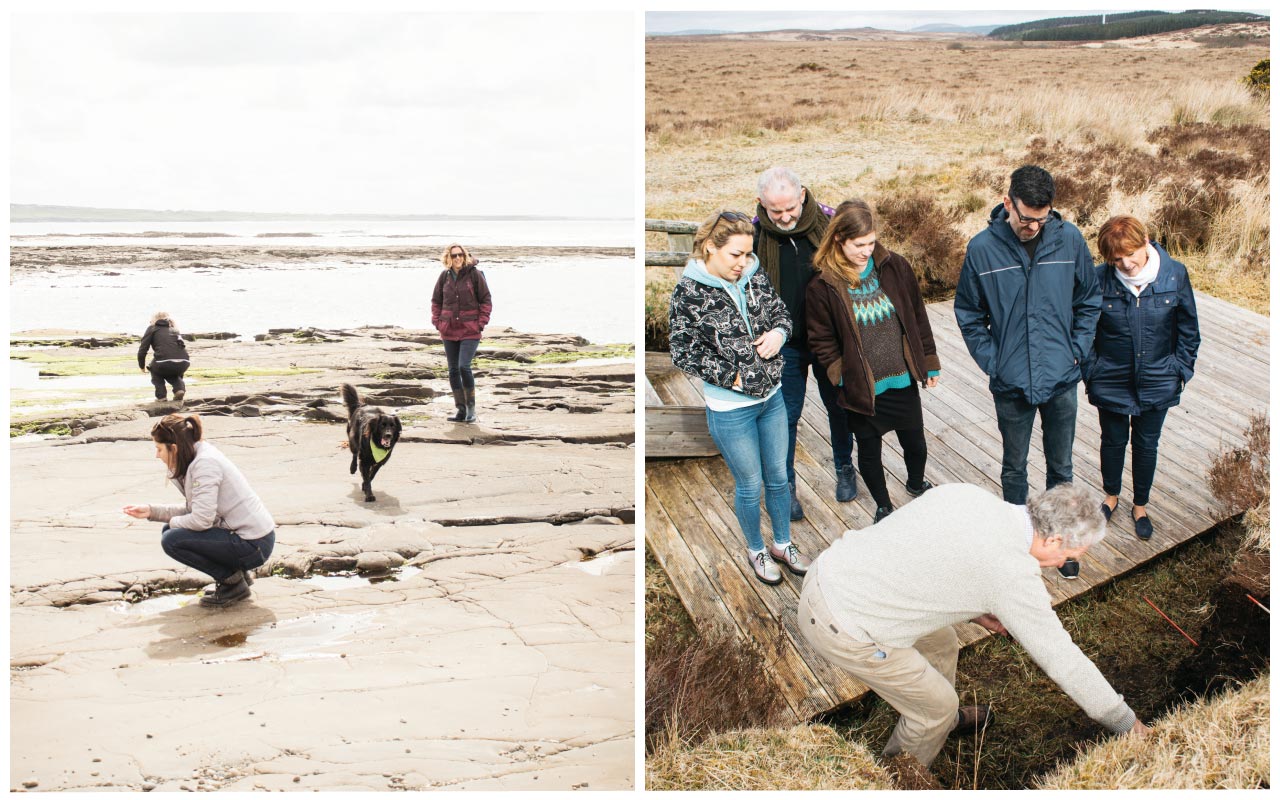 Highlights of the new Experiences on offer include:

– Quaking Bogs & Local Connemara Culture: Guests will enjoy tea and scones in a 17th century cottage with native Gaelic speakers before exploring Connemara's famous bog lands. There, they'll learn about ancient structures and the folklore of the bogs then return to the cottage where they'll practice traditional Irish crafts and make a mocktail out of local foraged Connemara herbs.

– Cliffs of Moher: The Hike of your Life: Guests will embark on a hike along the famous Cliffs of Moher, learning the legends of the landscape through the eyes of a local before enjoying tea and scones in an artist's cliffside studio.

– Feasting, Foraging and Folklore: A trained zoologist and wildlife photographer will take guests foraging in Summer Cove, West Cork, and share insights into the local produce and hidden foodie gems of Cork.

– Visit a Bean-to-Bar Chocolate Maker: Guests will experiment with flavours in a real chocolate factory, learning to grind their own cocoa beans, taste the raw ingredients for chocolate, then discover the entire process of chocolate-making from bean to bar.

– Hive Mind Experience: After a tour of working hives, guests will don beekeeper suits, and witness how a hive works, how bees create honey, before harvesting and tasting their own.