After the fall: Walsh Waste & Recycling join forces with GIAF18
While thousands of people descended on Eyre Square and Waterside at the weekend to take part and witness the construction of two giant cardboard installations as part of Galway International Arts Festival 2018, Galway's leading waste and recycling company was waiting in the wings to take it all away and recycle it.
Walsh Waste & Recycling, based in Oranmore, again joined forces with Galway International Arts Festival this year to ensure The People Build by French artist Olivier Grossetête left its mark on people's imaginations and not the environment.
Work began on the construction of a replica of St Nicholas Church in Eyre Square on Friday morning, with thousands of people on hand to assist in and see the 20 metre creation come to life. A new cardboard bridge at Waterside began construction on Saturday morning, with thousands more people on hand to assist with the 30 metre wide and 6 metre tall creation, which was floated out onto the River Corrib that evening. The project served as a testimony to Galway's River Corrib Viaduct, once part of the famous Galway to Clifden Railway.
The People Build is an awe-inspiring and spectacular architectural event, which is created by the people for the people, demonstrating the very best of community spirit and collective endeavor.
Demolition work began on both structures on Sunday, with thousands of people again descending on Eyre Square and Waterside to assist in deconstructing the giant cardboard installations, and Walsh Waste & Recycling on hand to take it all away.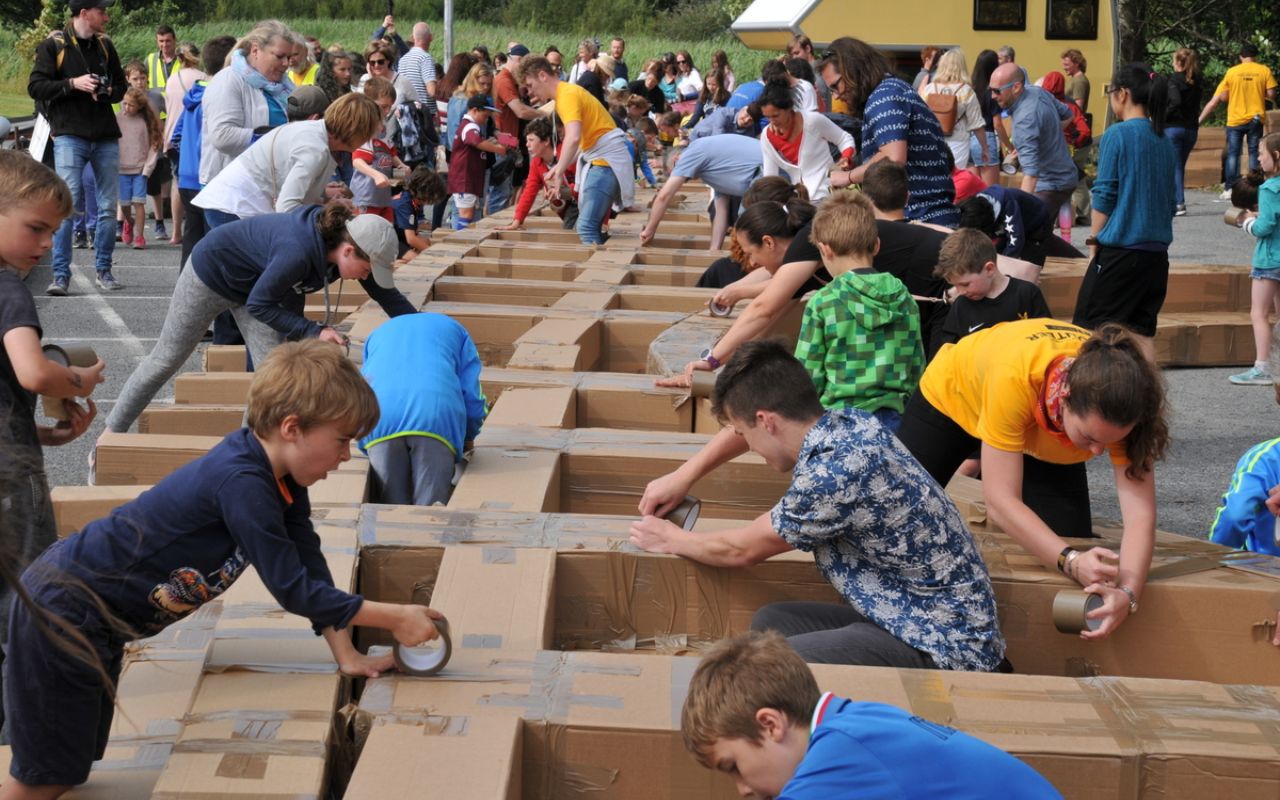 In total, 4 tonnes of cardboard was removed from both sites, which was crushed and recycled by the company, ensuring there is no unnecessary waste following the event.
Walsh Waste & Recycling were also involved with The People Build project at Galway International Arts Festival in 2017, when a giant replica of the Aula Maxima was built in Eyre Square.
Managing Director of Walsh Waste, Gerard Walsh said:
"Thousands got involved over the few days between the construction and demolition – and the kids had a ball with the demolition. All of the cardboard was recycled following demolition, which took less that one hour thanks to the help from about 200 kids.
Walsh, who graduated with a degree in civil engineering from NUI Galway in 1997 and completed a master's in engineering science at NUI Galway following his primary degree, said that while his current role as managing director of Walsh Waste & Recycling has moved him away from engineering, "I jumped at the chance to build a bridge, even it was from cardboard and had a design life of 24 hours".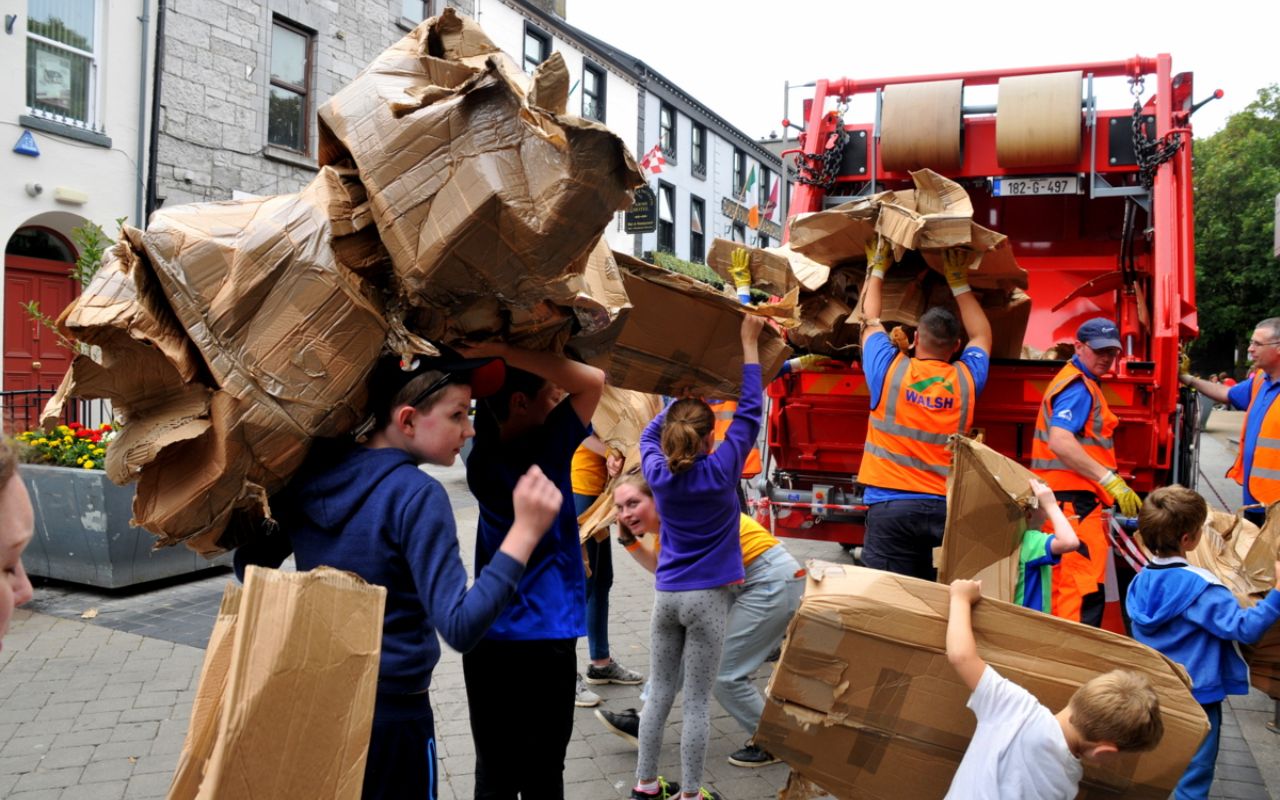 This year's Galway International Arts Festival continues until 29th July. Tickets are on sale via www.giaf.ie, by phone on 091 566 577 or in person at the GIAF box office located in the Galway Tourist Office on Forster Street or in the Festival Kiosk in Eyre Square.