9 perfect Galway gifts for him this Christmas
Men can be notoriously hard to shop for, but never fear this Christmas – we've rounded up loads of fun gifts for any lad on your list.
Whether it's the weird guy in the back of the office that you got for Secret Santa or the love of your life, you're sure to find something to make him smile from these Galway-based local shops!
Under €50
Fun gifts to give him for Secret Santa, stocking fillers, and other options for gifts that are small, fun and easily wrap-able.
Funny, colourful, comfy Galway socks
Irish Socksciety are making waves across Ireland, with the Taoiseach lifting his trouser leg every time he's near a foreign official to show off his colour-clad ankles. Your fella can do the same if you get him a pair. Better yet — get him a socks subscription, so he gets a new pair every month in the mail. Shop online here! 
An Italian leather wallet from Mishnoc
Mishnoc's lovely wallets are made with premium oiled leather, and are the perfect size: large enough for bank notes and small enough not to make a weird-looking lump in his trouser pocket. These handsome wallets make the perfect gift for men that wouldn't think to replace their well-worn, taped-together wallets themselves (and we all know one!) Shop online here! 
Unit 3 Cathedral Buildings, Abbeygate Street Lower, Galway City // more here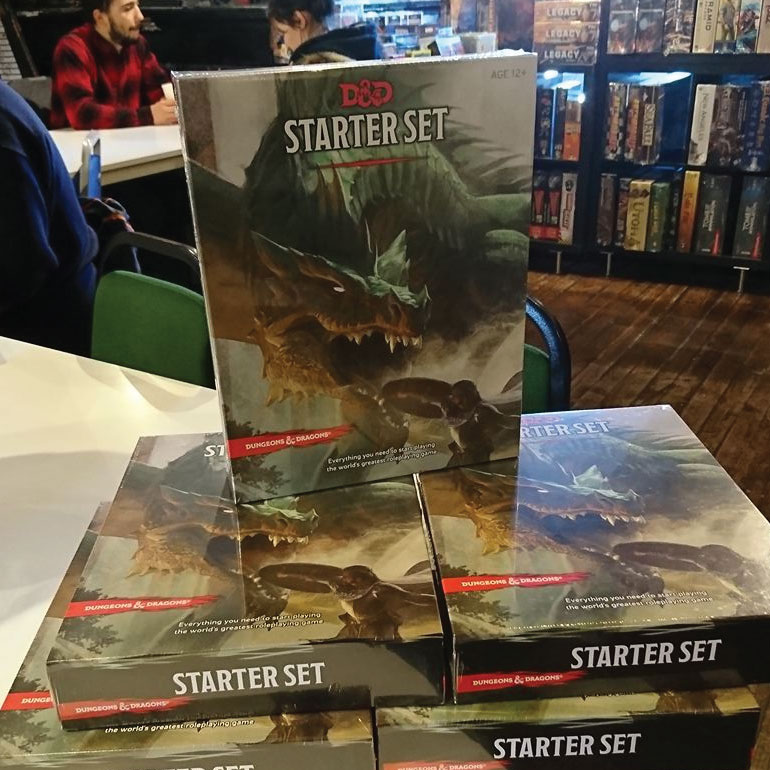 Dungeons & Dragons Starter Set 
Pop culture sensations like Stranger Things have brought the likes of Dungeons & Dragons back in style (but did it ever really go out of style?). Introduce someone in your life to the world of tabletop RPGs for just €25 with a starter set. They're hard to get in Galway to head over to Dungeons and Donuts before they're gone.
Unit 2 Bridge Mills, Lower Dominick Street, Galway City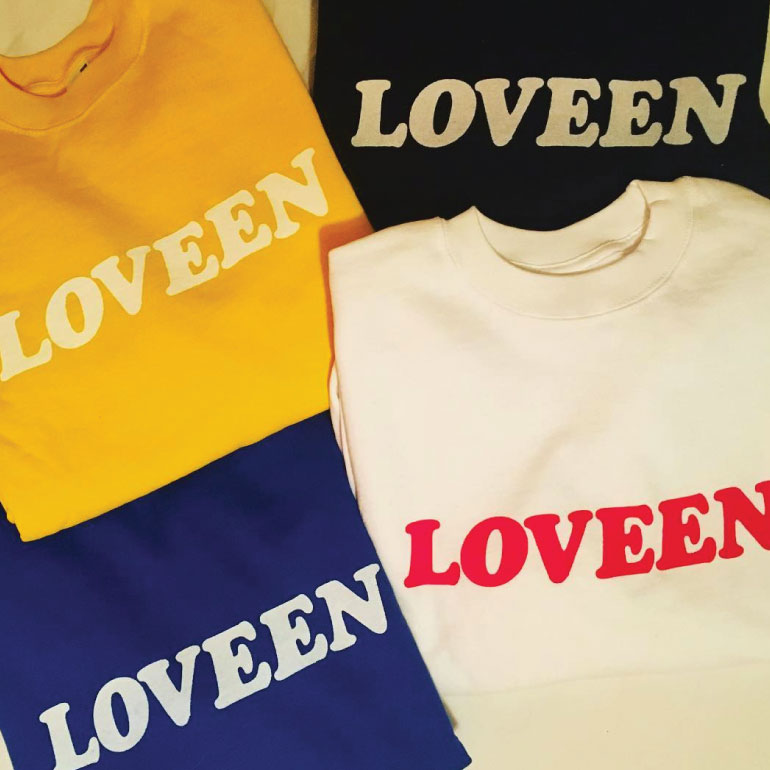 The most out-the-Wesht thing ever
The iconic "LOVEEN" sweatshirt comes in all kinds of colours, from flamboyant to understated, for the Galway-loving man. Pick up yours in Ard Bia (if they haven't flown off the shelves) or shop online here.
Gifts €50 to €100
Gifts a little heftier and a little more specific… Get him something that speaks to who he is, whether that's a caffeinated maniac or a very serious board game strategist.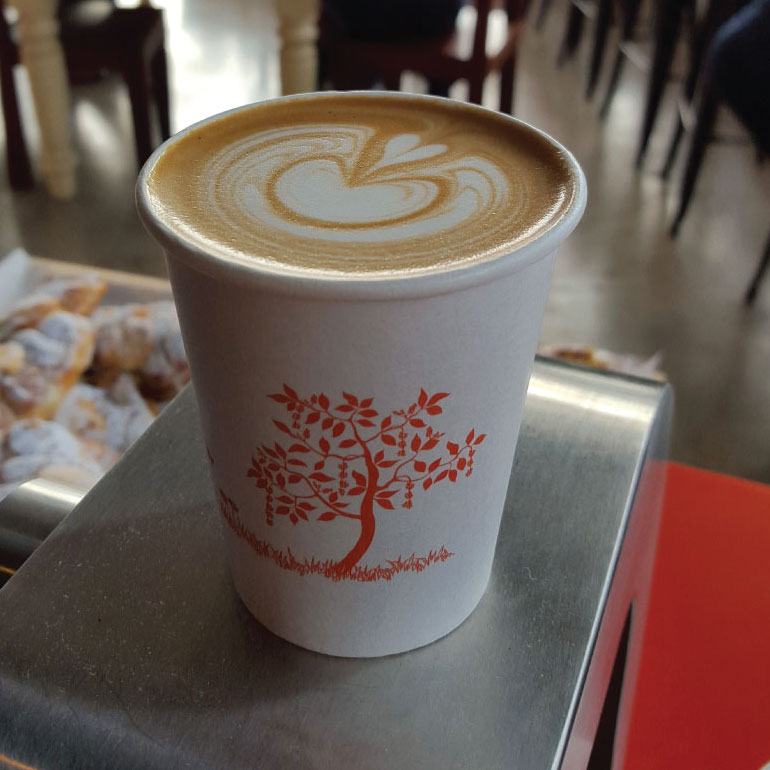 Coffee coffee coffee from Badger & Dodo
For the coffee-lover, what could be better than some of the best coffee around! Badger & Dodo's gift basket for €70 includes all the essentials for brewing the perfect cup at home: an AeroPress, a coffee grinder, and 250 grams of their delicious coffee. It'll keep them going through Christmas morning at least!
Fairgreen Road, Galway City // more here
Serious denim action from DC Store Galway
They've got an awesome deal on at the moment: 3 pairs of Templar jeans for €100, or two pairs of jeans and a T-shirt for the same amount. You could really bulk up someone's wardrobe with great quality gear for a great price! Call in and get shopping.
3 Cross Street, Galway City // more here
Game of Thrones: Catan board game
For someone who is a fan of both of these things, this is a seriously epic gift. It's expensive, but so worth it. The game itself is absolutely massive, double the size of the regular Catan game, and has hours and hours of exciting gameplay inside. It's the perfect way to chill out over the holidays, get really competitive with your family, and take the throne through bloodshed and sabotage! Happy Christmas!
Corbett Court, Galway City // more here 
Gifts over €100
Treat him to something really nice, why don't ya?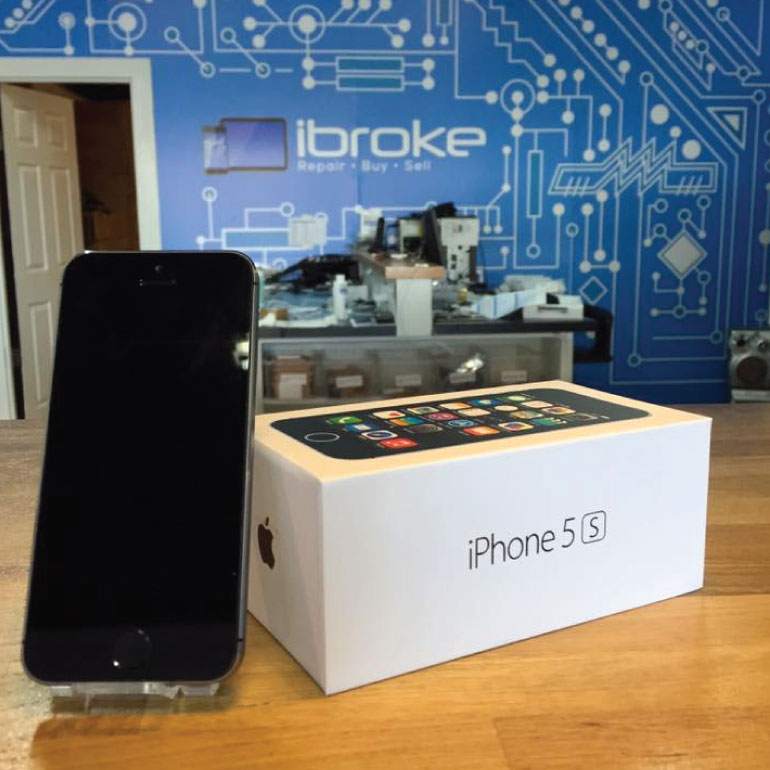 A fancy new phone from iBroke 
Well, new to you! iBroke offer iPhones of all kind gently used at discounted prices. Bring a man you love out of the Stone Age (or out of 2016) and get him a new phone. Shop online here.
Town Park Centre, Tuam Road, Galway City // more here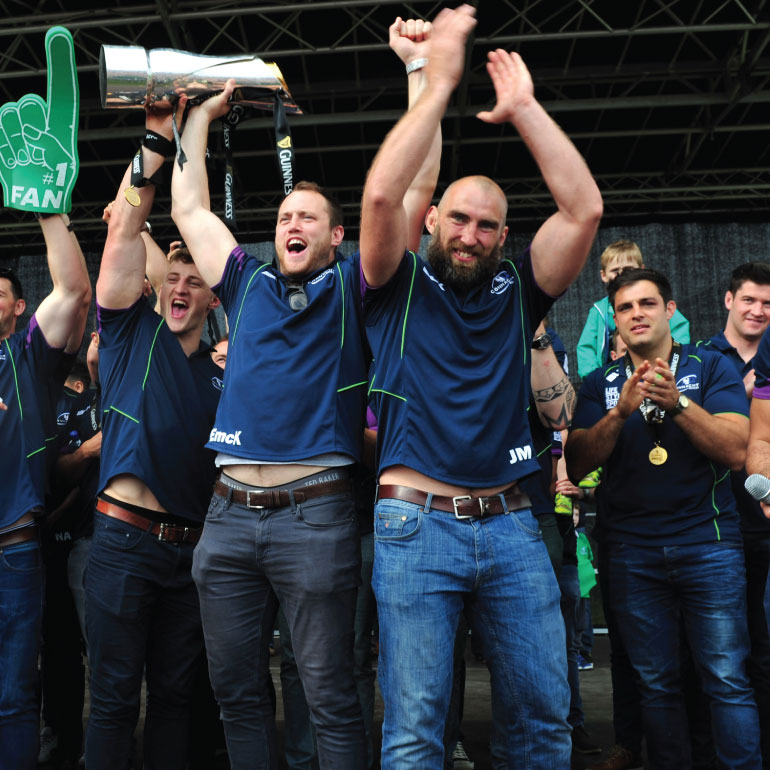 An all-in-one pass to five Connacht Rugby matches

Give a rugby fan the gift that keeps on giving. The Five-in-One Pass includes tickets to four Guinness Pro14 Connacht games at the Sportground as well as a Challenge Cup fixture! Shop them online here until Dec 24 or find them at the Sportsground reception, or at the Eyre Square Shopping Centre.

<em>Featured image of Quay Street at night by Nathan Wynne Photography. You can see more of his beautiful shots of Galway on his page,<strong> <a href="https://www.facebook.com/galwaycityphotographs/?ref=br_rs">Galway City Photographs.</a></strong></em>