8 Mother's Day ideas in Galway to make your mam happy
Mother's Day is a time to shower beloved mammies — whether she's a friend, a sister, your granny or your own dear mum — with gifts, delicious lunches, pampering and plenty of bubbly!
If you're in Galway, there's plenty happening to show a mother in your life how much you love and appreciate her. Take a look!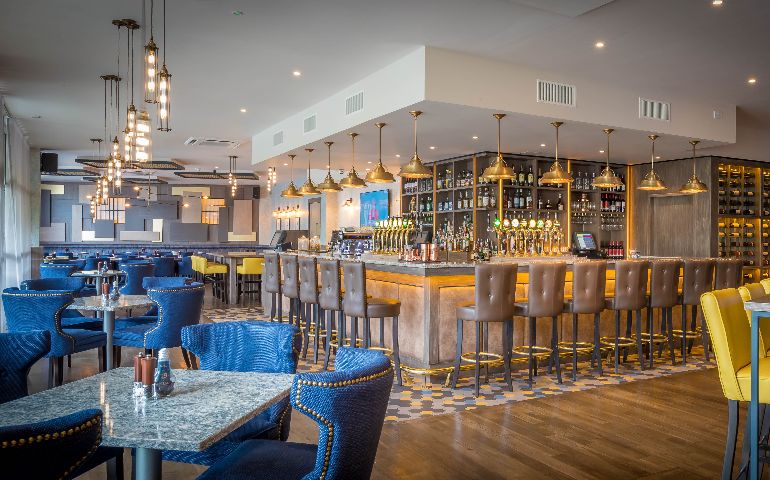 1. Treat her to a special three-course meal at Dillisk on the Docks
Located at the Harbour Hotel, Dillisk on the Docks is overflowing with elegance and comfort, making it the perfect place to treat a lovely mum in style. On Mother's Day, they'll be serving a seasonal three-course lunch, with a complimentary prosecco on arrival for the mums, for just €27.50 per person. Enjoy the relaxed atmosphere and delicious food, as well as the extensive options at the bar afterward if you're in for a Sunday tipple!
For bookings and enquiries, call 091 894 800 // more here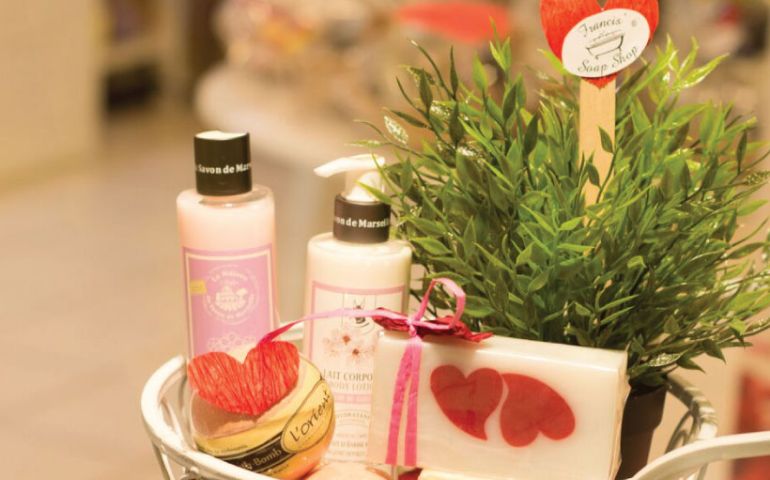 2. Pamper her with all-natural beauty and home spa products
Francis' Soap Shop is the perfect place to find something mum will really appreciate. Their all-natural soaps, moisturizers, and cosmetics give her the perfect excuse to take some time and really relax. Plus, if you do your shopping on Saturday, 10 March, 20% of the sale will be donated to breast cancer research! They'll wrap up your gift and have it ready to present to mum, just in time for Mother's Day.
Corbett Court, Galway City // more here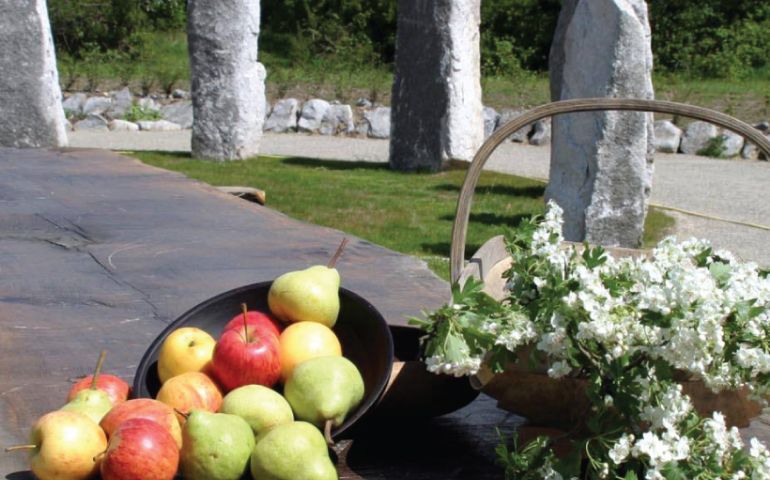 3. Enjoy nature along with a celebratory lunch at Brigid's Garden
A posy of flowers, a three-course lunch and elderflower prosecco in the beautiful surrounds of Brigid's Gardens sounds like the perfect way to show mum how much you appreciate her! Enjoy a delicious lunch in the Garden Café and then take a mosey around the award-winning gardens, which is included in the price of any pre-booked Mother's Day lunch ticket. Kids will get an activity book with their meal, too!
Brigit's Gardens, Roscahill // more here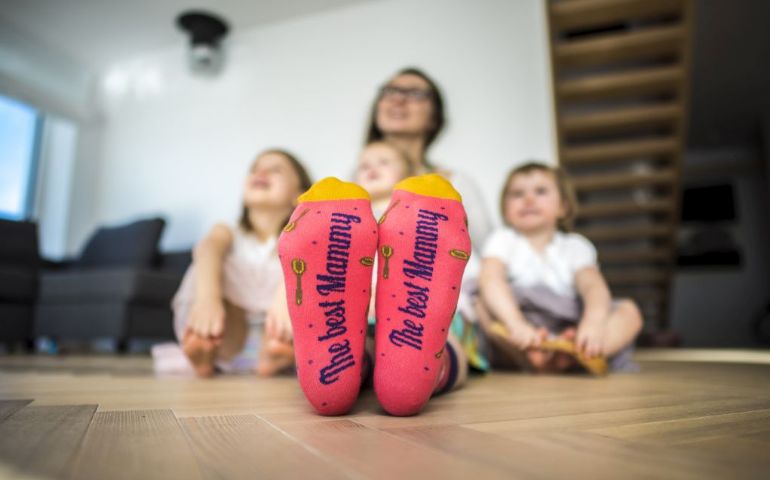 4. Get a pair of cosy, Galway-made socks just for her
Did your mammy ever give you a well-deserved whack with The Wooden Spoon? If the answer is yes, then your mam — Master of the Wooden Spoon — will surely appreciate Irish Socksciety's latest: bright pink socks, covered in that trusty old wooden spoon, with "Best Mammy" written on them. If it says it on the socks, it's got to be true! Shop them here.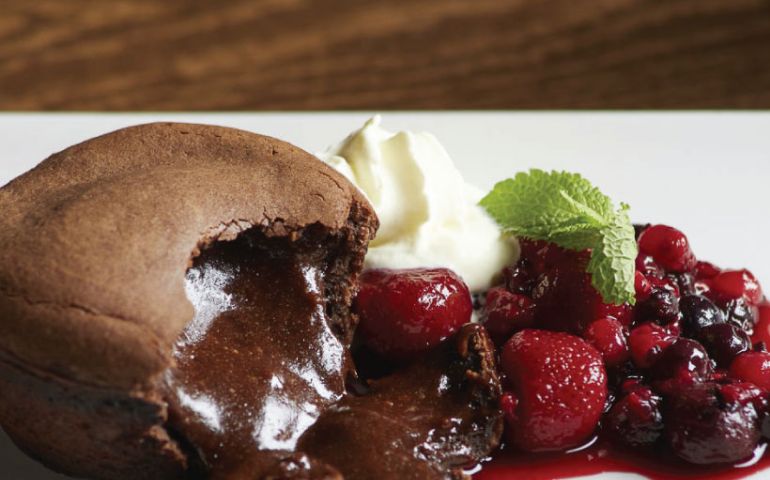 5. Give her a celebratory lunch and a spa treatment
The Galmont Hotel are offering a wonderful deal for all the mothers out there celebrating on Mother's Day. Enjoy a two- or three-course meal at their Marina's Restaurant overlooking Lough Atalia, including their delicious dessert buffet packed with sweet treats. Any mother joining them for lunch on the day will receive a complimentary pass to the thermal suites at the award-winning spirit one spa, too!
Galmont Hotel, Lough Atalia Road, Galway City // more here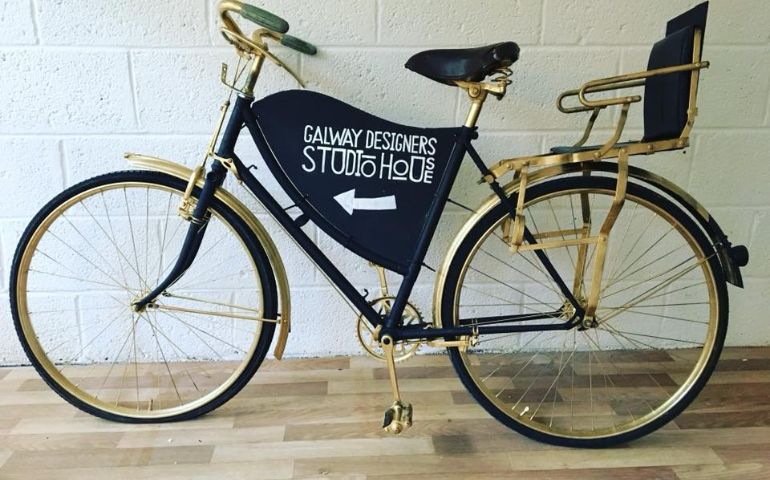 6. Give her a one-of-a-kind, Irish-made and designed pressie
The Galway Designer's Studio House is the perfect place to shop for a gift that goes above and beyond a flower bouquet from Tesco. (Those are nice, too.) Giving her something handmade shows that you put a lot of love and care into choosing a gift — as much love and care as the person who made it! The Studio House was chic, super-warm hats and scarves to get her through the last dregs of winter, as well as handmade jewellery and other beautiful pieces to make her smile!
1 St Augustine Street, Galway City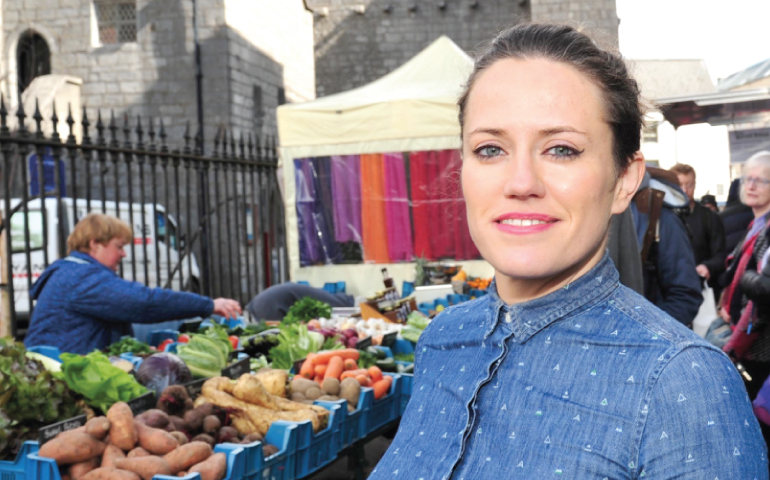 8. Take her on a brunch-loving tour of Galway
Nothing says Mother's Day like a delicious brunch — but Galway Food Tours are changing it up, with a brunch tour that hits some of Galway's most beloved spots for sweet and savoury bites, and a tipple or three! No need to choose just a single place to get your brunch on… Led through town by Sheena Dignam, you can have a piece of this and a bite of that. The tour is over two hours long so you'll have plenty of time to fill up, and spend some quality time with a lovely mother in your life! Read more here. 
7. Give her a special foodie gift from EatGalway
…without any pressure to use it for you! Aniar's Boutique Cookery classes could be the perfect way to spend some quality time with your mam. They offer one-day workshops and a six-week course, depending on how much time you want to put into it! Shop vouchers here. If you're looking for something a little less hands-on, the Cava Cookbook is created in Galway, focusing on how food moves from place to place, settling and changing where it lands — like Spanish food in Galway, for instance! Shop it here.