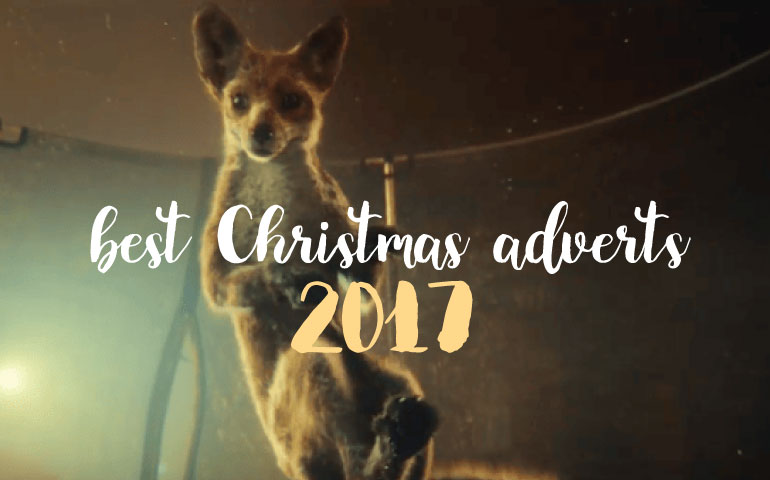 9 of this year's best Christmas adverts, ranked by us (the experts)
We love Christmas, and we really love Christmas adverts. Sure, they're taking advantage of our soft Christmas hearts, but they're just so damn cute.
This is Galway had a vote in the office (we're not experts) and we've ranked 2017's Christmas adverts from less-favourite to absolute favourite. We've even given our two cents, if you care. If not… Just watch the clips and enjoy!
9. Mark and Spencer's "Paddington and the Christmas Visitor"
Who doesn't love a little bit of Paddington Bear? We're just not so sure about the Santa with the pantyhose on his head! Then again…
8. ALDI's "Kevin the Carrot"
Kevin the Carrot returns this year to make us question all our Christmas dinner choices — but how do we get onboard that train?

7. M&M's Faint Christmas Evee
This cute commercial from M&Ms features large elves with even bigger ears, a very endearing Santa, and a heartwarming ending. We like it!

6. Sainsbury's #everybitofthis
This British ad features people from all over, singing along karaoke-style to a somewhat cheesy song about all the little things that make Christmas great. Stay tuned for the singing dog, and the baby.

5. JJ Hough's Singing Pub's "Drone Alone"
Like Home Alone, but different, and also in Offaly. We like this video's brilliant strangeness and the fact that it was made in Ireland!

4. John Lewis' "Fox and the Mouse"
We're not actually sure what the story is with this advert… It was leaked? Is it even real? Anyway, it's very cute and we love it. John Lewis really know how to Christmas.

3. Heathrow's Christmas Bears
The bears get us every time.

2. Runner up: John Lewis' "Moz the Monster"
Adorable. Just really cute, and we're glad it didn't reduce anyone to tears.

1. Our absolute favourite: BBC One's "The Supporting Act"
This tear-jerker features a spunky pre-teen and a single dad, and will certainly move you to blubbery tears. It also might inspire you to dance in the grocery store. Nice one, BBC.