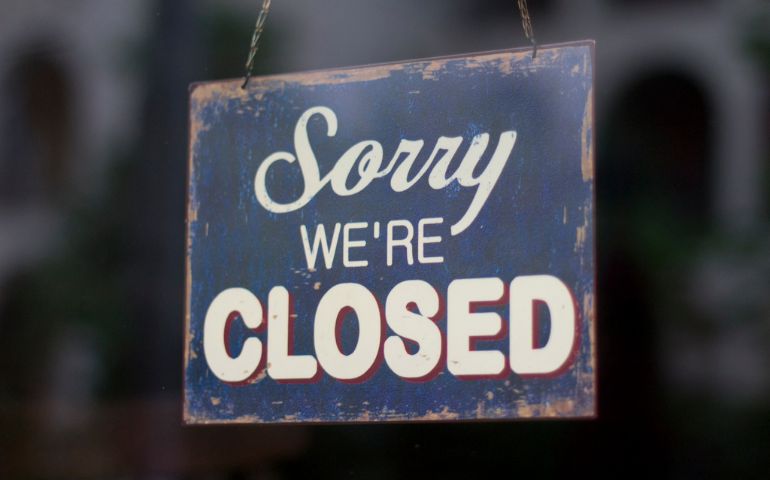 15 things to do on Good Friday when the pubs are closed
No alcohol may be sold on Good Friday – actually, don't even look at it… What's a person to do!?
Holy Thursday my favourite day of the year watching Irish people panic buying alcohol like a nuclear winter is on its way.

— Danny Dowling (@dannydowling) April 5, 2012
Yes, the pubs will be closed. Yes, you can spend the whole day hoarding your stash of off-license cans… But there are lots of fun alcohol free events happening in Galway on Friday too, to kick off the Bank Holiday weekend. So here's your list.
1. Get your last sesh in tonight so you're too hungover to even think about a pint tomorrow
OH Boland are playing tonight at the Blue Note, from 7pm. Our good pals in O'Hara's Irish Craft Beers are launching their new delicious IPA 51st State in the Boozer. Oh Boland will be in The Beer Garden. There will be drink promos, finger food, and giveaways. So go properly on the piss and you won't miss the pubs tomorrow.
---
2. Have dinner on the Corrrib
If you fancy something different to the usual dinner out, Cava are hosting a BBQ on the Corrib Princess. The Cruise leaves Woodquay at 4pm, tickets are €22.50 and a limited number are still available from www.corribprincess.ie, or by calling 091 592 447.
---
3. Go to the (dog) races
Be the hero who makes Good Friday a Great Friday for your friends and organise a night at Greyhound Stadium. It's one of the only places in Ireland with full bar facilities on Good Friday. Gotta love those loopholes. With restaurant packages to suit every pocket, there's no reason not to join us and get the long weekend off to a flying start!
---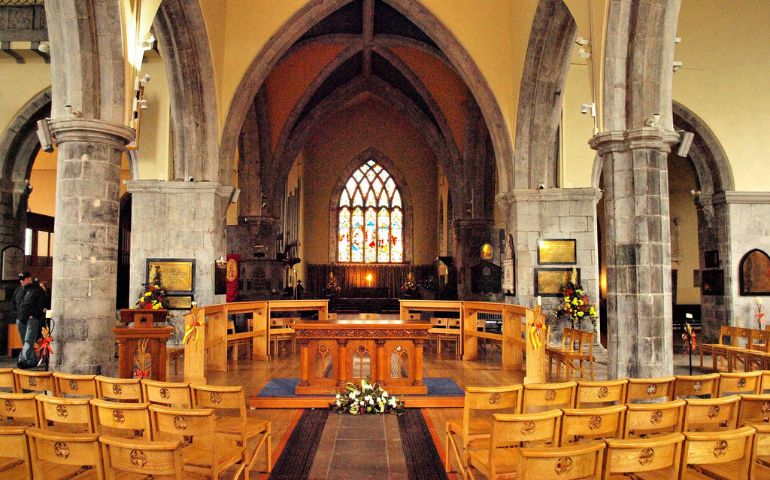 4. Get tickets for an Easter Choral Concert
Make your old folks happy by bringing them along to St Nicholas Collegiate Church where Music for Galway present "Popule Meus – Music For Good Friday" by Collegium Chamber Choir. The centrepiece will be Robert White's beautiful "Lamentations" and the programme will also contain works by Bruckner, Victoria, John Sanders and Jonathan Harvey. The one-hour show starts at 5pm, tickets start from €12 and are available from tht.ie
---
5. Support a new local business 
1984 Miracles, a new streetwear boutique, is coming to town, and are celebrating their grand opening on Augustine St. with a big sale on Good Friday. They will be stocking exclusive lines of Femi-Stories for Women and Elade for Men. Pop in for a sneak peak, spot of shopping, or just for a chat.
---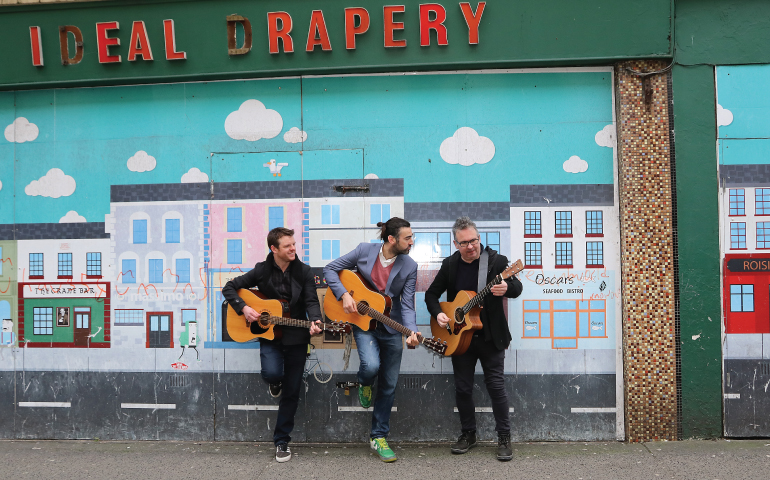 6. Learn to play the Guitar in one day
Galway musician Dave Donoghue is hoping to break the Guinness World Record for longest guitar class. Book yourself in for a lesson, or more! Complete beginners welcome, guitars supplied, classes by voluntary donation with all proceeds going to Jigsaw Galway. In Monroe's side bar!
---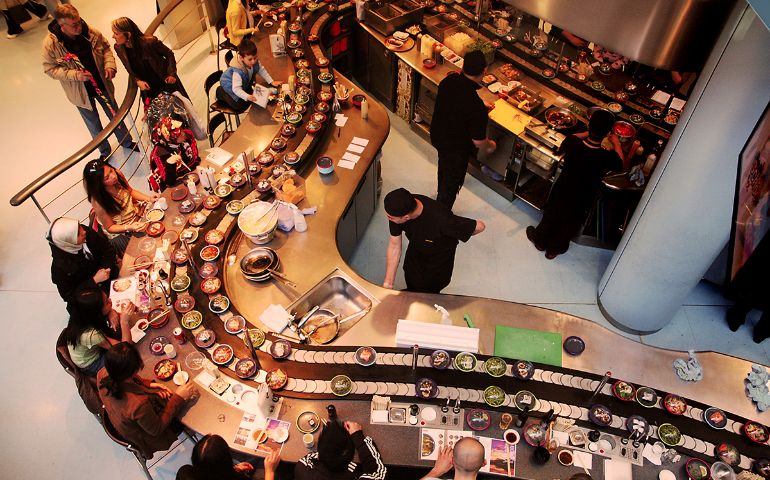 7. ..Or learn to make sushi
For just €5 Head chef Liam will show you how to make your own at Tomodachi Sushi Bar at 3pm. Mix sushi rice, roll hosomaki, nigiri…and taste it afterwards, all in 30 mins. Not to be missed and pre-book only.
---
8. Have a go on the Hurdy Gurdys
It's that time of year already… Currys Funpark reopens at Leisureland Salthill this weekend. Open from 12pm every day over the Easter Holidays, there are rides and attractions to suit all ages. But will Granny be up for the Waltzer?
---
9. Go to the Sensory Cinema
April is Autism Awareness Month, so this week would be a particularly nice time to head along to Galway Autism Partnership's Sensory Cinema event at IMC Galway at 12pm. The movie this week is Boss Baby, so it's a fun one for the family. Anyone with sensory needs will appreciate the lower sound, dimmed lights, and ability to get up and move around during the film. Guide dogs & assistance dogs are welcome.
It's great to see that people with sensory needs are being included in local events. On that note, have you met Sesame Street's newest resident yet?
---
10. Visit Halla Bia
Producers from Galway, Mayo, Clare, Cork and Donegal will be selling their products at Galway Food Festival's premier indoor market Halla Bia  over the Easter weekend. Get down to Connacht Printworks on Friday from 10am-6pm to have your pick of the best produce!
---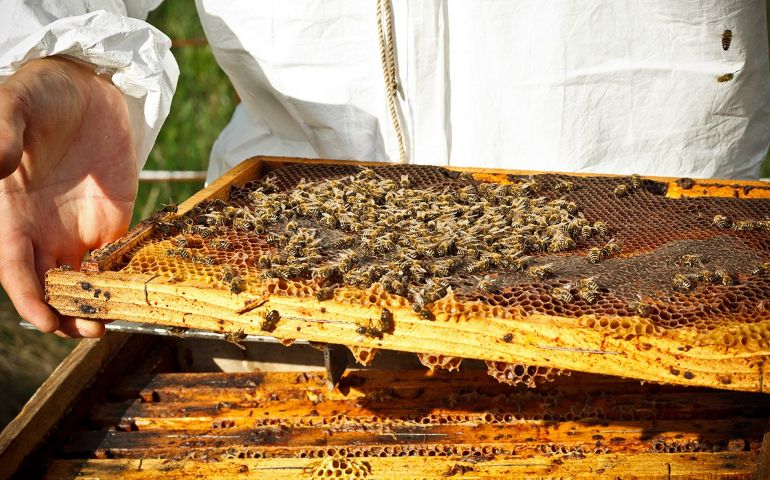 11. Find out what it's like to be a beekeeper
To Bee or not to Bee, that is the question. Bumble bees are some of Ireland's most essential residents, but their population is sadly on the decline. Come to the Kings Head Bistro at 11am on Friday to meet Local Beekeeper and Raw Honey Producer Noel Leahy, where he'll discuss the importance of bees and the history of beekeeping in Ireland. Plus honey tasting! It's free, with donations to Madra welcome.
---
12. Become a chocolate taster
Discover how Bean to Bar chocolate is made with one of Hazel Mountain Chocolate's head chocolatiers at 1pm. He'll go through demonstrations and then get to the good part: the tasting… Mmmm. Find them on Middle Street!
---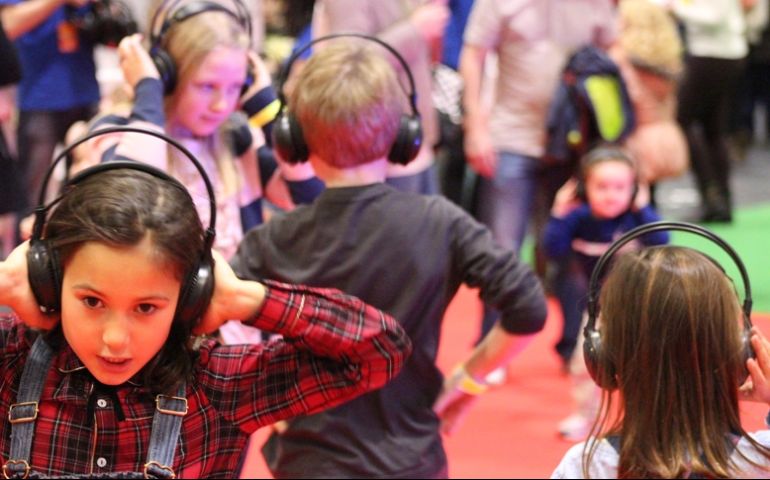 13. Bring the kids to the Silent Disco
Galway Westend's world famous Silent Discos are the stuff of legend! Lucky for us we get them at least once a week in the Roisin, so now it's the kids' turn! It's all happening in Massimo at 2pm on Good Friday. Kids tickets include their headset and a kids meal for €7. Pre-booking advised.
---
14. Support Galway United
Galway United are back in action at Eamonn Deacy Park on Good Friday for an important League game against St Patrick's Athletic. Kick-off: 7.45pm!
---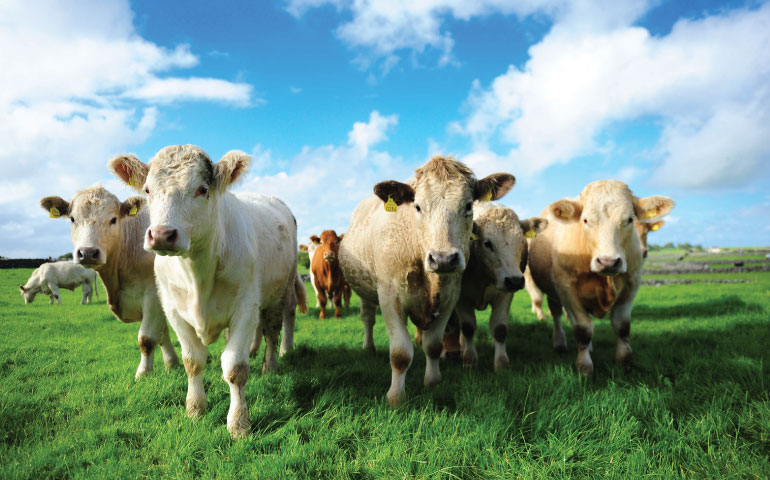 15. Go on a road trip

The best way to experience Galway is sometimes to just get out into nature. Pack a picnic and head out to Barna Woods, Silverstrand, Renville House… Or just hit the open road and see where the Wild Atlantic Way takes you. That is, if the weather holds out…

Photo by: Boyd Challenger