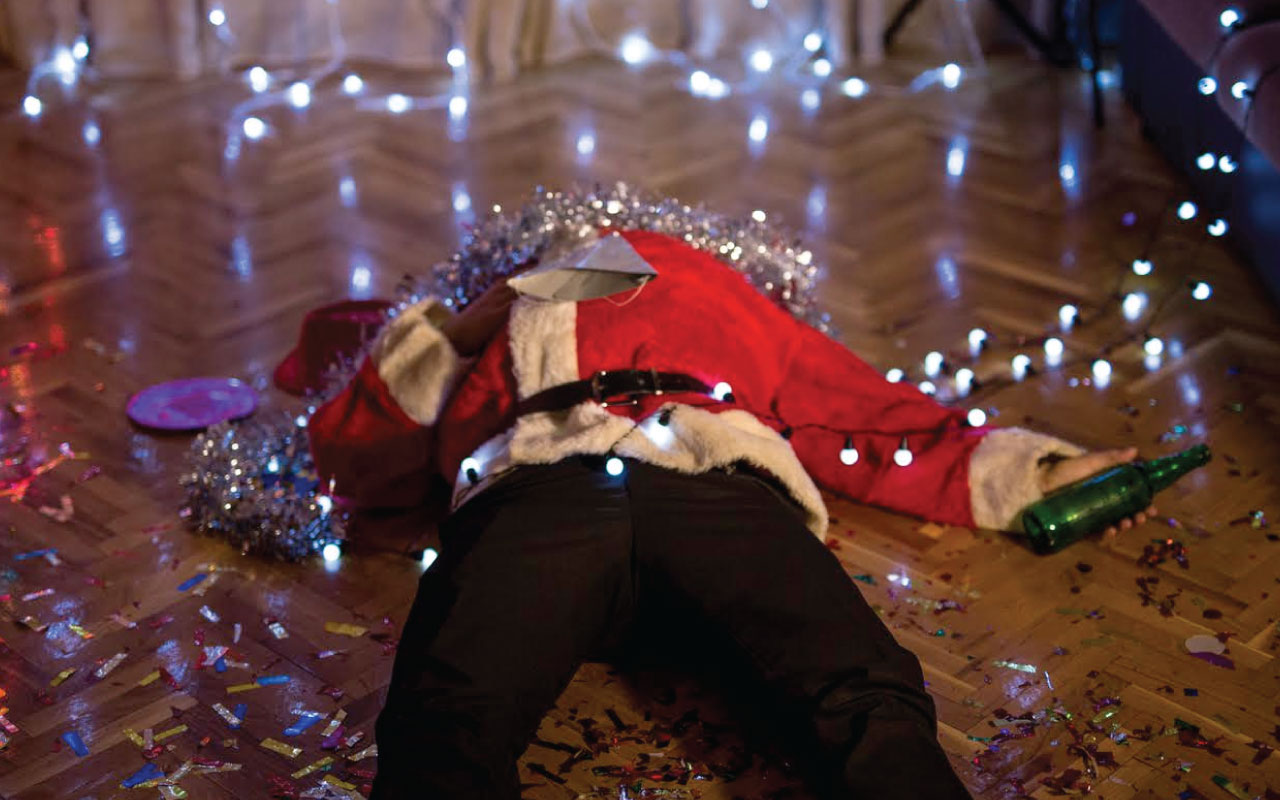 13 spots for an amazing Christmas party in Galway
Whether you're heading out with friends, family, or the office for some festive celebrations, here are some great spots to book for food, drinks and fun!

Whether you're looking for some delicious food (beyond your basic Christmas dinner!), a really festive atmosphere to get in the spirit of things, or a great drinking hole to spend the night in, we've got the answers. Take a look!
Christmas parties for foodies: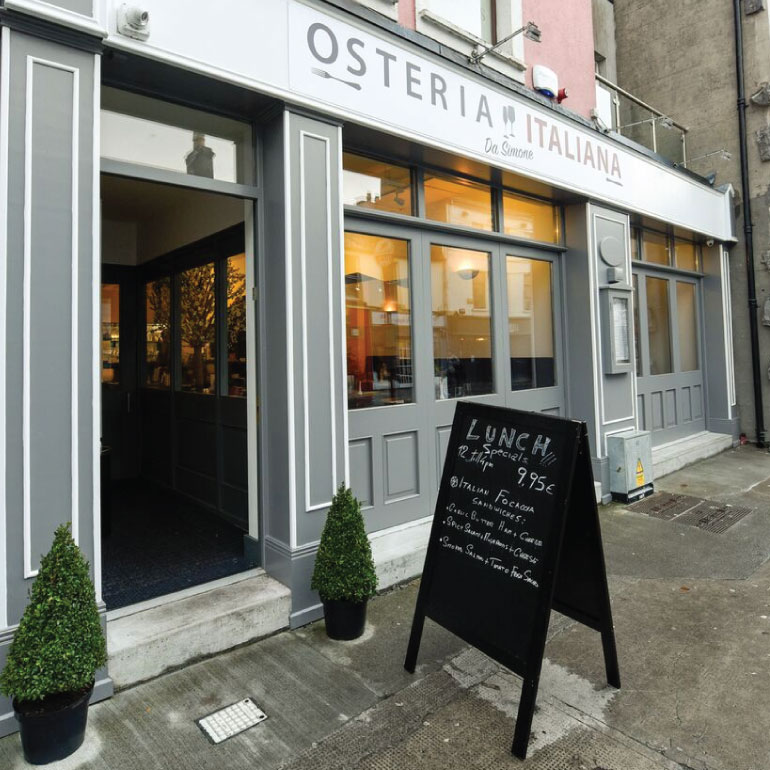 Osteria
Try something a bit different for your Christmas party and go full Italian! Osteria offers authentic Italian cuisine in the City Centre. For just €30 per person, you'll get a home-cooked, three-course Italian dinner with a glass of wine or a Christmas cocktail. Then, you're just steps from all the pubs the City has to offer! Call (0)91 564 850 to book.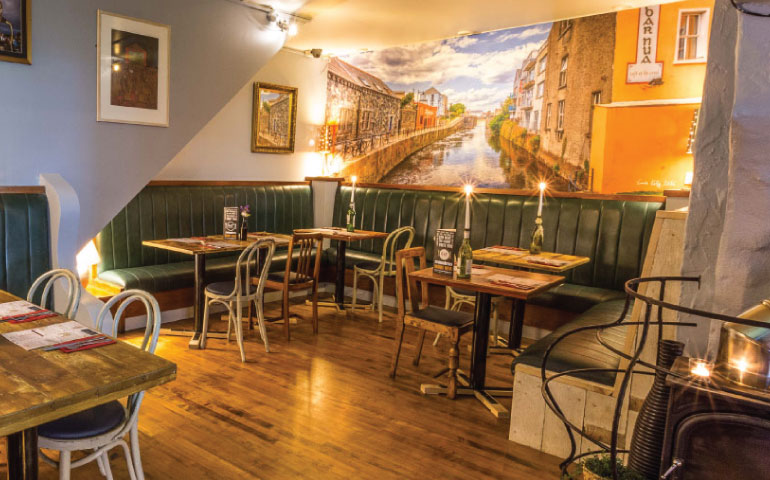 Massimo
Classic turkey and ham makes an appearance, but they offer tasty alternatives like a vegetarian Wellington made with butternut squash and Porotobello mushroom, and a halloumi burger. There are also options if you're saving Christmas dinner for Christmas, like a lamb and feta burger and a buttermilk chicken fillet burger. Yum! The set menu applies for groups over fifteen. Check out their Facebook page here for more information, or call (0)91 582 239 to book a table.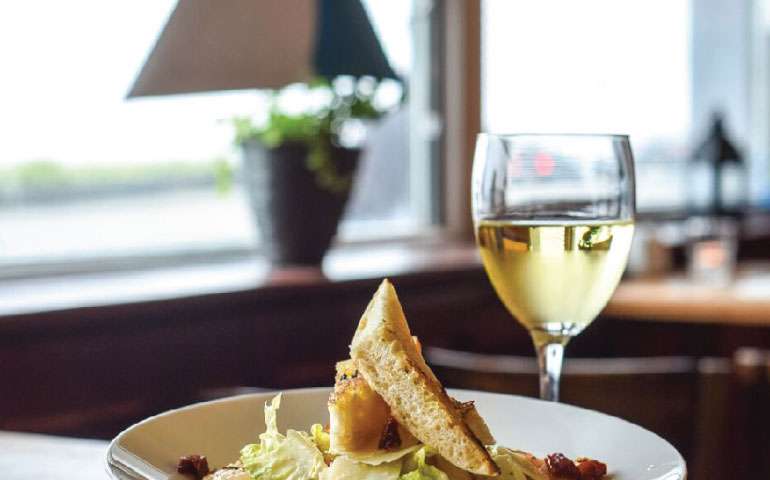 O'Reilly's Bar and Kitchen
You'll be welcomed to this charming seaside restaurant with a reception of craft beer; what could be better!? Then enjoy two courses with prosecco for €28, or three courses with prosecco for €36. Their set menu for Christmas includes decadent options like homemade crab brûlée, a duo of grilled fresh cod and salmon, 36-month individual Beef Wellington, and for dessert, fun options like a mince pie cheese cake or a dark chocolate and mandarin tart! Call 091 522 610 to book.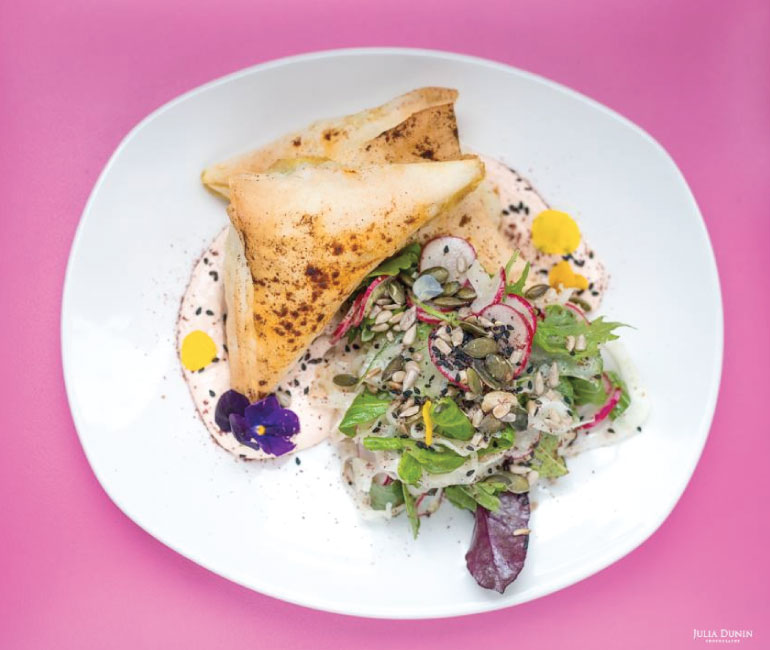 Biteclub
Celebrate the good times like you know you should! Choose from a set menu or a Christmas finger foods platter (or both), with delicious, off-beat options like cauliflower and baby potato curry, turkey burgers, nachos with salsa, and braised beef cheek salad. Enjoy a cocktail at the Glasshouse and then head upstairs for dancing! Call (091) 569 824 to book.
Christmas parties to get you in the festive spirit: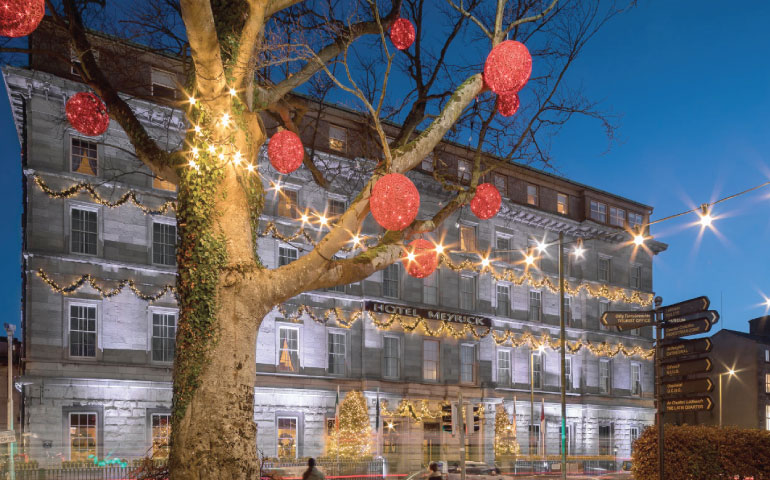 Hotel Meyrick
Every Christmas season, Hotel Meyrick is transformed into a veritable winter wonderland. With views of the Eyre Square Christmas market, it's the ideal place to get into the festive spirit! The lovely Gaslight Bar & Brasserie invites guests to indulge in savoury dishes with a Christmas twist. A delicious three-course dinner followed by tea and coffee, and a live DJ playing Christmas classics afterward makes the Gaslight a great choice for office parties or family get-togethers! They also offer dinner in their award-winning No 15 on the Square, where you can continue your night afteward in the Oyster Bar with live entertainment. Contact Paula Feeney on (0)91 564 041 or at pfeeney@hotelmeyrick.ie to book!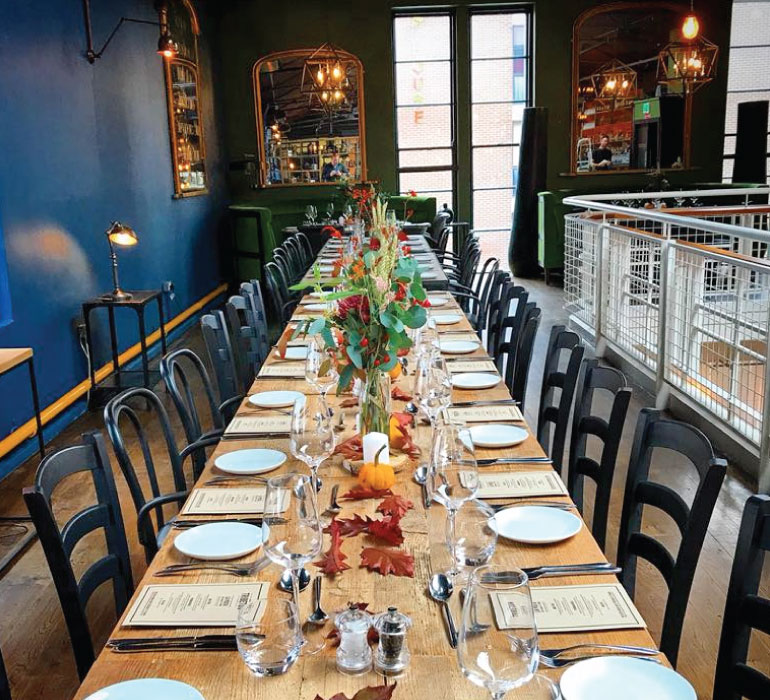 Tribeton
"A little different and ever so bold" pretty much sums up Christmas parties at Tribeton! Treat your party to dinner and drinks in the elegant surrounds of Tribeton. They offer a two-course menu for €30 or a three-course menu for €35. Tribeton is a little bit sexy, with a huge bar and delicious food, and it's the perfect place to let the hair down and start your Christmas celebrations! Call 091 421 600 to book.
Nox Hotel
The Nox is offering several luxurious options for any work parties happening this Christmas! A two-course Christmas lunch for €15 per person, or a three-course Christmas dinner, just €30, both make great options for celebrating. Plus, they're offering a cocktail and canapés service for work parties heading into the City after a few tipples! They'll even offer a complimentary bus into the City so you can continue your party in style, if you book ahead with a large party. It's just €15 per person.
Caprice
This elegant restaurant in the City Centre has turned into a winter wonderland for the season! Enjoy a glass of bubbly (free prosecco reception for groups over eight!) before you sit down to dine on Caprice's lovely Christmas menu. It's a great option whether you're meeting up with friends or taking the staff out. Call (091) 564 781 to book!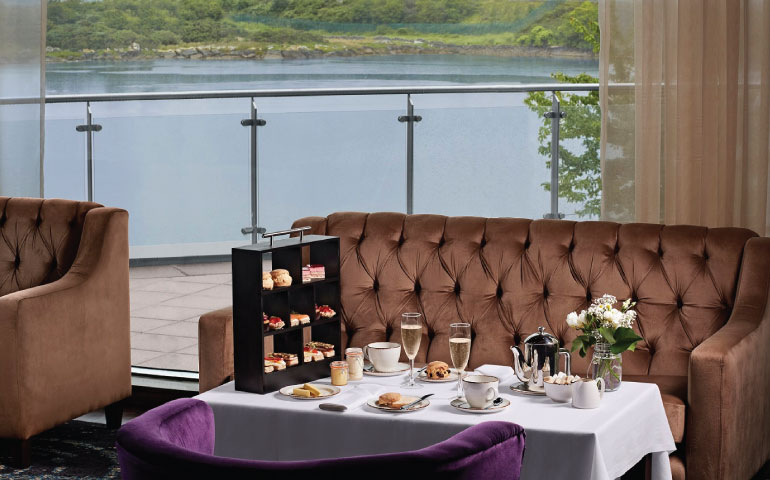 Radisson Blu Hotel Galway
Their Christmas party nights in the Mór Ball Room are the perfect way to celebrate a great year with your team. Start the evening with a prosecco and mulled wine reception, replete with an exquisite Christmas tree and resident magician to entertain! Enjoy a five-course dinner before partying the night away with the Radisson's house band followed by a DJ, spot prizes, party games and a late bar, all for €50 per person. Book in advance by contacting 091 538 474.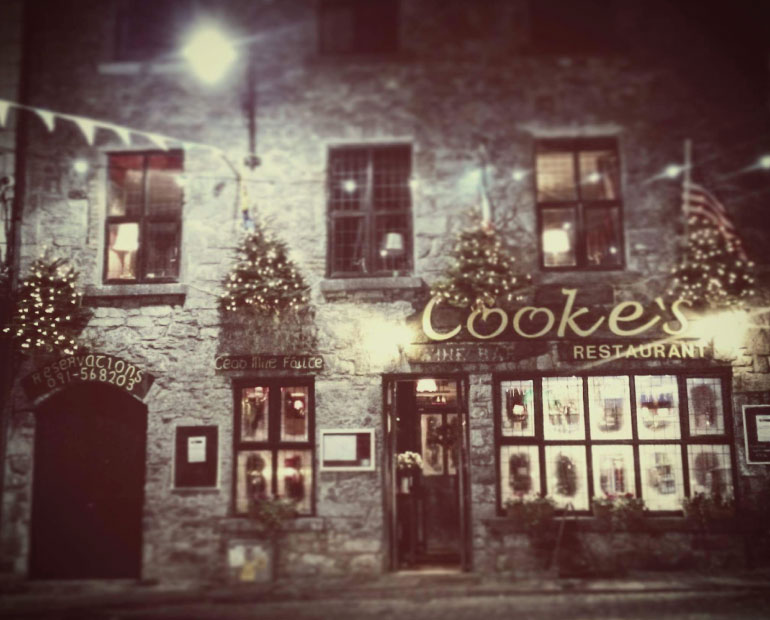 Cooke's Restaurant and Wine Bar
For that homey, cosy Christmas feeling, have your Christmas party dinner at Cooke's! Their menu always features hearty, decadent selections like duck leg confit with dauphinoise potato, roasted rosemary lamb, and plenty of fresh seafood. Pair your meal with a selection (or two!) of their gorgeous wines and you have yourself a meal to savour. Groups up to twenty can be accommodated in the restaurant, and you're just steps away from Galway's best pubs afterward! Call (091) 568 203 to book.
Places where the party continues after dinner: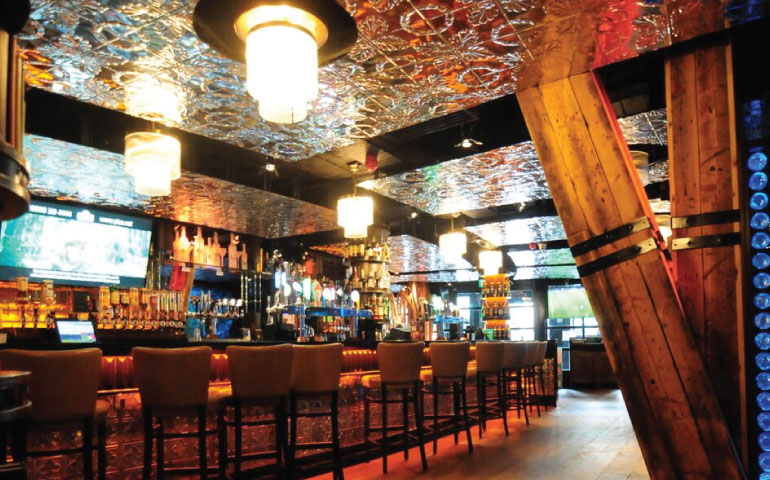 McGettigan's
Bring your social or corporate Christmas party to McGettigan's, where you can have delicious food and then stay on all night! Their finger food offers a delicious range of options, like chicken satay, Italian bruschetta, vol au vents, chilli beef nachos and buffalo chicken wraps. Choose from one or two hours of unlimited food! It's the perfect answer to a wander around the market. Contact galway@mcgettigans.com for enquiries and booking!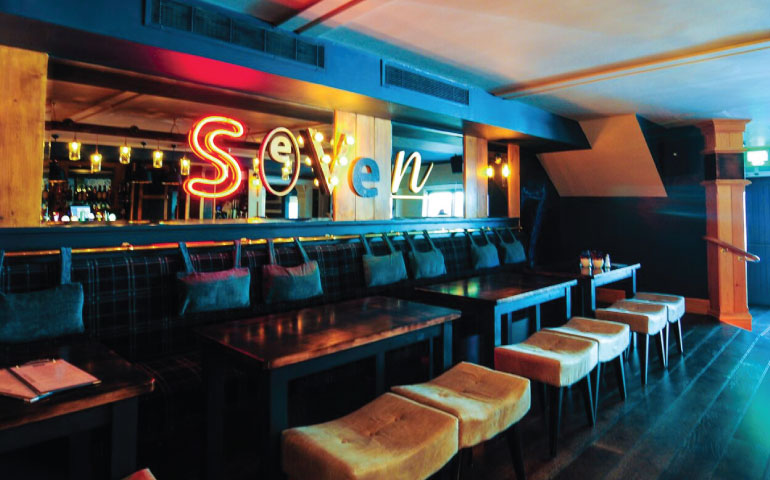 Seven
Large parties can book the Loft venue for exclusive hire, with a drinks reception, finger food platters, live entertainment, cocktails and a late bar! The Loft can accommodate 100-250 guests so it's perfect for big companies, or a few parties teaming up together to celebrate. For smaller groups, they also offer reserved areas from 20 to 100 people, a late bar, Christmas cocktails, deliicous finger food, and live entertainment seven nights a week! Call 091 563 804 to reserve a space.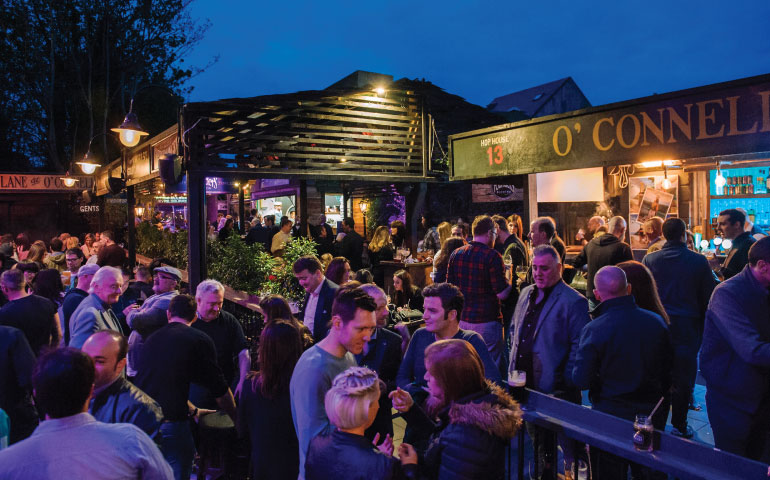 O'Connell's
Dough Bro's pizza is a sound choice any time of year, and there's no better way to give a finger to the cold weather than with pints under the heat lamps outside! O'Connell's will be serving an amazing range of warm cocktails in conjunction with the amazing Yes Beverages (hot buttered rum! warm mulled Irish cider!) for you to enjoy every weekend through Christmas They don't take bookings so just get in early!