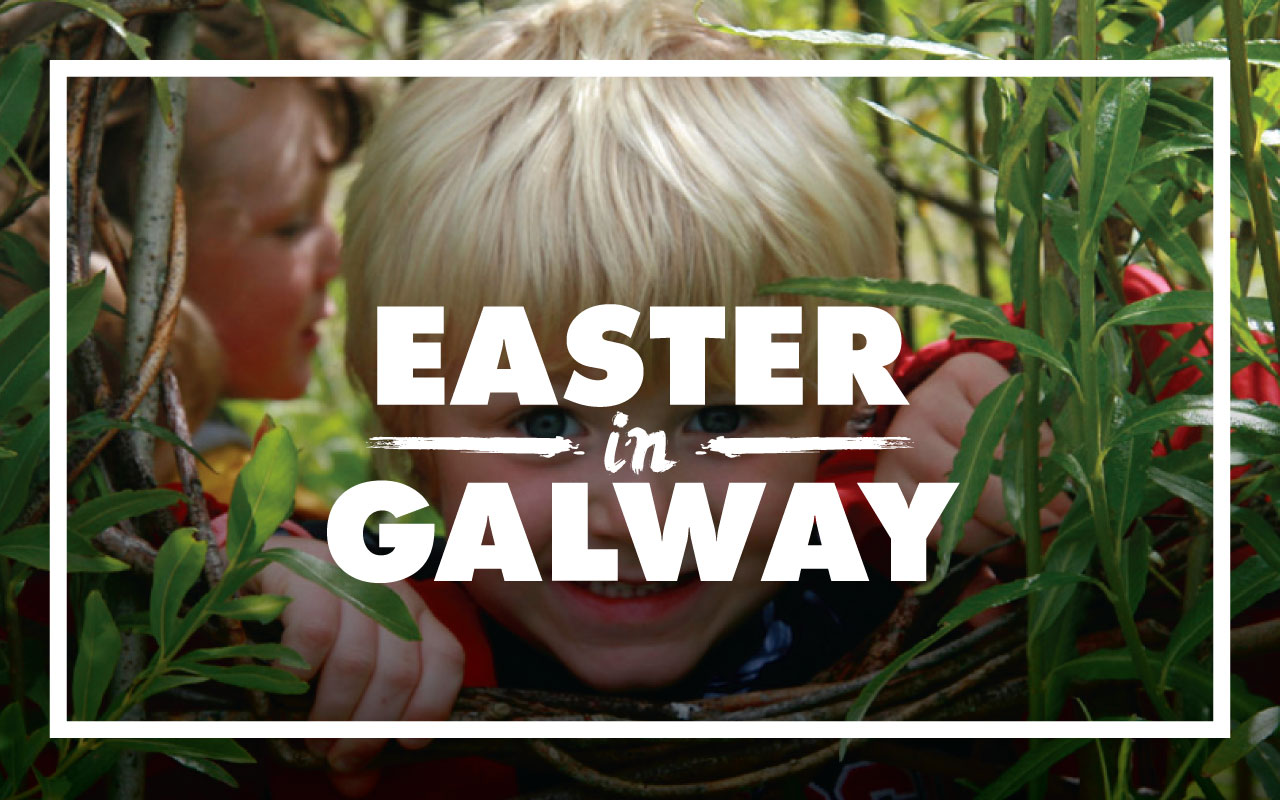 12 Things to do with the Family this Easter Weekend
It might be set to be a cold one but that doesn't mean there won't be lots of Easter fun in Galway. So wrap up warm and head to some of the fun family events taking place over this Easter Weekend.
CHICKEN RUN 2018 at the Burren Nature Sanctuary
Nothing says Easter fun like chasing a giant chicken around a trail! Take part in fun tasks like the sack race and the egg and spoon race. Collect your stamps around the nature trail and be rewarded at the end with a chocolate egg that the chicken has laid in its' giant nest!
Friday 30th, Saturday 31st March and Sunday 1st April // More Here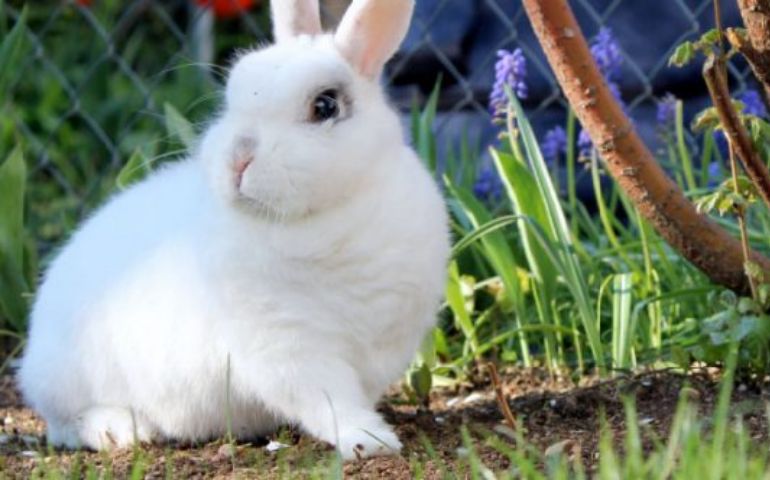 FAMILY EASTER HUNT at Brigit's Garden
With a mini-hunt for the smaller children and and a mighty-hunt for the older children the whole family can have fun at Brigit's Garden Family Easter Hunt. Everyone gets a prize and kids will love getting to meet the Easter bunny and the games and crafts available!
Sunday 1st, Monday 2nd April // More Here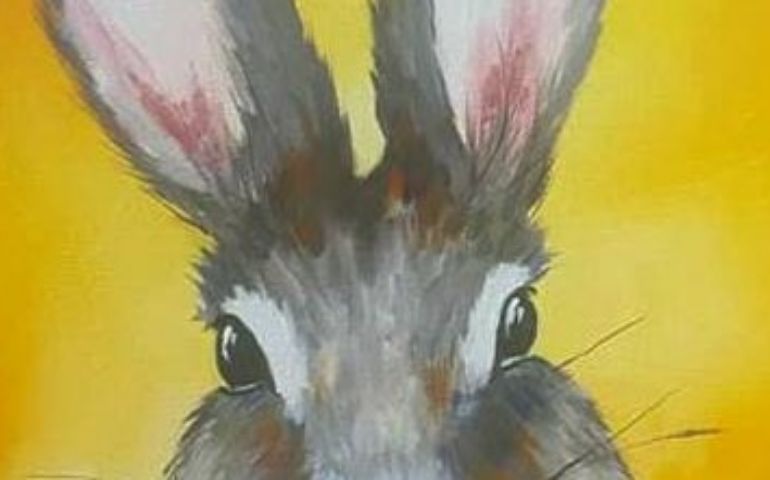 PAINTCLUB FAMILY BRUNCH – 'WHAT'S UP DOC?'
This usually adult only event is for one week only welcoming children over 8 years old to enjoy Paintclub Brunch with an accompanying adult. You will receive all the materials you need to create your masterpiece, followed by a yummy brunch made by the chefs at Tribeton.
Saturday 31st March // More Here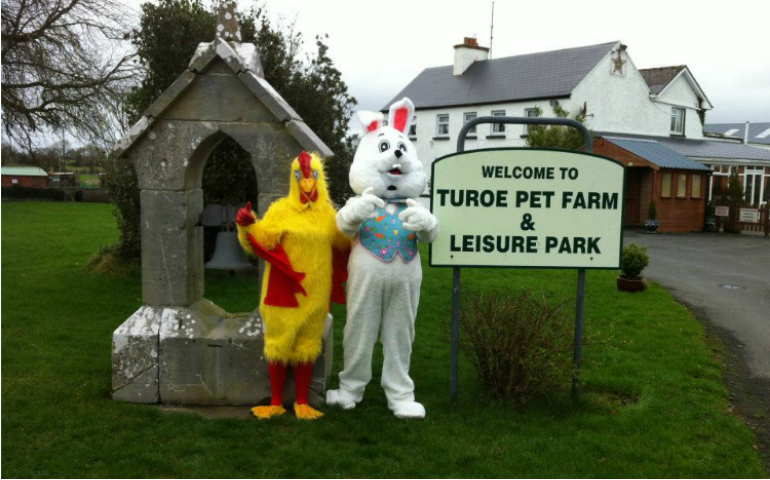 Visit Turoe Pet Farm
Turoe Pet Farms' popular Easter Special is back with another weekend of fun! The Easter bunny will be in attendance along with the Easter Chicken for lots of dancing, games and with lots of Easter Eggs to be won. The farm has some great facilities like the "Inflatable City" and "Jungle Town" and events like the disco with D.J Corky each afternoon, so there'll be lots of family fun at Turoe Pet Farm this Easter Weekend.
Saturday 31st March, Sunday 1st, Monday 2nd April // More Here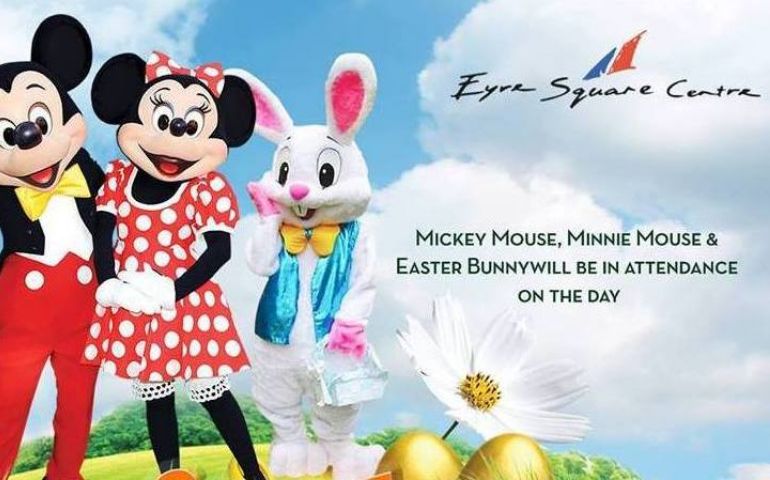 Kids Easter Party in Eyre Square Shopping Centre
This free party for kiddies will be lots of fun with a live DJ and Bernardo the Magician up to his usual tricks. No kids party would be complete without face painting and there'll be plenty of spot prizes for the best dressed! There will also be some very special VIPs at the event too with the Easter Bunny, Minnie Mouse and Mickey Mouse all planning to be in attendance!
Saturday March 31st // More Here
Slieve Aughty Centre's Spring Festival
Celebrate the arrival of Spring at the Slieve Aughty Centre with Easter arts and crafts, face painting, dress up, farm animals to visit and feed, a small playground, special treats at The Three Towers Eco House and Organic Kitchen and the famous Easter bunny treasure hunt to the Enchanted Forest! Children over 5 can even take a pony ride to the Enchanted Forest. What a magical way to say welcome to Spring.
March 24th- April 8th // More Here
Galway Food Festival
One of the best things about Easter weekend in Galway is the Galway Food festival with dozens of events taking place over the weekend in venues all over the city it's a great weekend for food lovers. With lots of events to suit everyone, there's plenty of family friendly events like the Kids Cupcake & Cookie Decorating Masterclass in the Dáil Bar on Easter Sunday.
Thursday March 29th to Monday April 2nd // More Here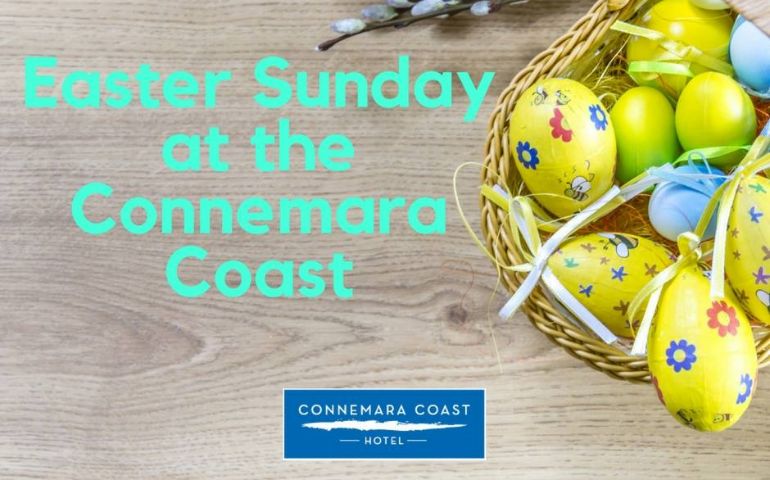 Celebrate Easter Sunday at the 
Connemara Coast Hotel Galway
Head to the Connemara Coast Hotel on Easter Sunday for the Easter Egg hunt at 11am led by the Tiger Club mascot. If you've had the time to make your little ones an Easter Bonnet, the Connemara Coast Hotel is the perfect place to spend your Easter Sunday as all the children will be invited to join in an Easter Bonnet fashion show at 12pm. Then enjoy a nice family lunch (be sure to book a table to avoid disappointment). If that doesn't sound like a perfect family Easter Sunday, we don't know what does.
Sunday 1st March // More Here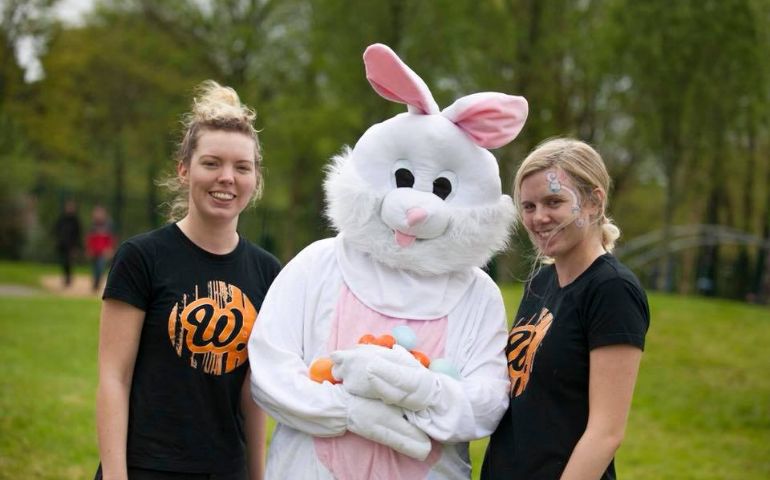 Hunt for Eggs with Mr. Waffle
Mr.Waffles annual  event will be raising money for ACT for Meningitis this Easter Sunday. Make sure to register your kids by e-mailing kevin@mrwaffle.ie as they have a limited amount of places left. There will be face painting, an Easter Egg to take home and of course a visit from the Easter Bunny. This is the perfect way to enjoy some Easter fun while helping to raise money for a deserving charity as well.
Sunday 1st March// More Here
Take it Easy with Easter Lunch at The Galmont Hotel and Spa
AA Rosette awarded Marina's Grill at the Galmont Hotel and Spa will be serving up a delicious Easter Sunday menu with dishes like Galway Bay Chowder with mussels, prawns, clams and chives or Overnight Roasted Striploin of Irish Beef, with a decadent dessert buffet to finish and accompanied by a fantastic wine list. So let someone else do the cooking and enjoy the beautiful views of Lough Atalia at the Galmont this Easter.
Sunday 1st March // More Here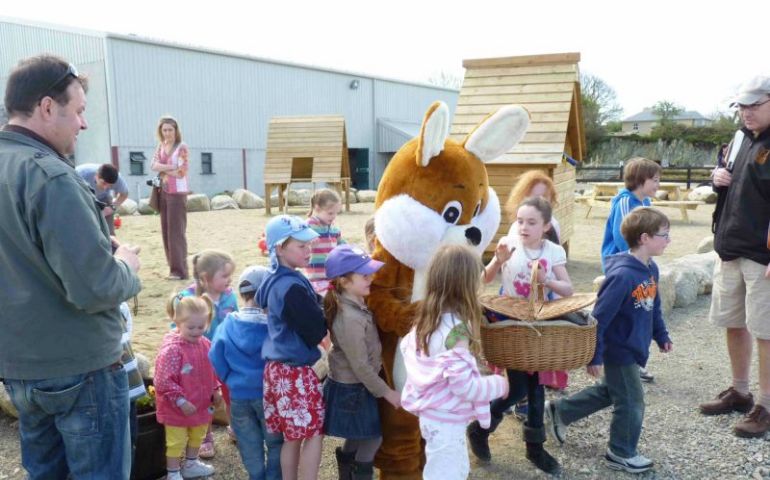 Help the Easter Bunny Save Easter at Loughwell Farm Park
The Easter Bunny himself will at Loughwell Farm Park this Easter Weekend starring in their Easter Eggtravaganza Show–Help the Easter Bunny save Easter. The show costs €2.50 per child attending & each child attending will receive a full sized egg. Admission to the park is €12  per child and €5 per Adult. There's lots of great facilities for families, including 12,000 square feet of indoor play and entertainment, which will be great if the weather turns out not to be the best.
Saturday 31st March, Sunday 1st, Monday 2nd April // More Here
Afternoon Tea at Glenlo Abbey
Enjoy a sophisticated family afternoon tea at Glenlo Abbey this Easter. Prices are €26.00 per adult / €13.50 per child and an extra €5 on Easter Sunday as it includes a Falconry Show! Feel incredibly elegant enjoying the scrumptious Easter themed afternoon tea with the music from their resident pianist in the background. Make sure to book by contacting Glenlo Abbey at 091 519600 or info@glenloabbey.ie.

Main Image courtesy of Brigit's Garden