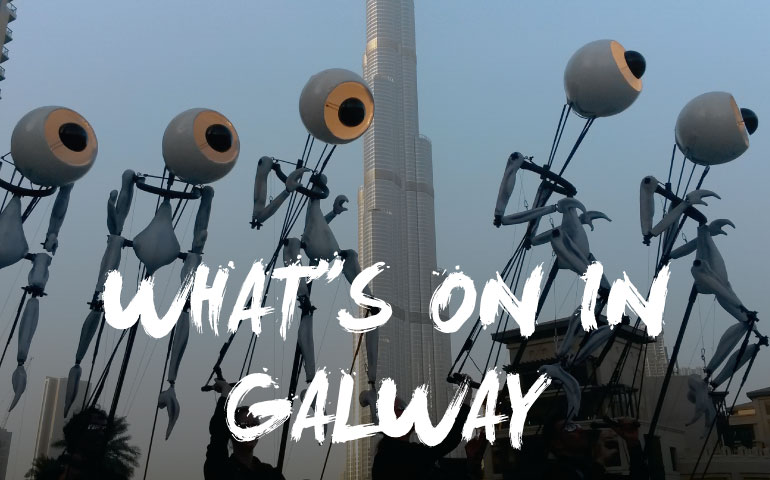 11 things to do in Galway this weekend
Festival season is in full swing so Galway is pretty much overwhelmed with incredible events! Cut through the noise — here's our highlight reel to make it easy.

We update this space every Friday with all the best of events, great eats & drinking holes so keep an eye out!
1. Climb aboard the Crust Bucket… Mmmm 
Carroll's on Dominick Street has installed a colourful double-decker bus in their beer garden. That would be pretty sweet on its own, but they've taken it one step further: it's a pizza parlour, too. Pizzas range from €10-12 and feature creations like "BBQ Pulled Pork & Slaw" pizza, and Mexican pizza with chorizo, salsa and avocado. Hell yeah.
Check it out here or on Facebook.
---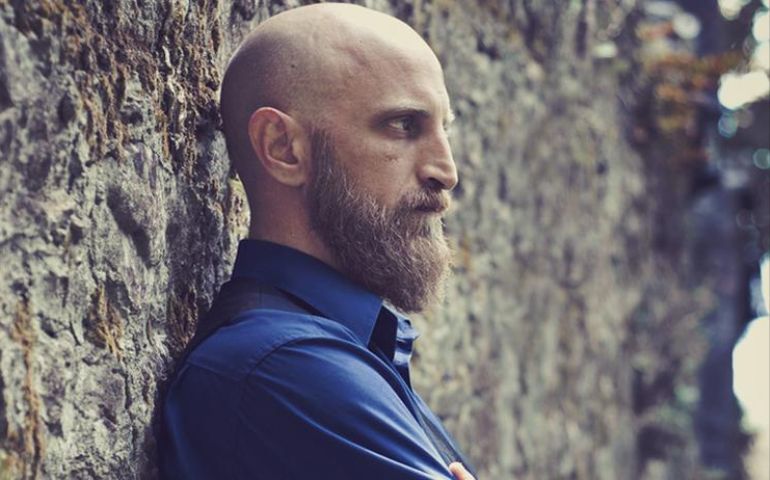 2. Head down to the West End for a street party
On Friday night in the West End, John Conneely Inc will be delighting you with free streetside music. And Saturday, the Converse Allstarts take over. The most fun you can have on the street!
Friday, July 21 & Saturday, July 22 // 9pm // more here
---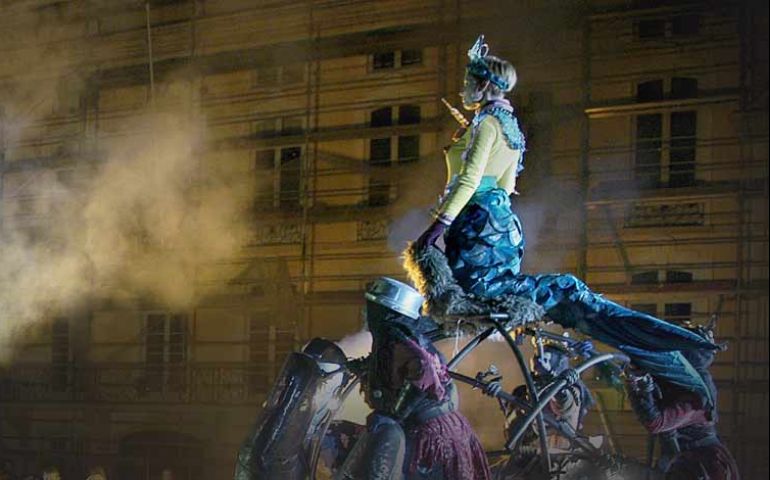 3. Turn out for GIAF's annual street spectacle
Possibly the best part of the Arts Festival is the amazing (free) performances down Shop St. This year's performance is an interactive show full of energy, colour and magic, from French performance group Transe Express. Get there early, because the streets will be thrumming!
Friday, July 21 // 10pm // Eyre Square to Spanish Arch // more here
---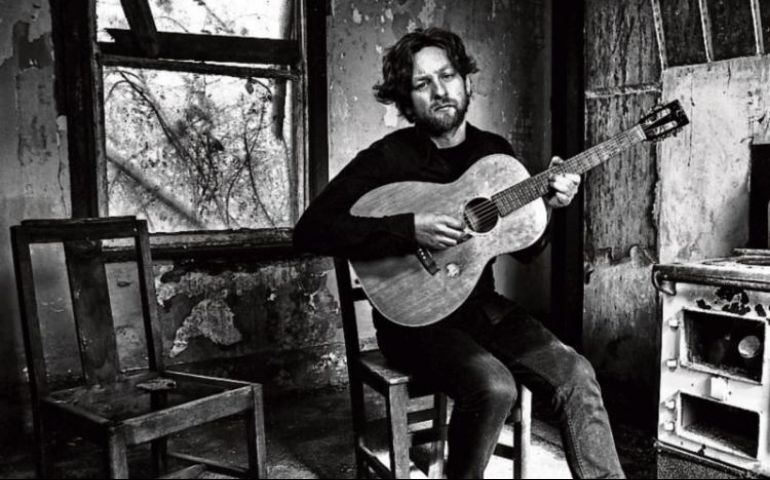 4. Get your live music fix from Fia Rua and Enda Reilly
Great Irish folk and an altogether good time, put on by the Galway Fringe Festival. Fia Rua recently released his first EP since his 2014 album and Enda Reilly recently came out with a new album too!
Saturday, July 22 // 9.30pm // De Burgos // tickets here
---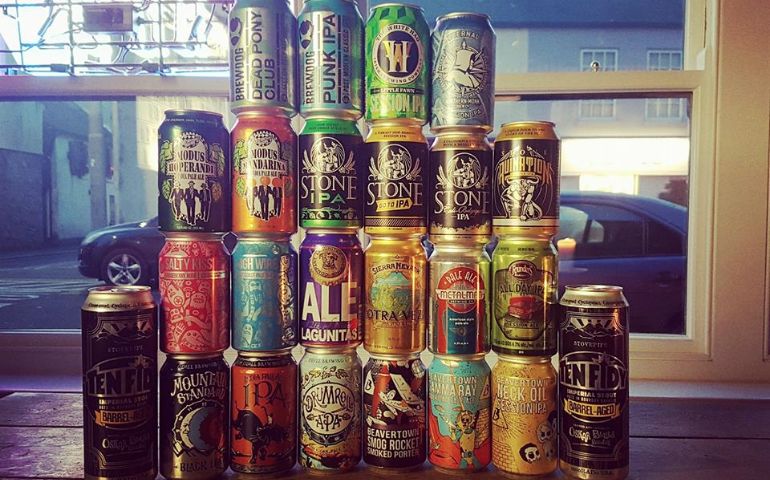 5.  Stuff your face with free burgers and IPA
Caribou have an amazingly extensive craft beer menu and a serious weekend buzz! To add to the good times, Handsome Burger will be handing out 100 free burgers and free Stone Brewing IPAs to wash 'em down with! Get in that door, from 6pm on Saturday!
July 22 // from 6pm // Caribou // more here
---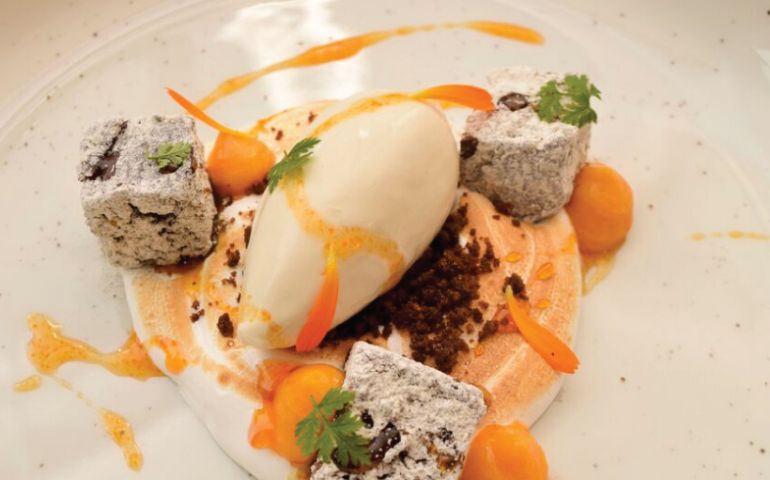 6. Enjoy the delicacies on offer at Aniar 
On Saturday, Aniar offer a five-course tasting lunch that changes regularly. Call to make your reservation! It's the perfect way to round out a great weekend in Galway, with delicious and perfectly-prepared local food from a Michelin-star restaurant.
More on Aniar here 
---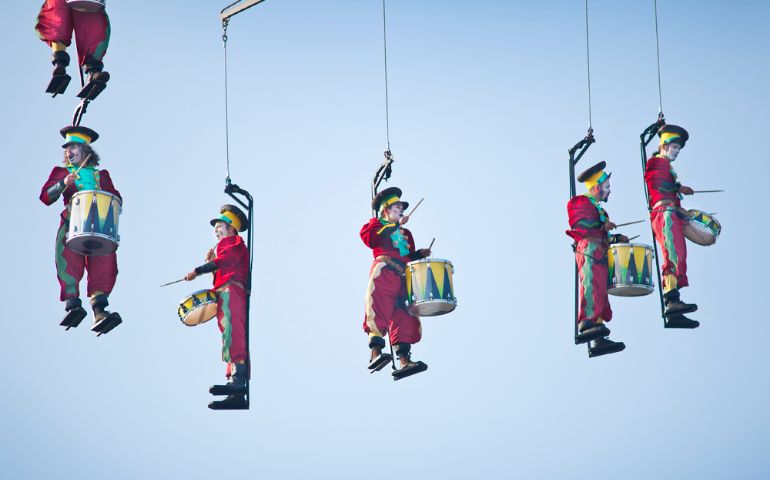 7. Experience even more awesome street spectacle on Saturday
If "Chariots of the Sea" on Friday gets you hyped, Saturday might be even better. At 4pm, "Mobile Homme" will parade from Eyre Square to the Spanish Arch, featuring drumming and aerial acrobatics. Plus, in Eyre Square, "The People Build" is happening all weekend: a massive structure built out of cardboard and then demolished, just for fun.
More on Mobile Homme here and The People build here
---
9. Watch baristas battle it out
You thought coffee-making wasn't competitive, but you were wrong. At the Latte Art Throwdown, Galway's baristas will compete to make the prettiest latte — will Coffeewerk + Press retain their title? Will they be shoved off their throne? We'll see.
Saturday, July 22 // 2pm // Badger & Dodo // more here
---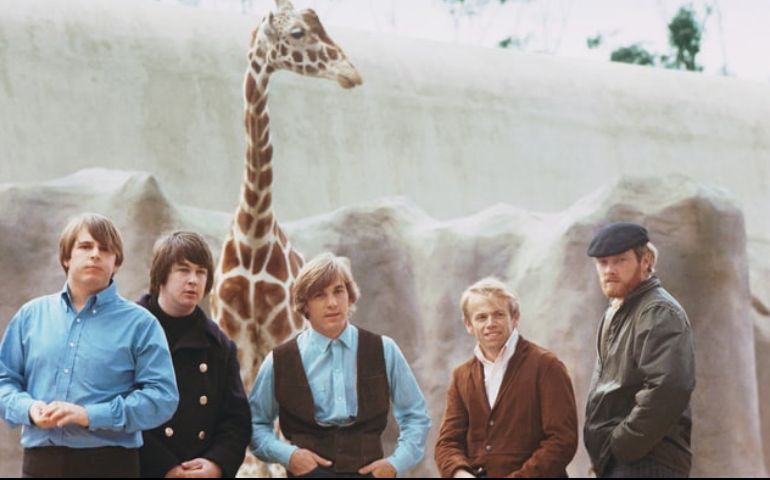 10. See Brian Wilson perform Pet Sounds for maybe the last time ever
Wouldn't It Be Nice to see music legend Brian Wilson play Pet Sounds, *in its entirety*, for the last time ever?? (See what we did there) If you're feeling panicked at the finality of it, that's ok – there are still tickets available… For now.
Sunday, July 23 // Absolut Big Top // more here 
---
11. Sunday Funday at Massimo
Special edition this time in honour of the Arts Festival! From 8pm (weather dependant), Evan Flash will be taking the party to the beer garden with hip hop, soul, funk and chilled out tunes. Cocktail bar will open at 8 with special drink offers on the night! From 9pm, Jade & the Goodies will make their debut in Massimo, belting out soul to rock and roll and everything in between. From 11pm, there will be a DJ on til late bringing disco, house, 80s and 90s to round off the night.
Sunday, July 23 // Massimo // more here
Bonus: If you're heading to the Big Top this weekend, there will be music and a late bar in the Rowing Club (Woodquay) on Friday, Saturday and Sunday night!