11 Galway gifts for her this Christmas
Shopping for a lovely lady in Galway this Christmas? We've gathered up some Galway-based and local gifts to make anyone happy!
Whether you've selected one of the six Aoifes in the office for Secret Santa, or you're trying to make up for buying your mother a man's coat last year by mistake, don't worry — we've got great Christmas gifts for every budget. And it's all from local businesses, so you can support our lovely Galway at the same time!
Gifts €50 and under
It's not cheap, it's economical. Here are some ideas perfect for gift swaps with friends, presents for extended family and co-workers, or for those on a bit of a budget this Christmas!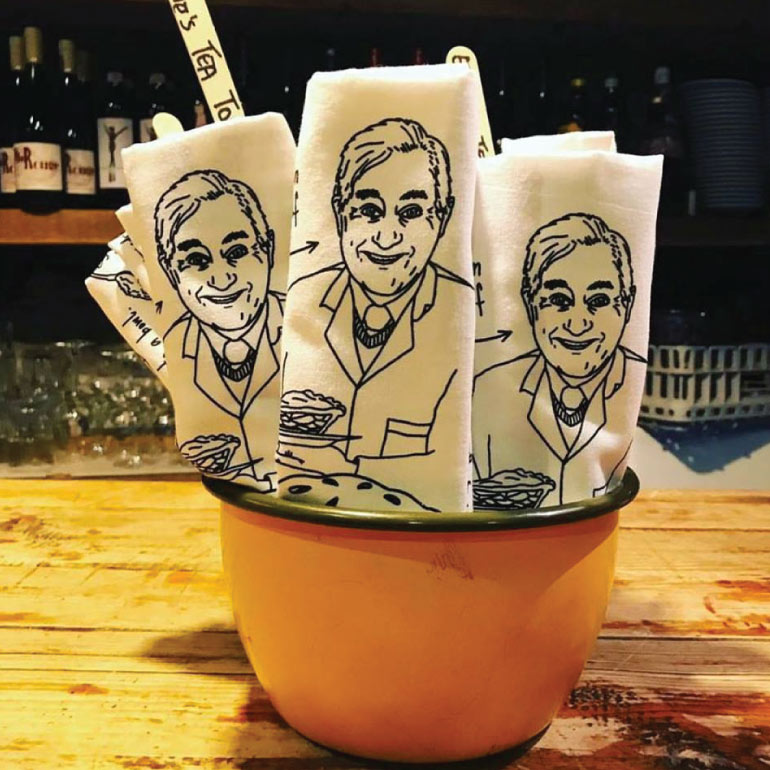 Ernie's tea towel with Kai's apple tart recipe
You might remember over the summer, these bad boys came to town: tea towels with the face of none other than Galway's Westend legend, Ernie himself, on them! Plus they have the recipe for Kai's amazing apple tart on them (best when made with Ernie's apples!) designed by local Cicoillustrates. It's a fun, lighthearted gift for any Galway lover or Westend-head in your life.
Find them at Kai Restaurant, 20 Sea Road, Galway City // more here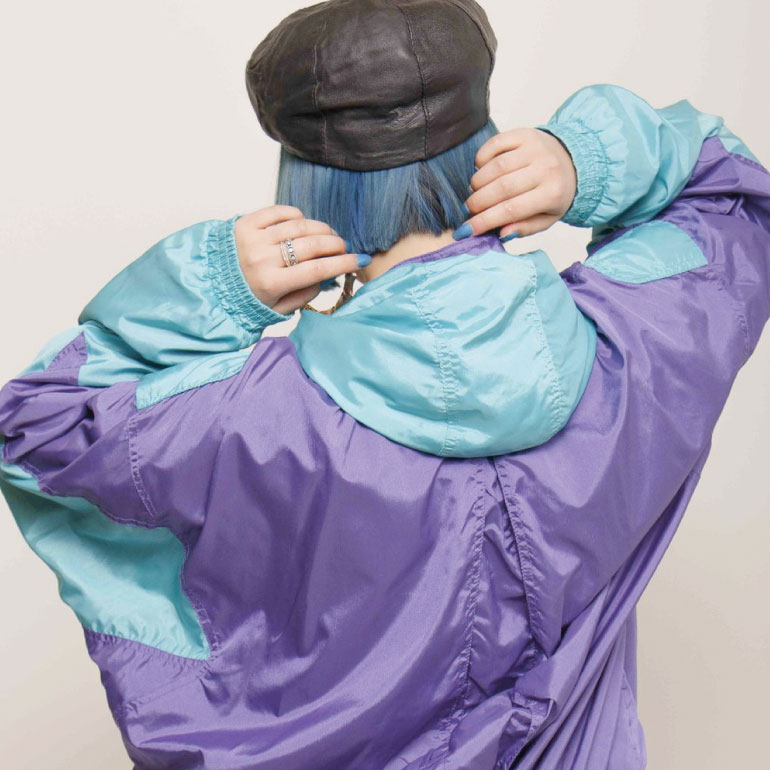 A fun, retro shell jacket from Nine Crows
The nineties are so back, it's nearly the early 00's again. Nine Crows stock the best of vintage and there's nothing better this Christmas than a fun, retro shell jacket. Nine Crow's collection ranges from €38-50 for the most part, so shop here and take a browse! She'll love it, promise. Or pop into their Galway shop for a browse!
2 Cross Street Upper, Galway City // more here 

A Food Tour of Galway and some Westend-y bits
For the foodie in your life, give them a food tour of Galway (and tag along to make it a fun bonding experience!). Sheena Dignam's Food Tours of Galway (click the link!) let you sample some of the best food and hidden gems that Galway has to offer, while learning about the producers and the history of the establishments you pop into. They're available at Dela Restaurant on Sea Road and come with a tea towel and a tote bag from Kai!
Gifts €50 to €100
We think this is around the average range… Maybe? Anyway, here are some nice gifts at that price range.

Spa break at the Radisson Blu Hotel 
The Radisson's spirit one spa is renowned for offering an amazing spa experience, and who would say no to that? Vouchers can be picked up at the hotel reception or purchased online here. There are even different spa packages to choose from, like a spa break for two for a special afternoon of relaxation.
Lough Atalia Road, Galway // more here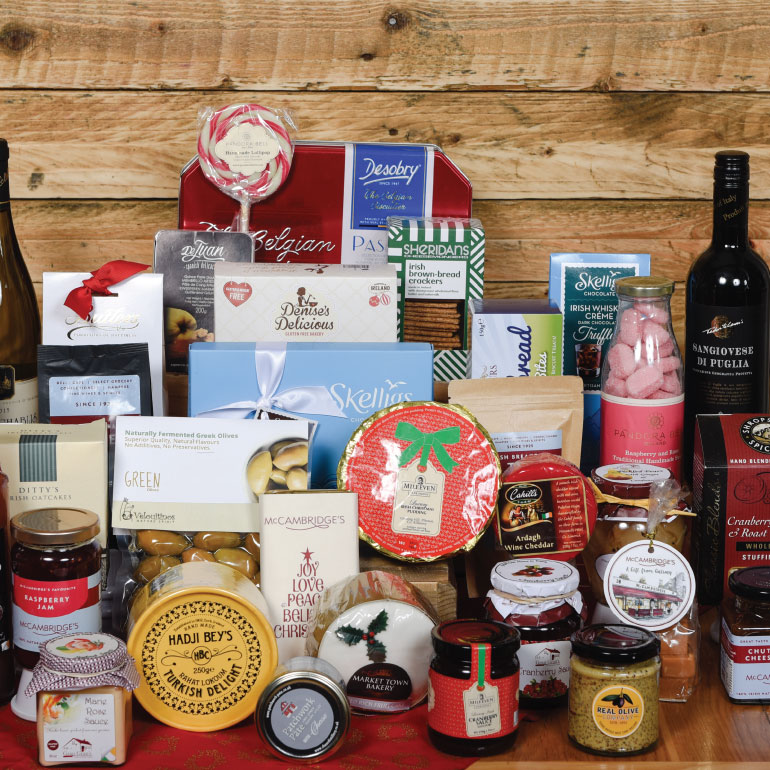 Beautiful Irish hamper from McCambridge's 
If you're going to someone else's for Christmas, this is the perfect way to show someone how much you appreciate them. They're full of the delicious odds and ends that everyone savors at Christmastime: chocolates, gourmet biscuits, crackers, cheeses, chutneys and jams. We recommend the After Dinner Hamper, which has all of the above and more! Shop the hampers online here. 
38-39 Shop Street, Galway // more here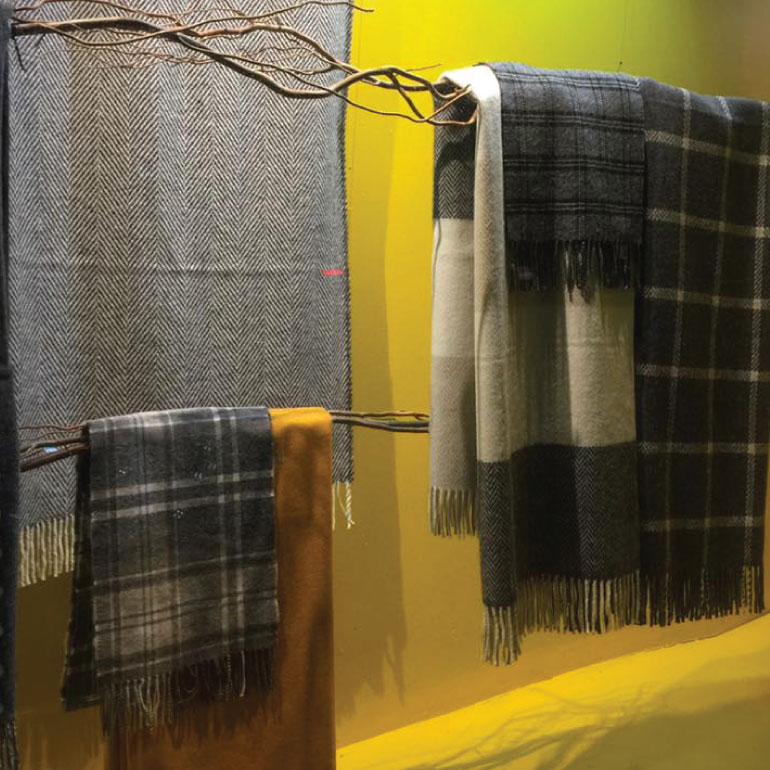 A cosy Foxford wool throw from Standún
Keep her warm and comfy this winter with a gorgeous wool throw, found at Standún in Spiddal! Foxford Woolen Mills are Irish-based and their throws come in plenty of gorgeous colours and patterns, for just €90 at Standún. Keep the cold of winter at bay with this lovely gift that's both practical and lovely to look at! Shop Standún online here. 
Connemara Coast Road, Spiddal // more here
Gifts over €100
Maybe you're sucking up to mam, maybe you really want to show someone how much you love them, maybe you're just seriously flush… In which case, d'you want to look at our list for Santa??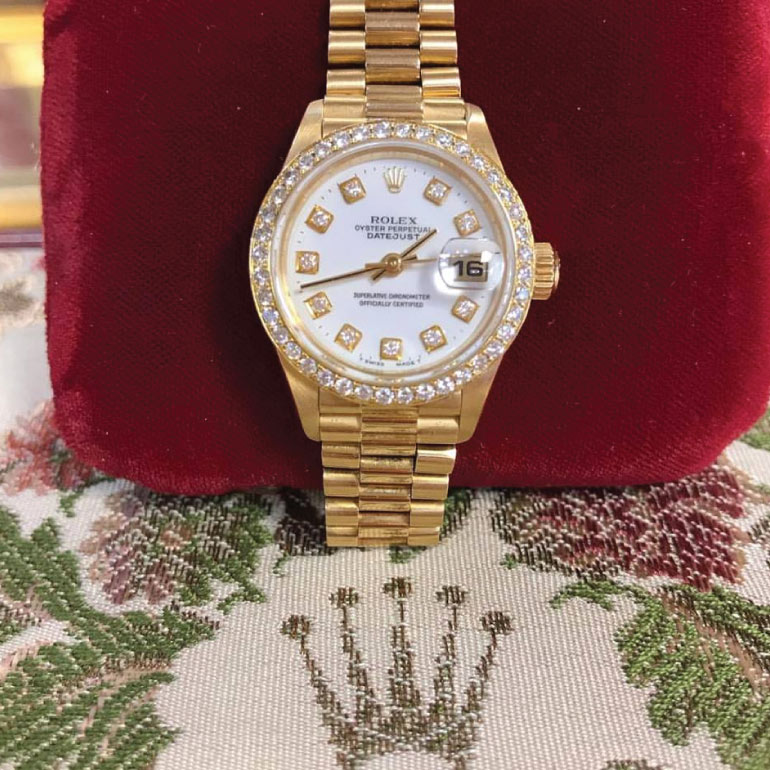 This gorgeous diamond and gold Rolex from the Antiques Room
Have you checked out the Antiques Room in Woodquay? They stock some absolutely gorgeous jewellery and engagement rings — but if you're not popping the question this Christmas, this is something one lucky lady will seriously love. Heck, you could probably propose with it, too. It's 18 karat gold and look at those diamonds!
11 Woodquay, Galway City // more here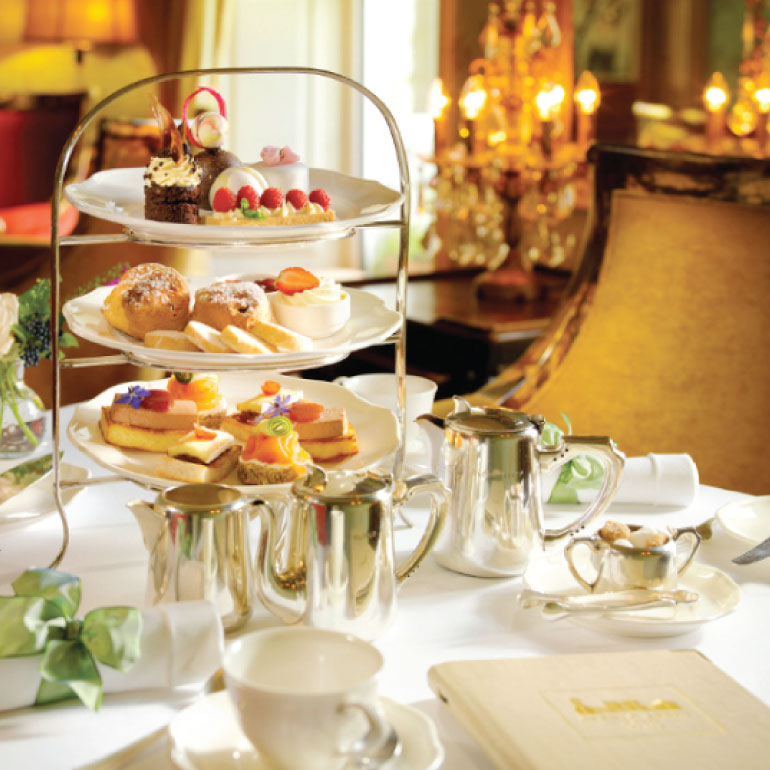 The gift of luxury and relaxation at the Glenlo Abbey
Vouchers to the Glenlo Abbey can be used on a wide variety of things: Golfing or Falconry, a decadent Afternoon Tea, a posh dinner in the Pullman Restaurant, or a night's stay in some of the most lovely, comfortable rooms around. Shop their vouchers here and give them a really special treat this Christmas.
Kentfield, Bushypark, Galway // more here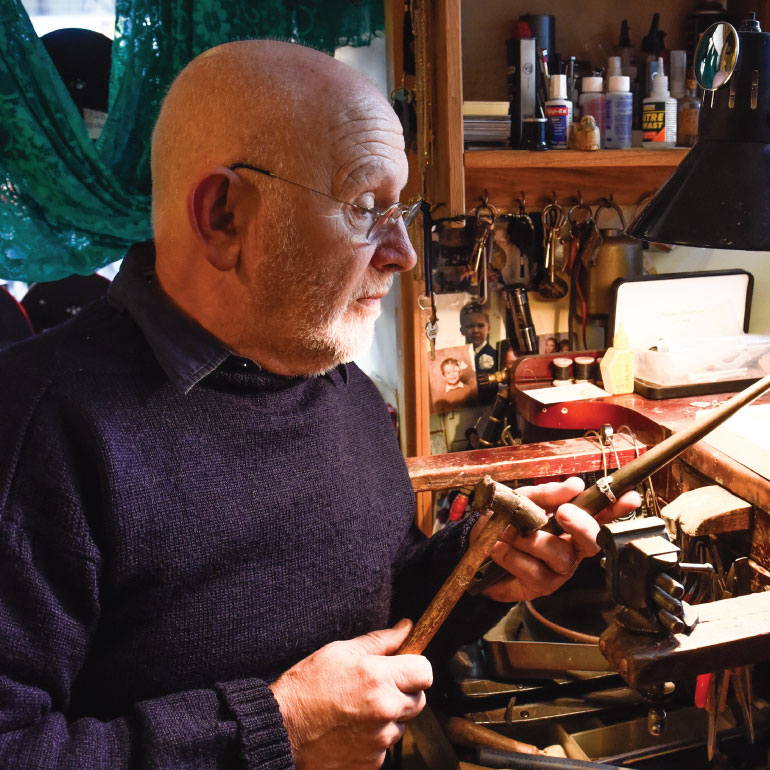 An original Claddagh ring from Thomas Dillons
Any Galway lover needs a Claddagh ring to show off their love of home, and it doesn't get any more Galway than an original ring from Thomas Dillon's. They've been handcrafting rings for over two hundred years. They have 18 carat gold rings that will cost you a few pretty pennies and some more affordable options as well! We suggest you call into the shop to get a feel for all their stock, and chat to the makers as well of course!
1 Quay Street, Galway // more here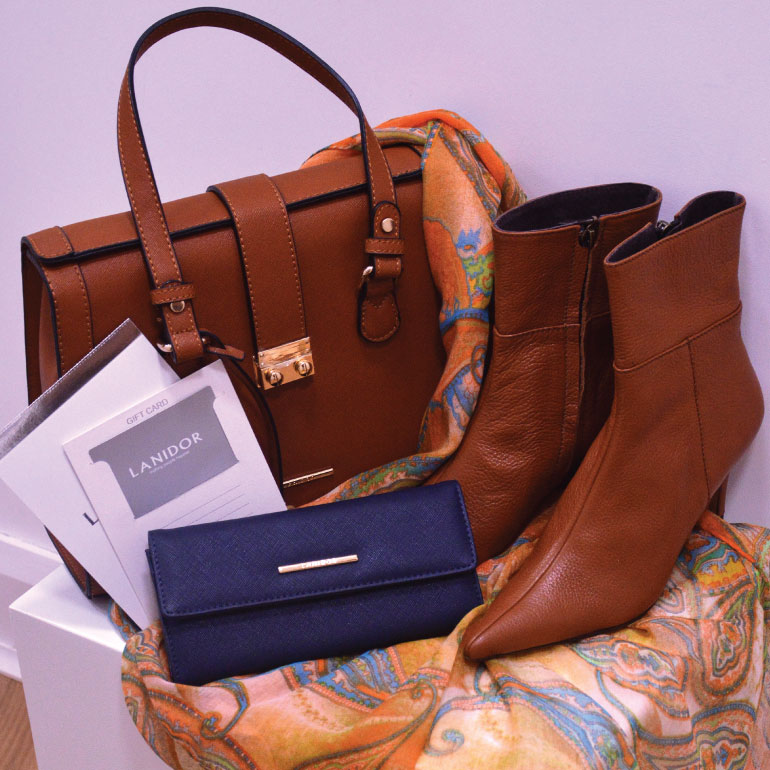 Classy leather boots from Lanidor

These gorgeous camel leather boots are available in Lanidor's flagship shop in Ireland, on Eyre Street. They have lovely, elegant classics for women to peruse from but we think these structured boots perfectly round out any winter ensemble and are sure to make a fashionista in your life very happy! And they match that bag perfectly… Just saying.

Eyre Street, Galway // more here 

Featured image of Quay Street at night by Nathan Wynne Photography. You can see more of his beautiful shots of Galway on his page, Galway City Photographs.