10 best spots in Galway for a table for one
Solo dining means: no waiting for other people to decide what to order. No splitting your appetiser with a hungry partner. No order envy. No bill-splitting headaches.
If it wasn't totally anti-social, we'd dine solo all the time. Shake off the stigma of dining alone and go for it! If it's your first time, here are some good options.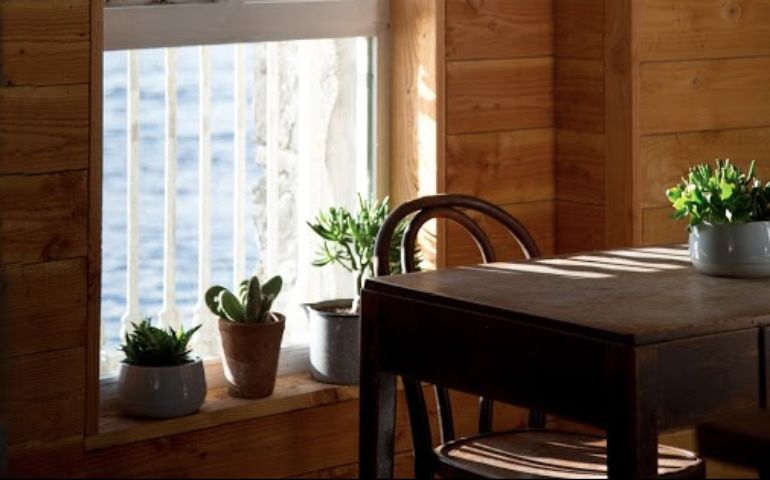 Ard Bia
Get a table by the window, snugly tucked into the corner, and you'll feel right at home. It's a laid-back, design-forward place with a bit of a modern country kitchen feel — you'll be right at home. And the seasonal food is some of the best in Galway, so enjoy the quiet time to sit back and just enjoy it.
Spanish Arch, Long Walk, Galway // more here
---
Boojum
Hello, duh. Boojum's major popularity means people (mostly students) are constantly in and out, so no one will even notice you enjoying your burrito bowl in perfect bliss. Get a burrito AND tacos — no one is there to judge you!
1 Spanish Parade, Galway // more here
---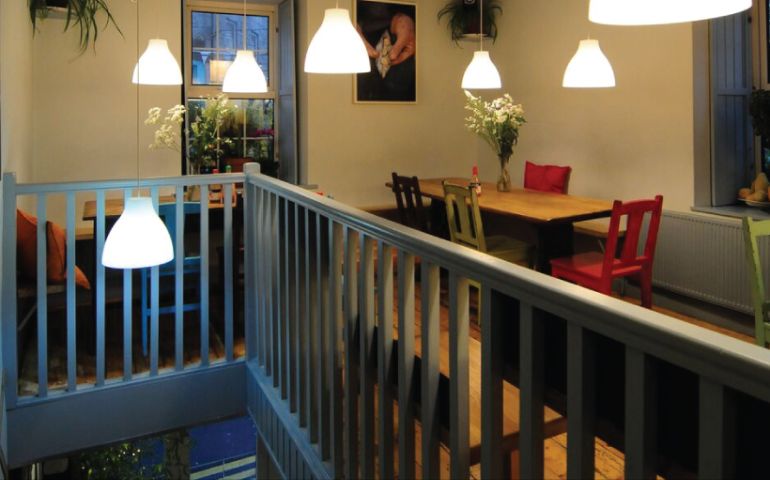 TGO Falafel
Order your food downstairs, and then bring it up to the first floor on a tray for a proper feed. It's tucked up out of the way, with some long benches and a few small tables. TGO is primarily take-away, so you're likely to have the spot to yourself.
12 Mary Street, Galway // more here
---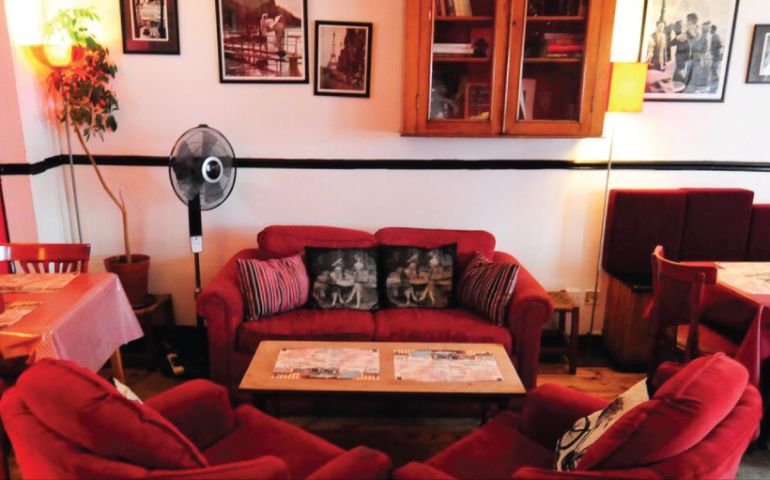 Java's Creperie
The comfortable, cosy vibe in this French cafe makes it the perfect place to spend some quality time with yourself. Those big cosy chairs are the perfect place to curl up. Their savoury crepes are delicious for a full meal, but save some room for dessert — it's pretty much guaranteed you'll want a Nutella and strawberry crepe. Or, hey, go straight for dessert!
17 Upper Abbeygate Street, Galway // more here
---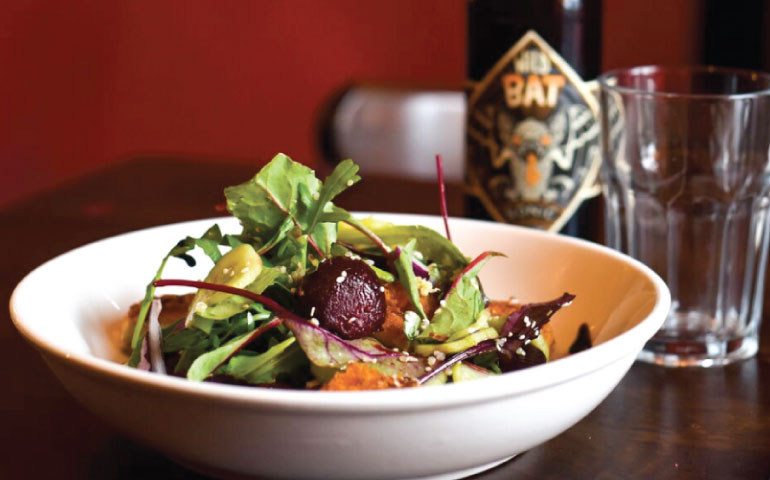 Cooke's
A cosy, snug atmosphere and the stocks of wine make this the perfect place to grab a table for one. Stone walls, rich upholstery and warm lighting all make Cooke's a comfortable place to spend an hour to yourself. The food is great, the wine is even better, so stay a little longer!
28 Abbeygate Street, Galway // more here
---
Jalan Jalan
The fun, casual vibe and parade of small tables make this an easy place to enjoy a meal on your own. It's a top choice for Asian-style street food, and there will be no pesky fingers making grabs for your spring rolls!
Grianan Gael, Newcastle Road, Galway // more here
---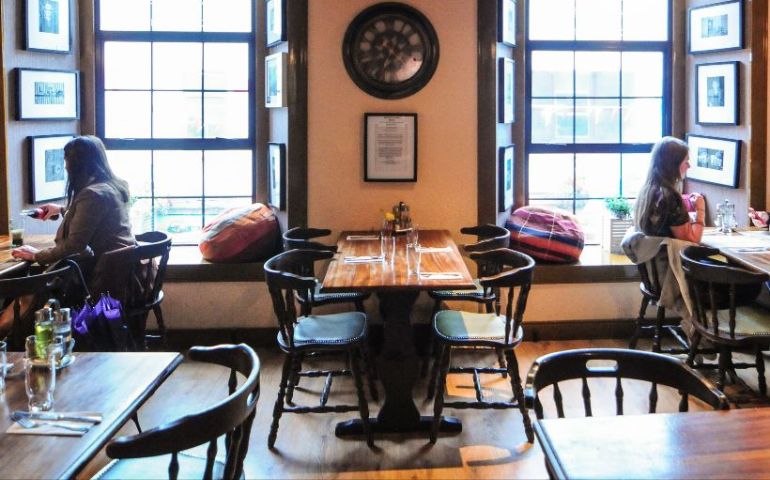 High Cafe
Elevated above Shop Street on the first floor, High Street makes the perfect spot for a meal away from the public eye. You're still in the middle of everything, but it's a bit quieter! Their fail-safe menu encompasses everything from pizza, pasta, Mediterranean and Indian, and it's all delicious. You can't go wrong.
2 High Street, Galway // more here
---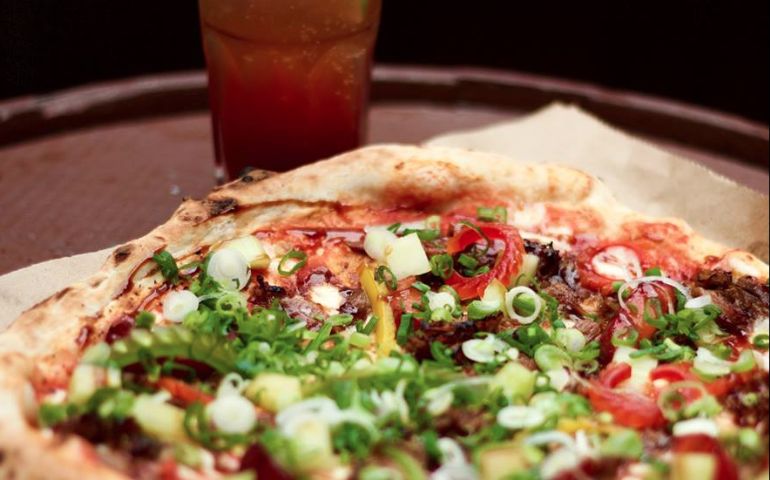 Dough Bros
Sometimes you just need to sit down to a full pizza and eat the whole thing by yourself with no one watching. Eat it crust-first or roll it into a ball or do whatever you do. There's no judgment.
Cathedral Building, Upper Abbeygate St, Galway
---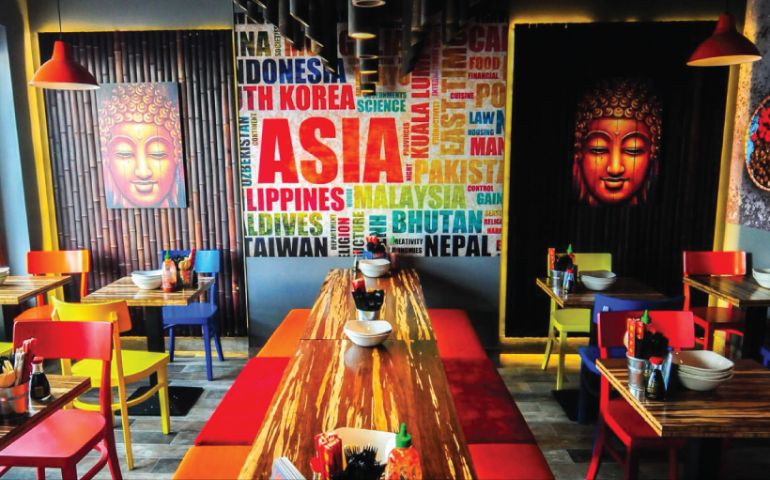 LANA Salthill
Similar to Jalan Jalan, the chilled-out atmosphere and friendliness of LANA will make you feel instantly comfortable. It's fun and quirky, but very laid back — and the food is so good.
224 Upper Salthill, Salthill // more here
---
Creole
Head to the beer garden in the back if it's nice out — Creole-style food tastes best paired with sunshine. This restaurant's upbeat, fun-loving vibe will have you enjoying the atmosphere so much you won't even notice the lack of company.
49 Dominick St Lower, Galway's West End // more here
---
The Kitchen
Usually bustling and full of people, the Kitchen is a super-casual cafe where you can just put your head down, get stuck into a book and enjoy your meal. No one will hassle you and you'll be treated to some seriously great eats!